Why Was Full Frontal With Samantha Bee Canceled?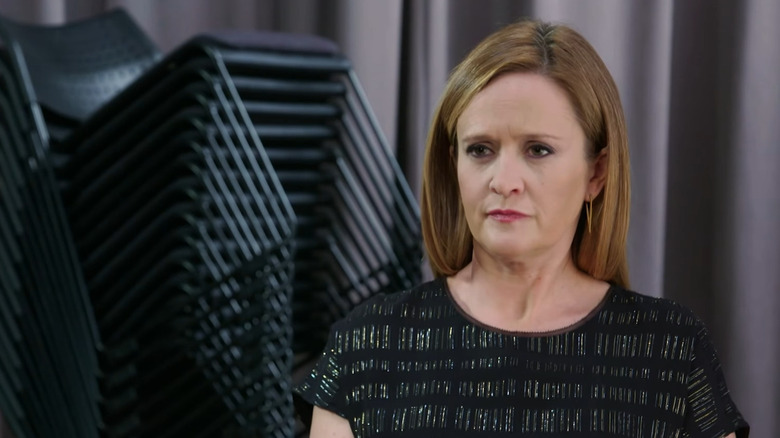 TBS
The axe continues to fall over at TBS with the cancelation of "Full Frontal With Samantha Bee" (via THR). The show confirmed the news on Twitter, saying that they were "thankful" that they got to "annoy the right people every week." 
The Emmy-winning late night show ran for seven brilliant seasons, but this can't help but feel inevitable. This is just the latest in a series of cancelations at TBS, including Nasim Pedrad's "Chad," which was canceled right as the show was about to premiere its second season. Cuts are hitting TBS, TNT, and TruTV after the merger of WarnerMedia and Discovery, and they have also taken down "The Last O.G.," "The Big D," and "Kill the Orange-Faced Bear" from Damon Wayans Jr. According to THR, the few shows left on TBS include "American Dad" and the underrated comedy "Miracle Workers," which has been renewed for a fourth season. 
Samantha Bee was a correspondent on "The Daily Show with Jon Stewart" for 12 years, and left in 2015 to do the TBS late night series. And if someone else doesn't pick up her show, our screens will be the lesser for it. Bee's commentary on news stories that we didn't hear as much about on other late night shows (particularly stories about women) were presented with her trademark brand of biting humor and bluntness. This is an absolute loss to audiences.
This one hurts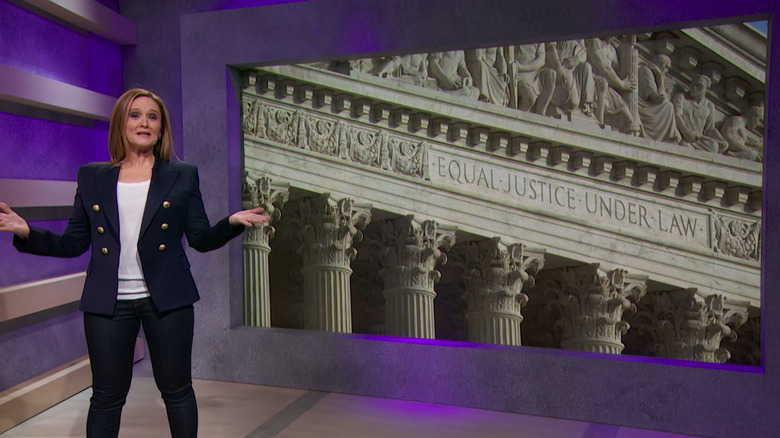 TBS
A statement from Bee's reps says:
"Samantha Bee is honored to have hosted the Emmy Award-winning series Full Frontal With Samantha Bee on TBS for seven seasons, but the show will not return to the network this fall. Bee made television history in the late night space, paving the way for female voices in what has traditionally been, and continues to be a male dominated landscape. Full Frontal with Samantha Bee consistently broke barriers with Sam and her team boldly using political satire to entertain, inform and empower viewers, while embracing critically underrepresented stories, particularly about women."
The network rep said in a statement that this was part of "some difficult, business-based decisions." Whatever those decisions were, Samantha Bee was changing the landscape of late night, which is largely hosted by men. I like many of those men and their shows, of course, but it was so refreshing to have a female voice giving us a different perspective on the news, particularly right now. 
Here is the full statement from the network:
"As we continue to shape our new programming strategy, we've made some difficult, business-based decisions. Full Frontal With Samantha Bee will not return to TBS. We are proud to have been the home to Full Frontal with Samantha Bee and thank Sam, and the rest of the Emmy-nominated team for their groundbreaking work. We celebrate this extraordinarily talented cast and crew and look forward to exploring new opportunities to work with them in the future."
THR points out in the article that original shows on TBS, TNT, and TruTV have been on the way out since before the merger, but recent events have accelerated the process. Even "Animal Kingdom" and "Snowpiercer" are about the end their runs on TNT.
This one hurts, friends.