Why Snowpiercer Is Coming To An End In Season 4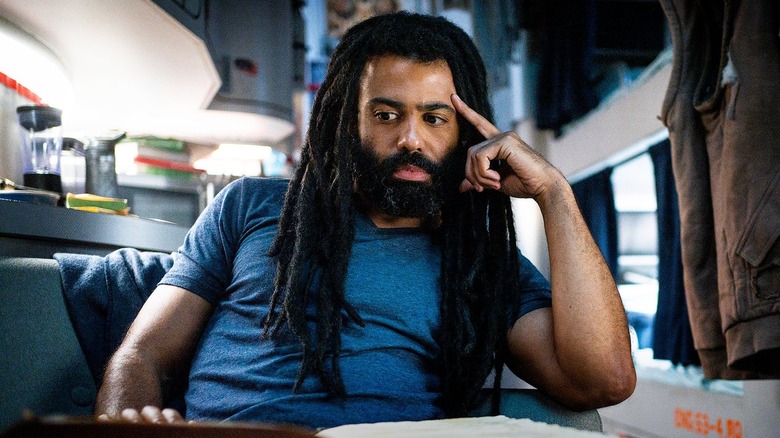 TNT
"Snowpiercer" began its life as a beloved sci-fi film from director Bong Joon-ho before he went on to helm the Academy Award for Best Picture winner "Parasite." Although, in the current landscape, there are likely more viewers who know it as a TV show that has been airing on TNT since 2020. The show is now three seasons into its run but, as is always the case, good things must come to an end. TNT has already confirmed that the movie-to-series adaptation will be ending its run with the upcoming fourth season.
But why? The answer is a bit complicated, and it has to do with larger business strategies at hand well beyond the network that carries the show.
Snowpiercer season 4 will be its last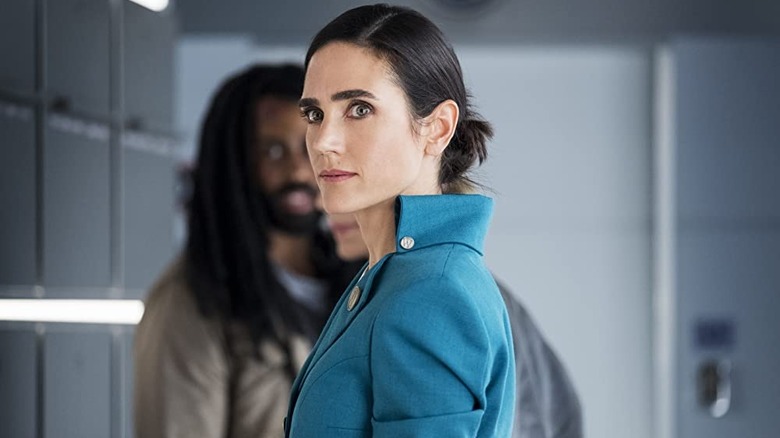 TNT
It was confirmed back in June that "Snowpiercer" season 4 will conclude the series. Whether or not that was originally the plan remains unknown. At the time, a TNT spokesperson told Deadline:
"We can confirm that 'Snowpiercer' will end after a successful, multi-season run on TNT. Its talented writers, actors and crew took an extraordinary premise and brought it to life in thrilling ways. It was critically acclaimed, had a significant impact on the post-apocalyptic genre and now remains in the hearts and minds of fans forever."
The show, it's worth mentioning, had a pretty messy road in making it to air. The show shifted hands several times and even changed networks. But in the end, it seemed to find its footing on TNT, with the network quick to hand out a two-season order up front before eventually renewing it for a third and fourth season. Now, however, larger business strategies have gotten in the way of a potential continuation. If it's any consolation to fans, it's not just this show that is suffering — it's TNT's entire scripted division.
It has to do with the Warner Bros. Discovery merger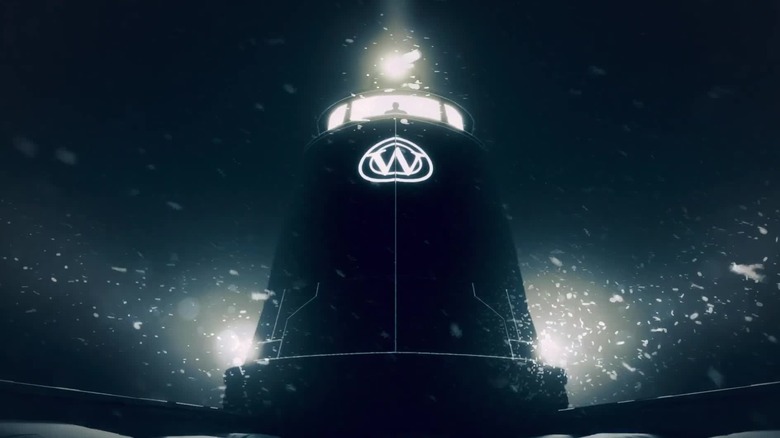 TNT
Earlier this year, Discover closed its gigantic, multibillion-dollar deal to merge with WarnerMedia, forming Warner Bros. Discovery. TNT falls under the company's purview now and, as a result of the merger, strategies for the media conglomerate have changed. TNT had actually already been scaling back on its original scripted programming before the merger. Now? "Snowpiercer" had been the network's only remaining show in the category after "Animal Kingdom" was canceled. This means TNT doesn't have any original scripted programming anymore — at least for now.
Variety confirmed in April that Warner Bros. Discovery had indeed halted original scripted shows at both TNT and TBS for the time being. CEO David Zaslav is looking carefully at the budget in trying to find a hearty $3 billion in cost savings. In the end, "Snowpiercer" and the other shows that might have had a home on the networks suffered.
Daveed Diggs, Jennifer Connelly, Iddo Goldberg, Katie McGuinness, Rowan Blanchard, and Roberto Urbina star in the show, with Clark Gregg ("Agents of S.H.I.E.L.D.") and Michael Aronov ("The Americans") set to join in on the action in the final season. "Snowpiercer" season four will be executive produced by Paul Zbyszewski, Christoph Schrewe, Marty Adelstein, Becky Clements, Matthew O'Connor, Ben Rosenblatt, Scott Derrickson, Miky Lee, Jinnie Choi, Park Chan-wook, Lee Tae-hun, Dooho Choi, and Bong Joon-ho.
"Snowpiercer" season 4 does not currently have a release date set.