Andor Episode 8 Hints At An Intriguing Detail About Vel Sartha's Past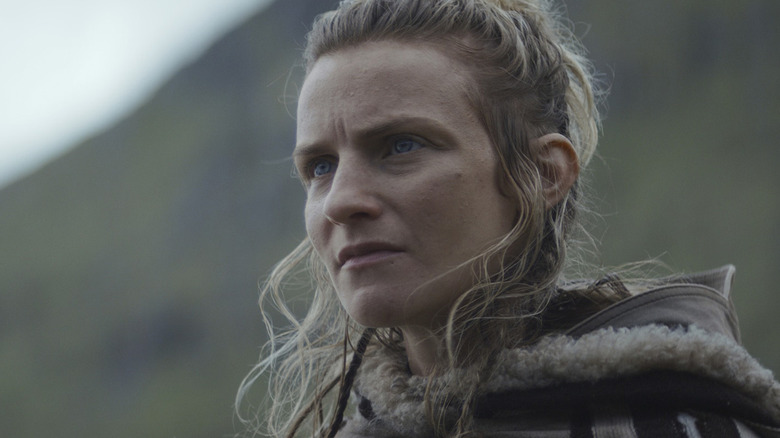 Disney+
Spoilers follow for the eigth episode of "Andor."
Since its titular character was thrust into the rebellion at the start of the season, "Andor" has explored the resistance movement in a very personal fashion, unlike any other "Star Wars" project. In much of the film series, the concept of a rebel seemed more like an overarching label than a full roster of multifaceted characters with their own past and motivations. "Andor" positions itself as a total breakdown of the "Star Wars" formula, steering away from tradition and delving into the heart of the boots-on-the-ground battle against oppression. It's a natural response to the success of "Rogue One," but with a more layered narrative that almost entirely rejects the notion of fanfare for commitment to realism. 
Above all, "Andor" humanizes each and every person's struggle as a member of the early stages of rebellion. However, Vel Sartha (Faye Marsay), the leader of the team of rebels on Aldhani, has been a noticeably secretive character up until this point. Her leadership skills seem well-refined, and clearly she wants to stick it to the Empire, but it hasn't been clear if an inciting event in her life sparked her rebellious nature or if something else is at play. Although many details of Vel's past remain scarce, the latest episode sheds some light on it thanks to her partner and fellow freedom fighter.
A rich girl running from her past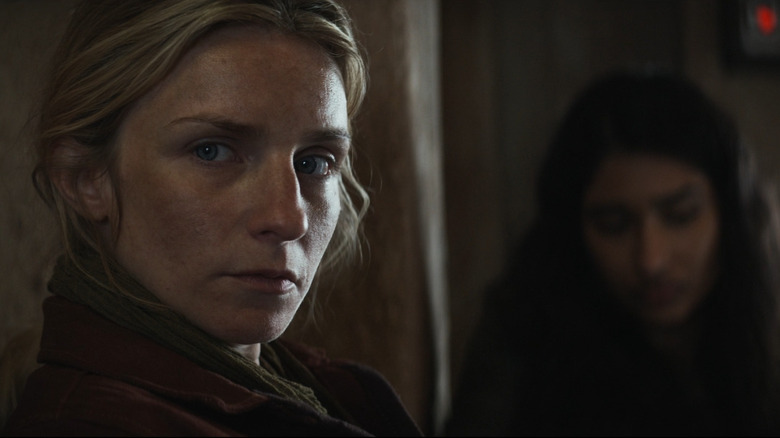 Disney+
As Vel and Cinta Kaz (Varada Sethu) wait on Ferrix for Cassian (Diego Luna) to show up, the couple discusses the sacrifice necessary to continue their rebellion efforts. While Cinta is more determined than ever, Vel seems to be waning in faith. When the Vel asks Cinta who she'll pretend to be as she awaits Cassian's arrival, she proposes, "Maybe I'm a rich girl running away from her family." Vel responds with, "That's cold, even for you." For the time in "Andor," we get a direct quote about Vel's past without mincing words.
Although there is no further discussion about who or what exactly she is running from, Vel now becomes an even more interesting piece of the rebel puzzle. It's possible that the rich family in question is aligned with the Empire, making her motivation even more personal. Perhaps Vel is still in the fight because Cinta is, which would make love the driving force. No matter the case, it is too late for Vel to pull out, at least for now. After all, we know everyone has their own reason to fight the Empire, even if it's selfish.
Everyone has their reason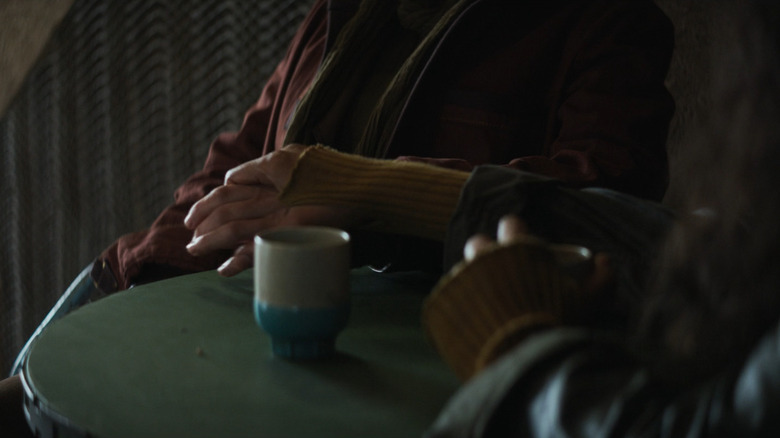 Disney+
Though it would be nice if everyone in the "Star Wars" universe fought against the Empire based on principle alone, it is not a bad thing to do it for personal reasons. Everyone introduced in "Andor" so far has their own path to the rebellion. Even Arvel Skeen (Ebon Moss-Bachrach), who ended up betraying the rebel group, still fought alongside them despite his selfish intentions. Cassian has yet to adopt the resistance movement, but he has always been a rebel at heart. Those affected by the oppressive nature of the Empire are simply more likely to retaliate. As Luthen (Stellan Skarsgård) puts it, "Oppression breeds rebellion."
Vel may be doing it out of love, or familial rejection, but the end result remains the same. Perhaps a parallel could be drawn with Mon Mothma (Genevieve O'Reilly). Mothma operates within her own wealth to fight the good fight, while Vel took her efforts to the ground. However, it would be interesting to know if her wealthy past comes into play at some point. Until then, she is a rebel like the rest of them.
New episodes of "Andor" air on Wednesdays on Disney+.