What Does James Gunn's New DC Role Mean For Marvel's Guardians Of The Galaxy?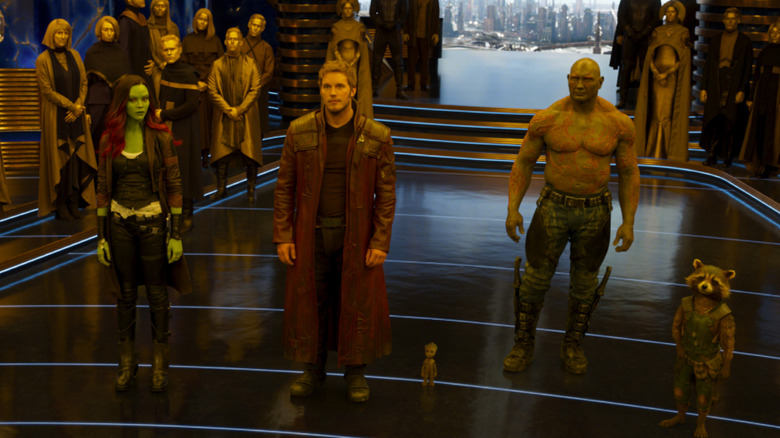 Marvel Studios
Well, we can't say that we saw this coming. Warner Bros. has finally found its newest heads of DC's film, television, and animation division, renamed DC Studios, in the form of producer Peter Safran and director James Gunn. While it makes sense that a longtime producer like Safran will be overseeing these rebuilding efforts, Gunn's involvement came as a shock for many reasons. Not that we're complaining — "The Suicide Squad" and "Peacemaker" are arguably some of the DCEU's best projects. 
However, perhaps the most prominent reason why this announcement was so unexpected is that Gunn still has creative ties to DC's direct competition, Marvel Studios. Just a few hours before confirming his new appointment, he released the trailer for the anticipated "Guardians of the Galaxy Holiday Special," starring the band of outlaws he introduced into the mainstream in his 2014 film. Not only that, but "Guardians of the Galaxy Vol. 3" is still slated to release in May of 2023, and Gunn directed both. 
All of this begs the question, what does the future look like for Star-Lord (Chris Pratt) and his ragtag gang of misfits?
Vol. 3 will likely be a trilogy ender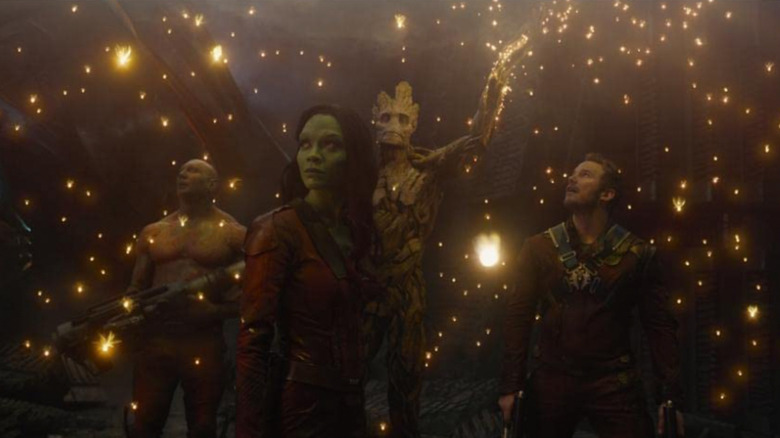 There are a few signs that point to "Vol. 3" being the last film to focus on the Guardians. Back in May, Gunn wrote in a Twitter post that filming on the third entry had wrapped. While the original tweet has been deleted, our embed of it still displays the original text.
"And that's a picture wrap on the 'Guardians of the Galaxy' trilogy," wrote Gunn. "I love this amazing cast & crew & their beautiful talent & kind souls. I'm a lucky human to have them on the journey with me for nearly a decade."
It's not exactly clear why the director deleted this post. However, there is a chance that, despite the main trilogy ending, the actual Guardians aren't quite done in the MCU. Thanks to supporting roles in films like "Thor: Love and Thunder," they've established themselves as a key group for other heroes to call on when their skills are needed. Given how massive the MCU actually is, there's a chance that the Guardians will wrap up their headlining status with "Vol. 3" before settling into a more lenient role in the franchise.
However, I must stress that this is merely speculation. It is equally likely that a brand-new group of Guardians could take their place, as Gunn theorized to The Toronto Sun in 2017. They could also end the franchise with all the Guardians going their separate ways, dying, or even the reveal that all three movies were just a dream. Who knows!
Gunn is done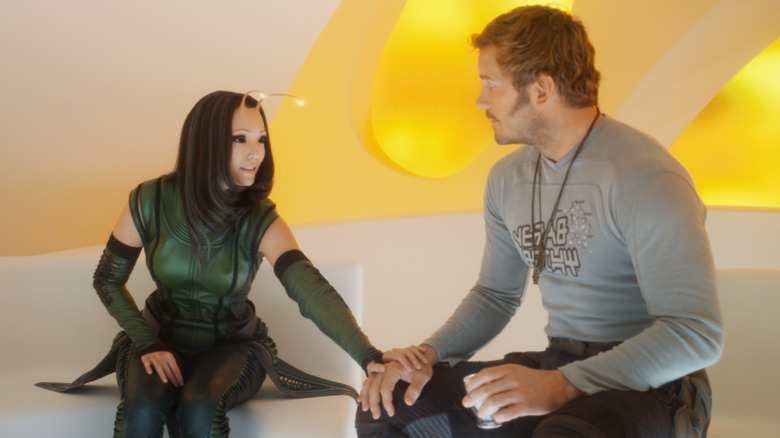 Marvel Studios
Whatever direction Marvel decides to go with the Guardians, it won't be one overseen by Gunn. It's been known for a while that Gunn was taking a step back from the Guardians after "Vol. 3," as in 2019, he replied, "one more" to an Instagram comment asking how many "Guardians of the Galaxy" movies he still planned to make. Even if he didn't take on this new DC position, it sounds like "Vol. 3" was always meant to be Gunn's departure from any major MCU projects.
That said, it wouldn't be good for business if your creative chair was still involved with your competition. It is not yet clear if Gunn has immediately taken on the role or if he will wait for a certain period of time. What is clear is that both DC and Marvel are about to experience major shifts because of his new position — DC will have a brand-new creative head, while Marvel will be losing the captain of one of their most successful sub-franchises. 
However, we're hooked on a feeling that this will benefit both studios in unexpected ways.