Wendell & Wild Director Henry Selick Wants To Revive A Scrapped Adaptation Of Great Neil Gaiman Story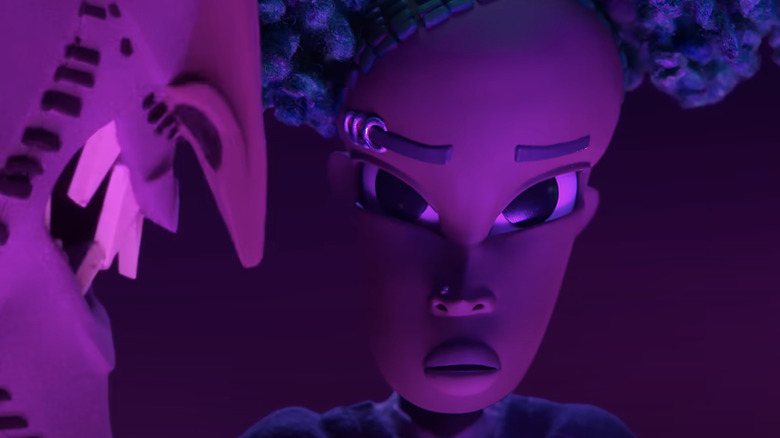 Netflix
Hollywood has seen a lot of promising projects go unfinished. From George Lucas' original "Star Wars" sequel plans to a crossover between the Fantastic Four and the X-Men, it seems like a lot of ideas just fly too close to the sun (or are otherwise deemed unprofitable by studio executives). However, every once in a while, an abandoned project can make a comeback. Just look at "Inside Out," which recycled a lot of the work put into Pixar's canceled film "newt," or "Triplets," a sequel to the surprisingly wholesome comedy "Twins" that's finally happening after more than 30 years. As long as people are passionate about a project, there's always a chance — however small — that it'll be completed.
When it comes to "The Ocean at the End of the Lane," an adaptation of the Neil Gaiman book by the same name that's currently stuck in limbo, "Wendell & Wild" director Henry Selick wants to be that person. Selick has helped bring a number of Gaiman adaptations to the big screen before (beyond "Wendell & Wild," he's also directed "Coraline" and "The Nightmare Before Christmas"), and has even spent considerable time working on a script for the prospective project. Unfortunately, the project just wasn't in the cards — but Selick keeps fighting to change the deck.
A battle over format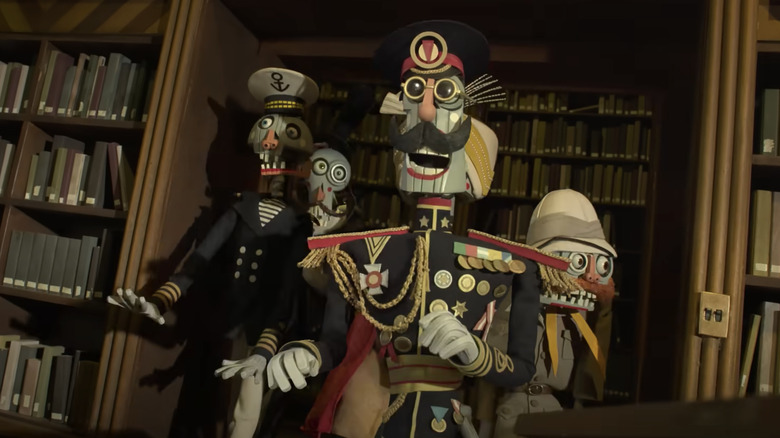 Netflix
Selick has spent a long time fighting for "The Ocean at the End of the Lane" to be made, and to be fair, the project has gotten some attention. When /Film's Jacob Hall visited the set of "Wendell and Wild" in August, Selick revealed that he had been working on an adaptation of Neil Gaiman's "best" book — and had already managed to write 50 pages. Selick also mentioned that multiple studios had expressed interest in producing the film, but with a catch: Despite the director's impressive roster of stop-motion success, the studios were insistent upon using CGI animation — a process that Selick isn't a particularly big fan of.
At the time, we weren't quite sure which Gaiman book the director had been adapting. However, thanks recent comments, it's pretty safe to say that Selick was referring to "The Ocean at the End of the Lane" (that is, unless he's also completed 50 pages of a script that adapts Gaiman's other "best book" — the director has been super vocal about his love for "Ocean," but maybe he's just as big of a fan of "American Gods").
The movie might get made, after all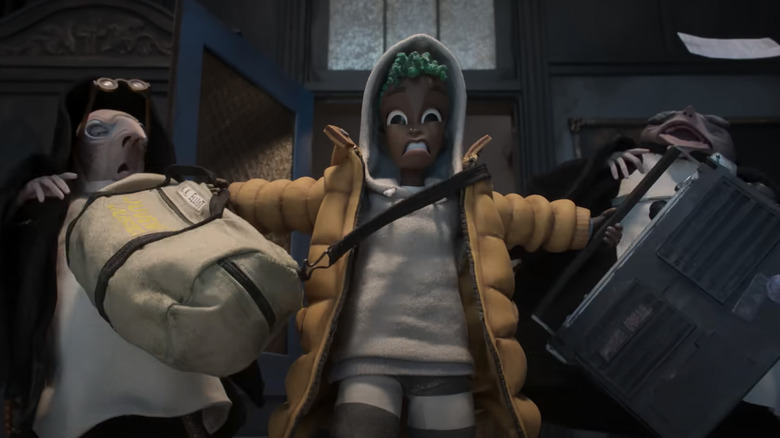 Netflix
Despite all the pressure to make "The Ocean at the End of the Lane" via CGI, Selick is still hopeful that the film will be produced with stop-motion animation. While chatting with Entertainment Weekly, he confessed that he is hoping his latest film, the Netflix Original "Wendell & Wild," will be successful enough to show potential studios that stop-motion is indeed a viable moviemaking path. Given the fact that we've called "Wendell & Wild" more visually stunning than "Coraline," Selick might just have a chance at success.
That being said, the director might face some competition, too. In 2019, Simon Pegg announced that he was adapting the same Gaiman novel for the medium screen: television. While we haven't heard much about the project since (maybe it's trapped in limbo, too), multiple simultaneous adaptations might be deemed overkill. That being said, at least if nothing else, Pegg's own enthusiasm for his project shows that Selick is onto something: "Ocean" might be perfect for the screen after all.
Wendell & Wild is currently streaming on Netflix.