Wendell And Wild Director Henry Selick Teases His Movie That Was Too 'Weird' For Disney [Set Visit]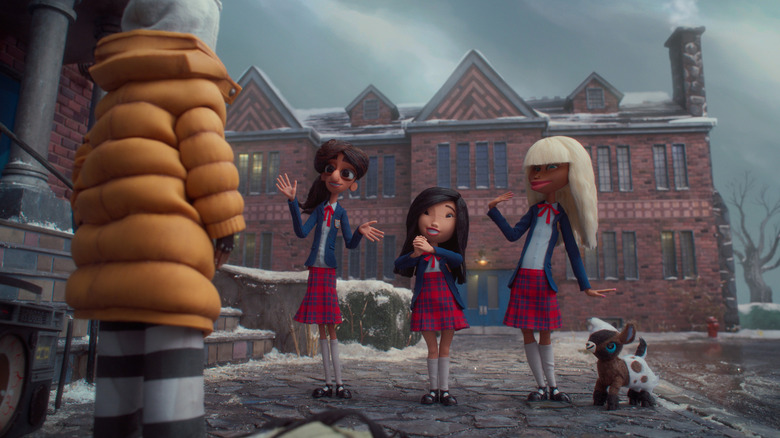 Netflix
When it comes to stop-motion animated features, Henry Selick is in a league all his own. The acclaimed director of beloved films like "The Nightmare Before Christmas," "James and the Giant Peach," and "Monkeybone," is back with his first feature since "Coraline" — the Netflix film, "Wendell and Wild." Based on Selick and Clay McLeod Chapman's unpublished book of the same name and from a script co-written by Selick and Jordan Peele, "Wendell and Wild" sees two titular demon brothers trying to convince a 13-year-old girl named Kat to summon them back into the land of the living. The film stars Keegan-Michael Key and Jordan Peele as the dastardly duo, and Lyric Ross ("This is Us," "Ironheart") as Kat.
Stop-motion animation isn't easy, and as the industry becomes increasingly centered on CG, the art style is one we see less and less. /Film's own Jacob Hall paid a set visit with a group of journalists, and they had the chance to chat with Selick about bringing it all to life with Netflix, who, to their credit, seems to be actively supporting the medium. "They've got a few animation divisions, and Melissa Cobb's head of Kids and Family, and she really likes stop-motion," Selick says. "They're doing two projects with Aardman [Animations] right now, and they've got the Guillermo Del Toro "Pinocchio." Selick was quick to mention that Del Toro's "Pinocchio" is a scarier, more traditional adaptation, and that he has a possible adaptation of his own in the works.
A possible reunion with Neil Gaiman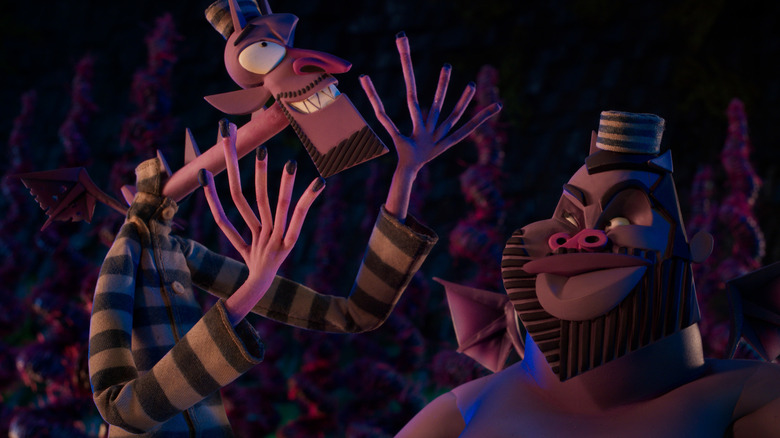 Netflix
"I have a cool project," he says. "It's based on a Neil Gaiman book, his best one." Selick says he's written 50 pages already, but that getting it made may be a struggle considering every studio wants to make the project ... but only if they can use CG animation. "Well, I don't bring anything to the table," he says. "It's just, that's not really what I do, so we'll see how that shapes up." Selick and Gaiman's previous collaboration with "Coraline" was a massive success, and his comment about tackling his "best book" has me absolutely thirsting for a stop-motion adaptation of "Neverwhere." Give me stop-motion rat kings or give me death!
Of course, there's no confirmation on which book Selick had in mind, but he did say this would be a collaborative effort. "I have someone in mind as a co-director, or maybe I'd be supervising director, and they'd be more in the trenches," he says. "I definitely want to pass on anything and everything I've learned to anyone who's interested to enable them to build on what I've done to do something better." 
Selick has an endless wealth of knowledge when it comes to stop-motion animation, so here's hoping that someone greenlights this mystery project and allows him to mentor a worthy successor, hopefully one that is just as weird and adventurous as he is.
Too weird for Disney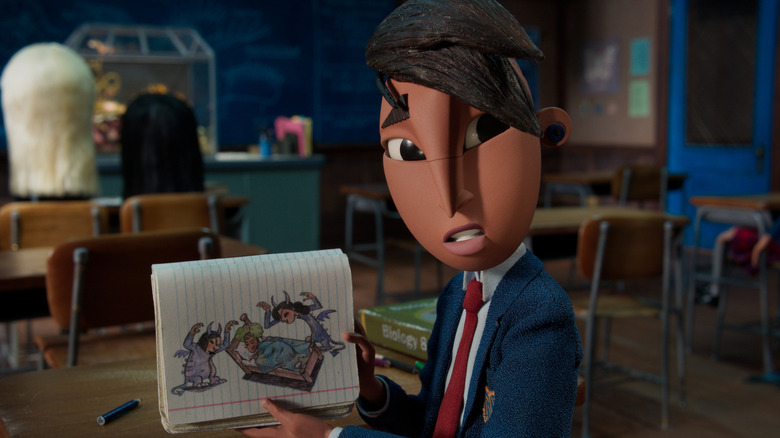 Netflix
Regardless of the success Selick brought Disney through "The Nightmare Before Christmas" and "James and the Giant Peach," the House of Mouse had a limit for the amount of stop-motion weirdness they could handle. "I had a project for Disney/Pixar that got shut down," Selick tells us. "It was just too weird for them." He says the project was called "The Shadow King," and it's basically the story of "Dumbo" but about a magical kid. Instead of having big ears that allow him to fly like everyone's favorite baby elephant, this story is about a kid with "extraordinarily weird hands" that he keeps hidden under oversized sleeves, but discovers that when he makes shadow puppets with them, the shadows come to life. Selick says he recently got the rights back to the story, and it's something he'd love to finally bring to life.
Consider me the first in line to also want to see this story brought to life. LAIKA Studios, who Selick made "Coraline" with, had passed on "The Shadow King" all the way back in 2012. This leaves Selick with only a handful of other studios to emulate his style. Perhaps if "Wendell and Wild" performs well enough for Netflix, he might finally find a home for his wonderfully strange story.
"Wendell and Wild" hits Netflix on October 28, 2022.