Superhero Bits: More Moon Knight With Oscar Isaac Is A Real Possibility, Gotham Knights Reviews & More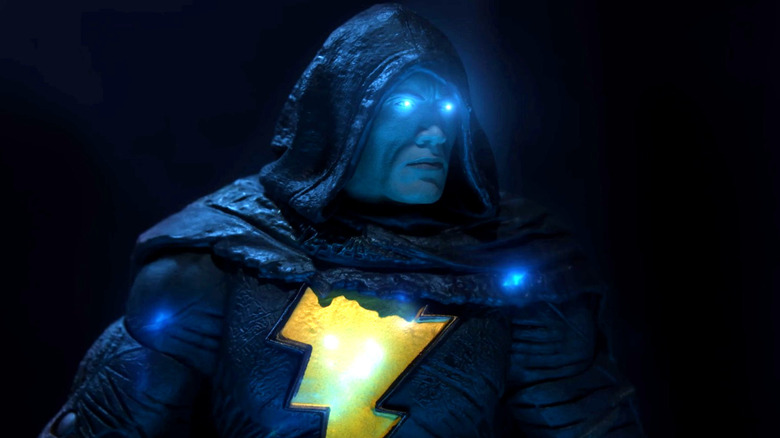 Warner Bros.
(Superhero Bits is a collection of stories, updates, and videos about anything and everything inspired by the comics of Marvel, DC, and more. For comic book movies, TV shows, merchandise, events, and whatever catches our eye, this is the place to find anything that falls through the cracks.)
In this edition of Superhero Bits:
"Moon Knight" season 2 conversations are happening.
"The Flash" star Ezra Miller is facing serious jail time.
Julia Roberts wants to make a superhero movie.
The first "Gotham Knights" reviews are pretty mixed.
Marvel Comics releases trailer for Deadly Neighborhood Spider-Man
Just in time for the Halloween season, Marvel has unveiled a trailer for the latest Spidey-centric series, "Deadly Neighborhood Spider-Man." This new miniseries promises a darker take on the web-slinger, with demons in the City of Angels. The synopsis for the book reads as follows:
What is reality and what is dream? What is science and what is magic? At the intersection of all of this stands the Deadly Neighborhood Spider-Man. Peter Parker goes to Los Angeles and what he finds there are definitely not angels. The demons waiting for Peter are going to test him like never before. One demon in particular, a very famous one for Marvel and X fans in particular, might just eat Spider-Man alive.
"Deadly Neighborhood Spider-Man" #1 is out now.
We will probably see a very different She-Hulk in the future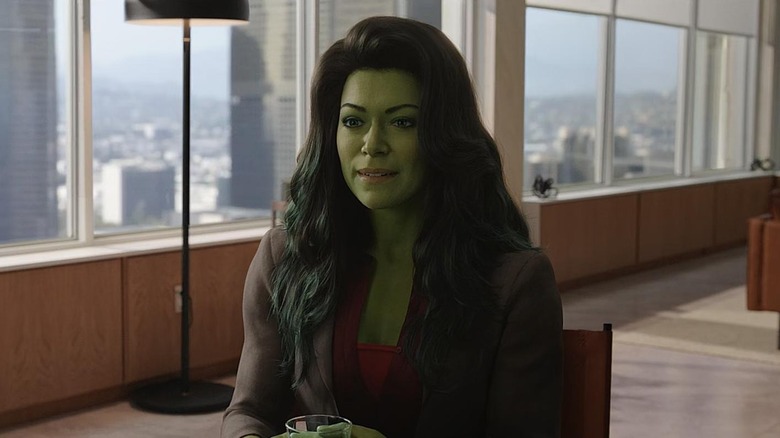 Disney+
It remains to be seen when/where/if we'll see Tatiana Maslany's She-Hulk in the MCU again following the "She-Hulk: Attorney at Law" season 1 finale. That said, if/when we do see her, it will be a different version of the character. This, according to series writer and executive producer Jessica Gao, who recently said as much in a chat with Comicbook.com.
"I saw the entire first season as her origin story. The pilot was her physical origin story, but the entirety of the season is her emotionally and mentally, becoming She-Hulk and getting right with that, and really accepting what that means and how that fits into life as Jen Walters. So moving forward, now that she's come into own, like, I want to see what that means now. After going through those initial growing pains, now she fully has become She-Hulk, and with that comes the confidence and the experience, and maybe a little bit more hubris. That really opens up a very different version of She-Hulk."
As of right now, now plans for "She-Hulk: Attorney at Law" season 2 have been announced, but it's hard to imagine we've seen the last of Jennifer Walters.
Stargirl season 3 Infinity: Part Two promo
Here is the official promo for the eighth episode of the third season of "Stargirl" on The CW:
Desperate to avert a major crisis on their hands, Courtney (Brec Bassinger) attempts to help a friend navigate their powers. Elsewhere, Pat (Luke Wilson) and The Shade (guest star Jonathan Cake) are forced to face their worst fears.
Glen Winter directed the episode, which was written by Paula Sevenbergen and Robbie Hyne.
Julia Roberts thinks it would be awesome to do a superhero movie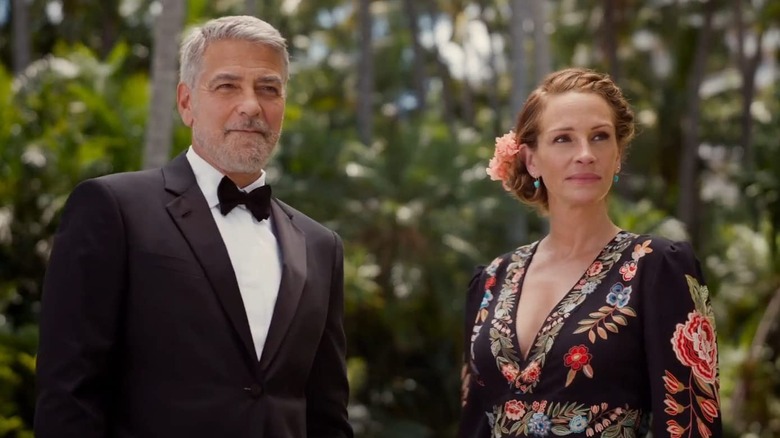 Universal Pictures
Julia Roberts is one of the most enduring movie stars we have but, up to this point, she's not been dragged into the world of superheroes. Though she does seem open to the idea! Speaking with Variety recently while promoting her new rom-com "Ticket to Paradise," which reunites her with George Clooney, Roberts was asked when she would do a superhero movie and responded with, "Wouldn't it be awesome?" Then Clooney chimed in saying, "We should do one, you and me." Though, if we're being fair, Clooney didn't seem all that serious about it. Just two friends getting through an interview on the red carpet. But hey, something to think about.
Check out this new poster for Titans season 4
Dick Grayson and the gang are coming back for more on HBO Max next month when "Titans" season 4 premieres on November 3. We recently got an action-packed trailer for the DC series which is absolutely full of new villains. To go along with that, we also have this new poster that comes with the tagline, "Mayhem is in their blood." Also of note, it looks like the new season will be split into parts, with the premiere billed as "part 1." This is pretty far removed from the Netflix binge model.
The whole Black Adam and Superman thing is much bigger than one fight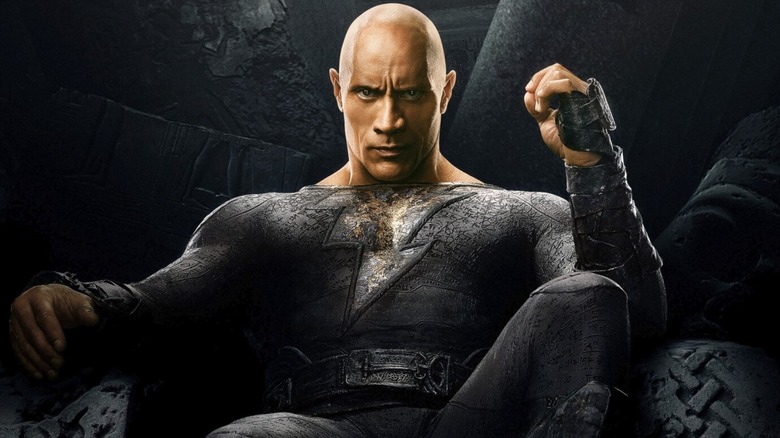 Warner Bros.
Dwayne Johnson has been hyping up a potential matchup between Superman and Black Adam as of late, and he has not been remotely subtle about it leading up to the release of "Black Adam" this weekend. Well, if producer Hiram Garcia is to be believed, The Rock's plans extend well beyond a single film or fight. Speaking with CinemaBlend, Garcia said the following:
"It's never been about a one off or just about a fight. No, it's about so much more than that. We really want to craft a long-form of storytelling and show that these two characters exist in the same universe and are going to have to deal with each other often, either on the same or opposite sides. Hopefully they're going to clash at some point, but it's not just about a 'one fight' situation. That was never our dream. That does not reward the fans. Fans want to feel a journey between these guys knowing that these guys exist in the same universe."
Let it never be said that Johnson is not an ambitious, confident man.
Ezra Miller, star of The Flash movie, is facing up to 26 years in prison
"The Flash" star Ezra Miller pleaded not guilty to burglary charges in a Vermont court Monday morning. Miller, who's charged with burglary into an occupied home and petit larceny, faces up to 26 years in prison if convicted of both charges.https://t.co/yXKbSgFf3b pic.twitter.com/nNT5zuSiCf

— Variety (@Variety) October 17, 2022
It is absolutely no secret that Ezra Miller, star of next year's "The Flash" movie, has had more than their fair share of troubles recently. And those troubles may well be catching up to the actor. As noted by Variety, Miller recently pleaded not guilty to an alleged burglary that took place in Vermont. Be that as it may, the charges Miller faces carry up to 26 years in prison. That's not to say, if convicted, that the judge will throw the book at them, but it does further illustrate the headaches that Warner Bros. is attempting to navigate whilst hoping to release a very expensive movie with this actor at its center.
Oscar Isaac reveals Moon Knight conversations have happened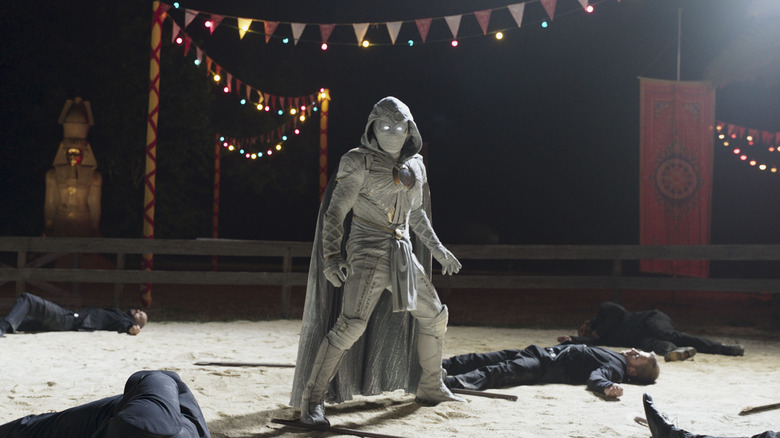 Marvel Studios
We still have no idea whether or not Oscar Isaac is going to come back to reprise his role as Moon Knight in the MCU. "Moon Knight" was a one-and-done to some degree, as Isaac didn't sign an extended contract to play the character for a long time. That said, in a recent chat with Comicbook.com, Isaac revealed that they have at least had some conversations about a possible return.
"There have been some specific conversations. They were pleasant. The spilling of the details it that there's no details. We don't know [if there will be a second season], but we're talking about it."
At the very least, Isaac isn't closing that door and that is a good thing for those who would like to see him return as Marc Spector/Stephen Grant, be it in another season of the show or maybe even a movie.
Gotham Knights debuts to mixed reviews from critics
It is the eve of "Gotham Knights" making its way into the hands of gamers all across the world, and it's a game many people have been waiting a long time for. It's ambitious, sees four members of the Bat-Family tackling a ton of villains in a massive version of Gotham City and, if the early reviews are to be believed, it's a bit of a mess. As noted by Metacritic, the game is currently hovering in the mid-to-high 60s, depending on the platform. It has a few downright negative reviews and a few glowing ones, but the majority of them seem to be mixed. Some good, some bad. Ultimately, it will come down to players to determine the game's fate but this isn't exactly a strong start.
Watch Black Adam get his rage on in toy form
Lastly, the folks at DC have released a pretty fun and clever bit of marketing for "Black Adam" in the form of the above video. The "Toy Box Adventures" short seemingly reframes some bits of the new movie using action figures and animation to bring the action to life. We get the Justice Society, including quite a bit of Doctor Fate, and even some villainous henchmen. It's a whole lot better than another poorly photoshopped poster or a trailer using the same footage again, that much is certain. Check it out for yourself above.