Superhero Bits: A Massive Gotham Knights Gameplay Video, The Secret Invasion Synopsis & More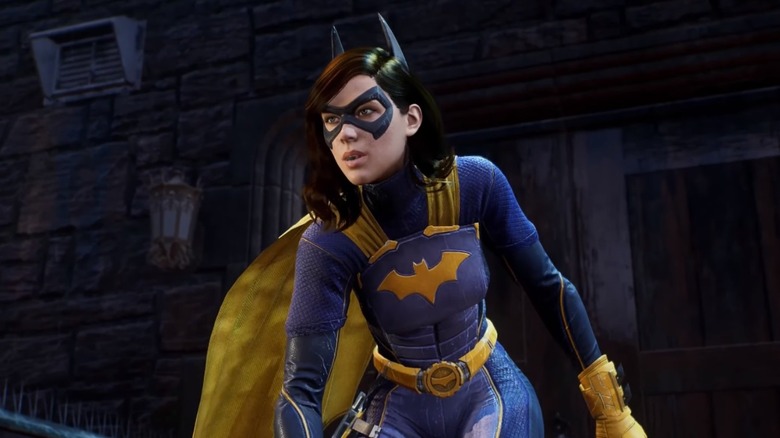 Warner Bros.
(Superhero Bits is a collection of stories, updates, and videos about anything and everything inspired by the comics of Marvel, DC, and more. For comic book movies, TV shows, merchandise, events, and whatever catches our eye, this is the place to find anything that falls through the cracks.)
In this edition of Superhero Bits:
A big preview of the "Gotham Knights" gameplay.
A certain anti-hero makes his way to "DC League of Super-Pets."
Tony Dalton wants to come back to the MCU.
A new synopsis for Marvel's "Secret Invasion" series.
Listen to the DC League of Super-Pets soundtrack right now
"DC League of Super-Pets" made its way to theaters over the weekend and managed to give DC its second number one movie at the box office of the year (the first was "The Batman"). Now, the folks at Warner Bros. have released the animated film's soundtrack online for fans to stream at their leisure. For those who are interested, it is currently available on Spotify.
Hawkeye star Tony Dalton is ready to return to the MCU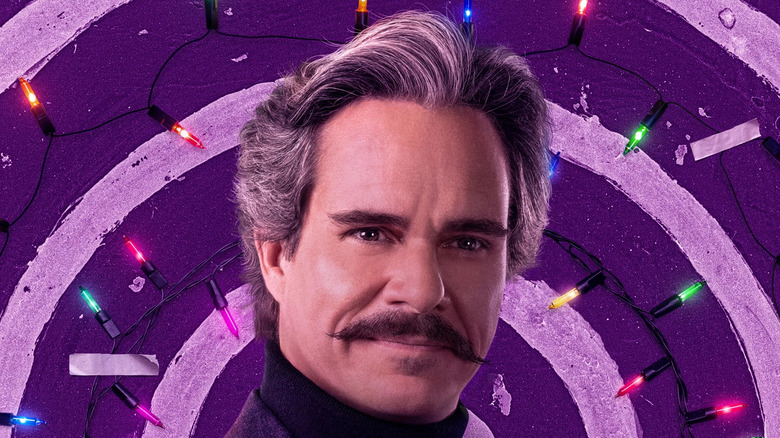 Disney+
Tony Dalton played Jack Duquesne in "Hawkeye" on Disney+ last year, serving as a supporting character in the series tied heavily to Kate Bishop. So, will we see Mr. Duquesne return to the MCU fold in the future? At the very least, Dalton is game for it, should the opportunity arise. Speaking with DiscussingFilm recently, the actor said, "Of course, I would do that role again. It was fun. It's nice to be the good guy for a change." He also added that Jack was "a completely different character than Lalo [from 'Better Call Saul'] and it's a whole different direction." Maybe Jack could show up in "Echo?" Who knows!
Marvel takes us through 60 years of Spider-Man suits
Next week, Spider-Man is getting ready to celebrate a gigantic milestone as the beloved Marvel superhero turns 60. In anticipation of that milestone, Marvel has released the above video that goes over some of the web-head's many suits, spanning six decades from his inception in the pages of "Amazing Fantasy" #15 to the modern era. It's not a lengthy video, but it does give us a sense of just how many different looks Spidey has had over the years.
Don't expect updates on James Gunn's other DC projects any time soon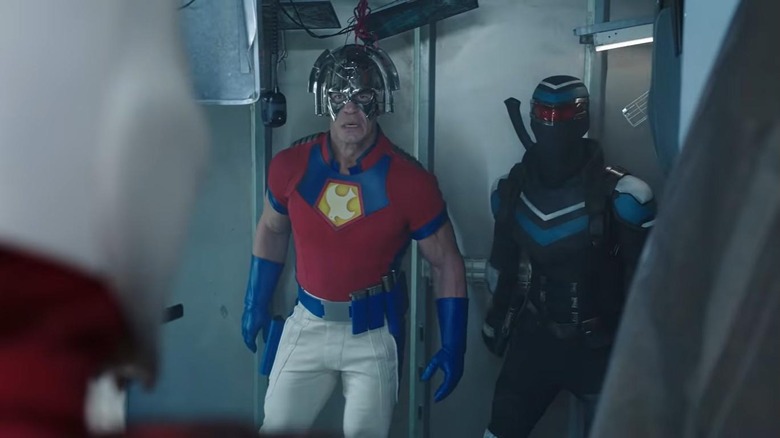 HBO Max
We know that "The Suicide Squad" and "Peacemaker" director James Gunn has some other DC projects in the works right now. What are they, exactly? That remains to be seen, but the filmmaker has revealed that we shouldn't be expecting any updates in the near future. Responding to a fan question about the mystery projects on Twitter, Gunn said, "Not immediately, no. I'm a bit swamped working on Vol 3, although other projects." "Vol. 3" refers to "Guardians of the Galaxy Vol. 3," which is set to hit theaters next summer. That being the case, Gunn is undoubtedly preoccupied and will be for some time. Exercise some patience here, DC fans.
Check out the first official clip from She-Hulk
"She-Hulk: Attorney at Law" is set to arrive on Disney+ later this month, and the folks at Marvel have unveiled the first clip from the series. It sees Jessica Walters getting accustomed to her newfound powers, with her cousin, Bruce Banner, aka the Hulk, helping to train her. Jessica doesn't seem to be having much trouble adjusting, but even so, Bruce has a warning for her that seems like some pretty obvious foreshadowing. The series is set to debut on August 17, but in the meantime, be sure to check out the clip for yourself.
The Rock reveals a spoiler-y Super-Pets cameo
Perhaps don't scroll to the second image in that Instagram post if you don't want anything spoiled for "DC League of Super-Pets." That said, Dwayne Johnson took to social media to celebrate the fact that the animated movie topped the box office this weekend. As part of that celebration, he revealed that not only does Black Adam make an appearance in the post-credits scene, but a certain super-powered anti-hero pooch is getting in on the action, too. Can you say sequel? If the movie does well enough, it seems like the seeds are already being planted.
Secret Invasion synopsis hypes up a Marvel crossover event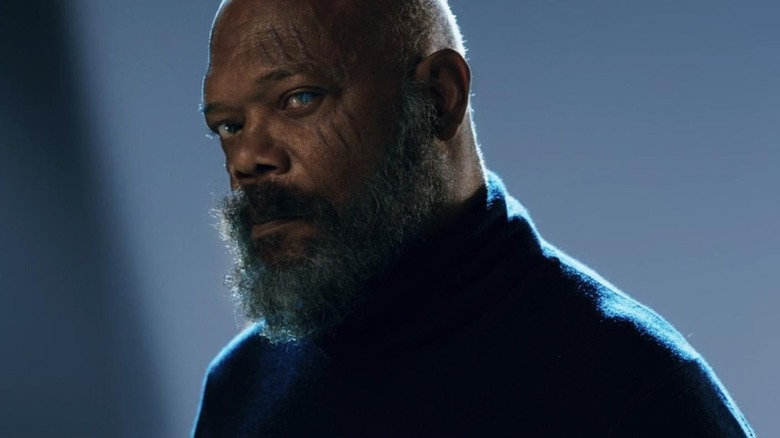 Disney+
One of the biggest things coming our way in the MCU over the next couple of years is "Secret Invasion," a miniseries on Disney+ that will adapt the beloved comic book storyline of the same name. Recently, a new synopsis for the series has surfaced online, and while it isn't giving away too much, the description hypes this up as a crossover event. The synopsis reads as follows:
"Secret Invasion" is a newly announced series heading to Disney+ that stars Samuel L. Jackson as Nick Fury and Ben Mendelsohn as the Skrull Talos—characters who first met in "Captain Marvel." The crossover event series showcases a faction of shape-shifting Skrulls who have been infiltrating Earth for years.
So, is this more akin to an "Avengers" movie but scaled down for Disney+? All I can say is, as someone who saw the trailer in Hall H at San Diego Comic-Con, it appears as though the studio spared no expense for this one.
Gotham Knights reveals a full 16 minutes of gameplay
Lastly, today brings arguably our best look yet at the long-awaited "Gotham Knights" video game, courtesy of the folks at IGN. The above video offers a whopping 16 minutes of gameplay taking place after the prologue, which is still being kept tightly under wraps. While players can choose between four characters, including Red Hood, Robin, and Nightwing, the video shows us how Batgirl's story kicks off. There are little bits of story cut into this video, but more than anything, it gives us a great sense of what actually playing this game is going to be like. For those who have missed the "Batman: Arkham" series, this very much looks to fill that hole in your heart. "Gotham Knights" arrives on October 25, 2022.