Secret Invasion Footage Reaction: Marvel Studios Goes Back Into Spy Mode [Comic-Con]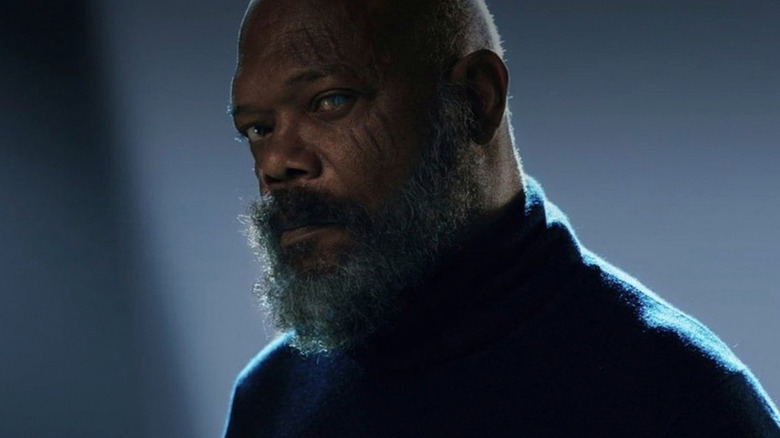 Marvel Studios
When the Skrulls were introduced into the Marvel Cinematic Universe with "Captain Marvel," viewers saw the villains in a whole new light. With a sect of them now protected by the remnants of S.H.I.E.L.D., the complex depiction will expand in "Secret Invasion," the MCU's new take on the famous comic arc.
Expected to premiere on Disney+ sometime in spring 2023, attendees at the studios' Hall H presentation at San Diego Comic-Con 2022 were greeted with an exclusive first look at the series. Thankfully, some of us at /Film were among those in attendance, and we can give you a breakdown of what we saw in the intriguing new footage.
It begins with a beam of light landing on Earth, kicking off the titular invasion, and an unidentified flying object is shown. A figure can be seen within frame walking into a bar, where it is revealed to be none other than Nick Fury (Samuel L. Jackson), looking a little worse for wear as he meets with Maria Hill (Cobie Smulders) and James "Rhodey" Rhodes (Don Cheadle).
A high-stakes political thriller?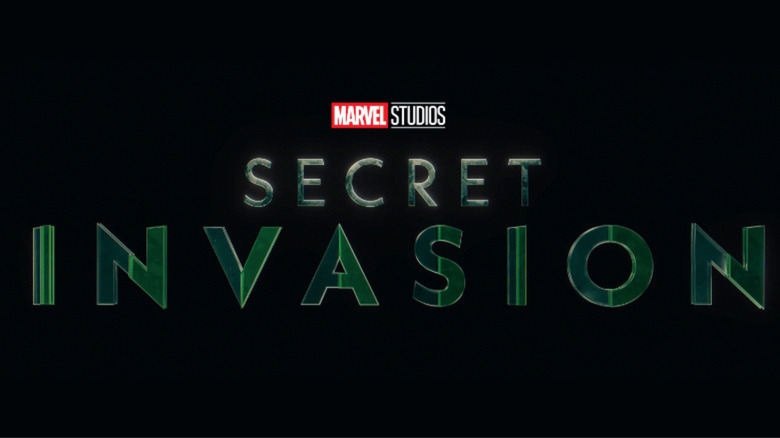 Marvel Studios
Fury and his Skrull partner, Talos (Ben Mendelsohn), are then seen investigating something shown just off-screen. It might be something the villains don't want them looking into, however, as giant explosions ensue. At a later point in the footage, a car chase ends with another big explosion.
Much like "Captain America: The Winter Soldier," it appears that the series will have key scenes in federal buildings and tunnels, which are also shown prominently in the trailer. We also get our first look at Emilia Clarke's character, who appears to be a federal agent, but she could easily not be what she appears as.
Skepticism and paranoia look to be a major part of "Secret Invasion." After all, who can you trust when you are working with aliens that can easily shift their identities? There is said to be a heavy sense of dread throughout the trailer, though there does seem to be a fun dynamic between Fury and Talos.
"Secret Invasion" does not have a set release date, but it will begin streaming on Disney+ sometime in early 2023.