Train To Busan And Hellbound Director Yeon Sang-Ho Sets New Netflix Series The Bequeathed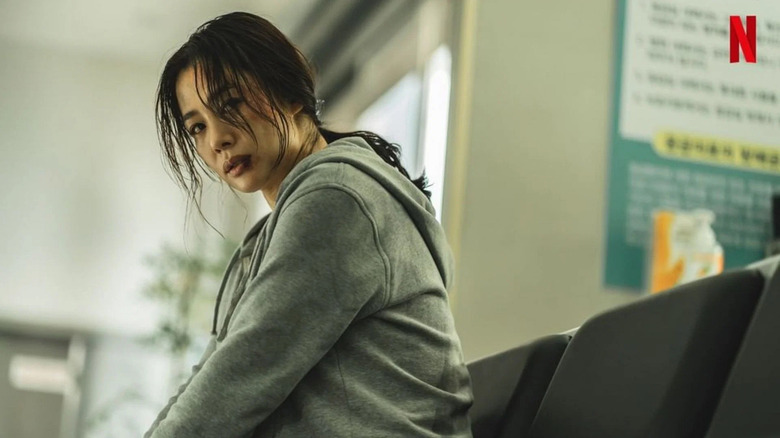 Netflix
Netflix is continuing its investment in South Korean programming, as the director of the groundbreaking zombie film "Train to Busan" and the shocking Netflix series "Hellbound" has a brand new series up his sleeve. Prolific director Yeon Sang-ho has a phenomenal filmography worth checking out, but his newest venture, "The Bequeathed," is definitely something worth getting excited about. Yeon will serve as the creator and writer of the thrilling new series, while Min Hong-nam, who was the assistant director on both "Train to Busan" and its sequel film, "Peninsula" will be fulfilling the directorial duties.
Kim Hyun-joo, who starred in "Hellbound" will play a woman named Yun Seo-ha, who inherits a plot of familial land following the death of her uncle, and experiences a series of strange events as the land also serves as the familial burial ground. In Korean tradition, the dead are buried under mounds standing upright in coffins made from six planks of wood. This practice still exists in some families but has evolved greatly over time, but based on the horrific themes often explored in Yeon's work, it's likely that "The Bequeathed" will dabble in this tradition.
When "Hellbound" was released in November of 2021, it was the first series to dethrone "Squid Games" as the most-watched show on the platform for the week, centering on terrifying supernatural entities that pop up out of nowhere to condemn people to hell. The series was renewed last month for a second season because Netflix is in the Yeon business, and business is good.
A return to familial horror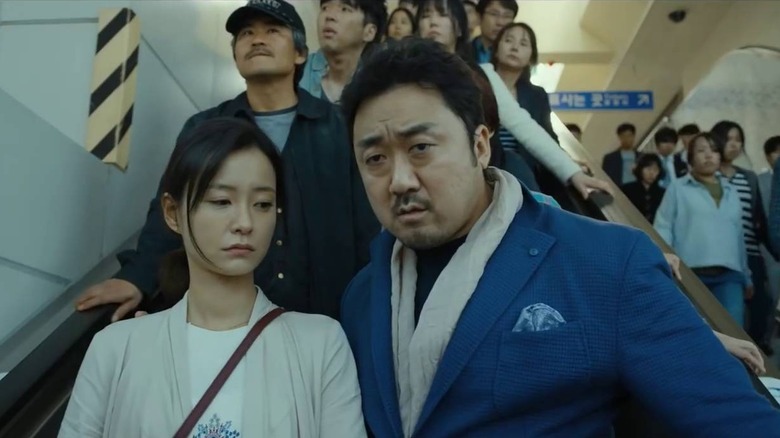 Next Entertainment World
"Hellbound" was a riveting series that focused heavily on the horrors of society, while "Train to Busan" was deeply rooted in familial turmoil. Based on the little information we know about "The Bequeathed," it sounds like this is Yeon's return to generational horror. Kim Hyun-joo's "Hellbound" costar Ryu Kyung-soo ("Glitch," "Broker") has been cast as her character's younger half-brother Kim Yeong-ho, who is said to "give her plenty to contend with." Park Hee-soon ("A Model Family," "My Name," "The Witch: Part I") has been cast as an astute police detective named Choi Seong-jun, who discovers the connections between the mysterious events occurring in town and the family's burial ground. Joining the three is Park Byung-eun ("Kingdom," "Eve," "Lost") as Choi's jealous, younger colleague suffering from a serious inferiority complex following a past incident involving Choi.
There's no word yet on when to expect "The Bequeathed" to debut or what exactly these "mysterious events" contain, but with Yeon Sang-ho at the helm, we can only imagine what fresh, new, frights await. And since Netflix can't get enough of Yeon Sang-ho, this new series makes for a third for the director, as he is also slated to adapt the sci-fi horror manga "Parasyte," with his upcoming series "Parasyte: The Grey." We're living in a golden age of Korean horror, and we should consider ourselves so very lucky.