Superhero Bits: An Avengers: The Kang Dynasty Update, The Fantastic Four Casting Process & More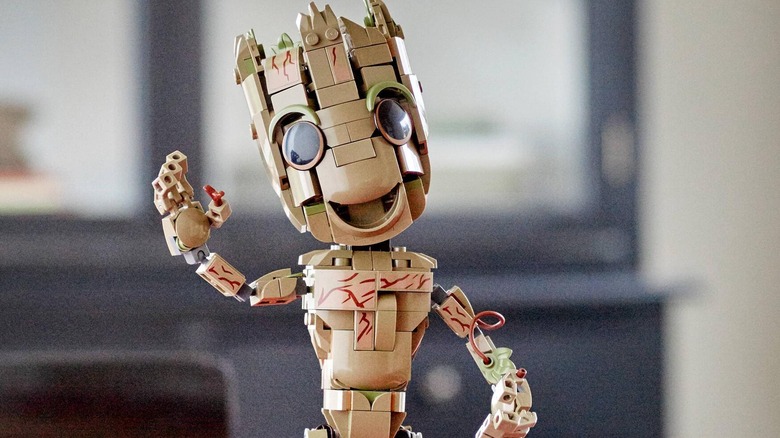 Marvel / LEGO
(Superhero Bits is a collection of stories, updates, and videos about anything and everything inspired by the comics of Marvel, DC, and more. For comic book movies, TV shows, merchandise, events, and whatever catches our eye, this is the place to find anything that falls through the cracks.)
In this edition of Superhero Bits:
Work begins on "Avengers: The Kang Dynasty" soon.
A recent "Black Adam" trailer had to be re-edited.
"Ms. Marvel" director stirs up talk of a second season.
The casting process for "Fantastic Four" looks to be getting underway.
Happy anniversary to this priceless Hawkeye moment
Matt Fraction and David Aja's run on "Hawkeye" in the pages of Marvel Comics is truly a wonderful thing and, a full decade later, it remains one of the best things to come about from the publisher in relatively recent memory. Aja recently reminisced about the book on Twitter by sharing the above panel from an early issue of the series which, to their surprise, made it through all the way to the finished version of the book. So yeah, if you haven't read "Hawkeye," you should absolutely read "Hawkeye."
Stargirl season 3 The Thief promo
Here is the official promo for the fifth episode of the third season of "Stargirl" on The CW:
As Courtney (Brec Bassinger) continues to secretly help Cameron (Hunter Sansone), the team notices she's pulling away from her role as the JSA leader. Mike (Trae Romano) and Jakeem (Alkoya Brunson) approach Cindy (Meg DeLacy) with a proposition. Finally, Yolanda's (Yvette Monreal) decision to follow her intuition leads her to make a shocking discovery.
Lea Thompson directed the episode, which was written by Steve Harper.
Sam and Twitch two-pack from McFarlane Toys
The folks at McFarlane Toys have teased an upcoming two-pack from the world of "Spawn," with Sam and Twitch taking the spotlight. The characters of Sam and Twitch have been a huge part of that universe virtually since the very beginning and, at various points, have even flirted with having their own TV show. While that hasn't come to fruition (yet), this figure set should be available soon. Stay tuned for pre-order details and pricing.
Ben Kingsley bizarrely discusses returning as Trevor Slattery in the Wonder Man series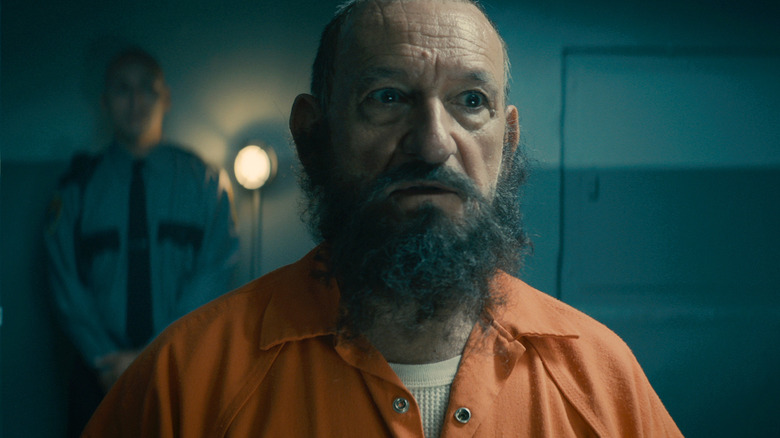 Marvel Studios
We know that a "Wonder Man" TV show is currently in the works at Marvel Studios and, interestingly, we recently learned that Ben Kingsley is, once again, going to reprise his role as Trevor Slattery in that show. Kingsley first appeared in "Iron Man 3" as the fake Mandarin who was actually just a paid actor before returning to the role in "Shang-Chi and the Legend of the Ten Rings." Collider recently caught up with Kingsley during TIFF and the actor, rather strangely, addressed his return to the MCU.
"Well I haven't actually broken the news to Trev [Slattery] that he is about to embark on his third incarnation. But if I can find him in some pub in Liverpool I shall tell him, gently and quietly in a corner, 'Trev we're on.' And I think you'll be delighted."
If nothing else, it seems like Kingsley is still having fun with it. No word yet on how soon "Wonder Man" will begin production.
Is director Adil El Arbi teasing Ms. Marvel season 2?
"Ms. Marvel" wrapped up its first season earlier this year against really strong reviews, with Iman Vellani set to return as Kamala Khan in next year's "The Marvels" on the big screen. But are we going to get a second season of the show? Recently, director Adil El Arbi shared the above post on Instagram that has been taken by some as an indication that "Ms. Marvel" season 2 is going to happen. Largely, his choice of wording in the caption of, "who's ready for season 2?!" did the trick. While nothing is official yet, this may offer a glimmer of hope for fans eagerly awaiting a decision.
This Black Adam trailer originally had a shot from Joss Whedon's Justice League
Yesterday, a new "Black Adam" trailer arrived that kicked off the one-month countdown to the film's release. More than that, it actually went out of its way to connect to the wider DCEU, with shots of Superman, Batman, and Harley Quinn. But, as noted by the folks at Comicbook.com, it also originally included a shot of Steppenwolf from 2017's "Justice League," particularly Joss Whedon's theatrical version. That shot was promptly edited out by Warner Bros. and now exists as seen above. I will not recklessly speculate as to what any of this means but talk amongst yourselves as you see fit. "Black Adam" hits theaters on October 21.
Sounds like the Fantastic Four casting process is about to begin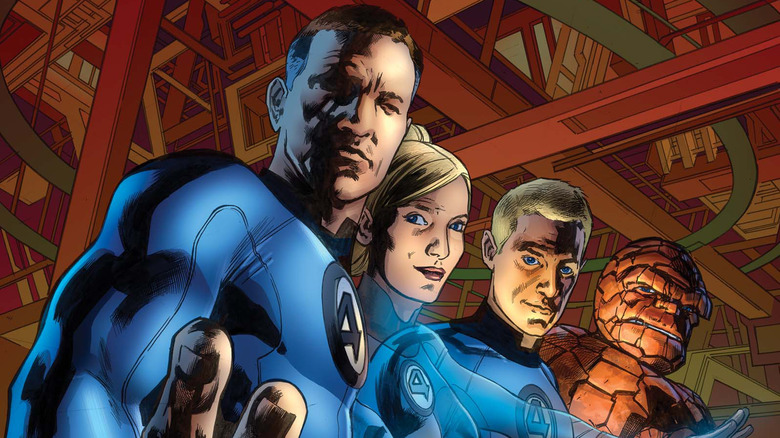 Marvel Comics
The internet has been awash with rumors for months regarding who might play the MCU's version of the Fantastic Four in the upcoming reboot. Well, we recently learned that Jeff Kaplan and Ian Springer have been tapped to write "Fantastic Four" but, buried in Deadline's coverage of the announcement, it was stated there is "no cast on board." However, Marvel Studios head Kevin Feige and director Matt Shakman "now will focus on finding actors while the script is being written." So it sounds like we may learn sooner rather than later whether or not any of those rumors were true.
Doctor Strange writer C. Robert Cargill shares love for Wong
Creating this version of Wong with @wongrel and Scott is a top 5 career high for me. It makes me smile wide every time Benny walks in frame in any corner of the MCU. Love to see people consistently talking about a character I love that hasn't had a lead in a movie or show (yet!) https://t.co/9GIoNPqe34

— C. Robert Cargill (@Massawyrm) September 21, 2022
Writer C. Robert Cargill and director Scott Derrickson introduced Benedict Wong as Wong into the MCU with 2016's "Doctor Strange." While they did not return for "Multiverse of Madness," Wong has gone on to become a hugely important character within the universe and currently ranks as the Sorcerer Supreme. Recently, Cargill took to Twitter to share his love for Wong and the love he has received by fans as of late, in no small part due to his recent appearance in "She-Hulk: Attorney at Law." In the same thread, Cargill also posited that, "I'm just sayin': WONG SORCERER SUPREME has a pretty sweet sound to it for a theatrical title." Your move, Feige.
Avengers: The Kang Dynasty is getting underway soon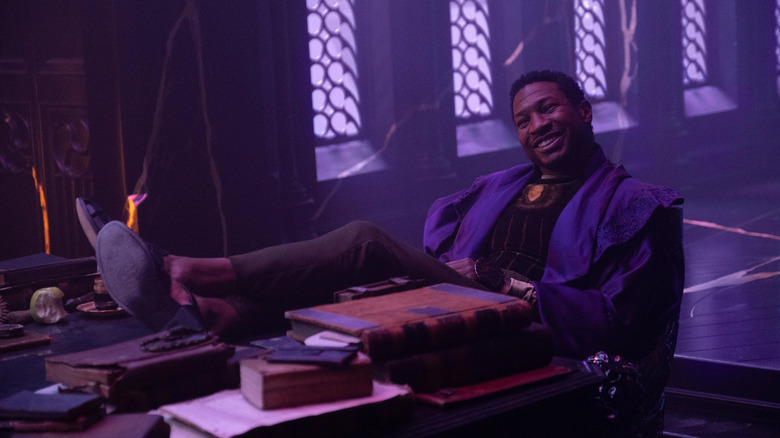 Marvel Studios
Jeff Loveness is the man tasked with writing "Avengers: The Kang Dynasty," which will help close out Phase 6 of the MCU. No pressure. As reported by Murphy's Multiverse, Loveness recently appeared as a guest during Grand Canyon University's Inside Entertainment panel. During the panel, Loveness revealed that he would begin writing the script in two weeks. That was on September 16, so we're about a week away from him getting pen to paper, which means the next "Avengers" film will officially be underway very soon.
Marvel won a couple Toy of the Year awards
Lastly, the Toy of the Year awards recently took place (yes, that's a thing) and Marvel came away with two of the ceremony's big prizes. First up, the "I Am Groot" LEGO set took home Construction Toy of the Year, while Doll of the Year went to the recently released "Black Panther: Wakanda Forever" Collectible dolls. Pretty interesting that some dolls for a movie that isn't even out yet managed to win the top prize in that particular category.