Will There Be A Ms. Marvel Season 2? Here's What We Know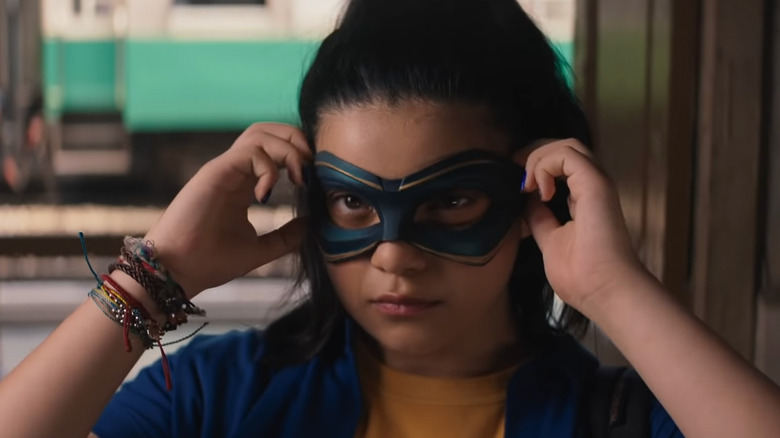 Marvel Studios
The longevity of a Marvel Cinematic Universe Disney+ series is not always guaranteed. Of course, there are some exceptions — like "Loki" and "What If...", which have both been confirmed for another season — but for the most part, each series so far has been a one-and-done spin-off for Marvel's lesser-represented characters. It's also been a great way to introduce some heroes, like the new Hawkeye or Sam Wilson's Captain America, and build them up to take the spotlight in a future film. A few Marvel series have even helped set up a possible Young Avengers team-up down the line.
But what about Marvel's most recent project, "Ms. Marvel"? The new series follows Iman Vellani as Kamala Khan, an Avengers fangirl who finds herself suddenly thrust into the world of heroes, villains, and all the intrigue that comes with it. On paper, Kamala's journey to become the titular hero has been billed as a limited series, but her journey will continue later in 2022, as Vellani is slated to play a big role in the forthcoming "Captain Marvel" sequel, "The Marvels." But does that mean this series is simply a platform to launch Ms. Marvel into the larger cinematic universe, or is there potential for another solo adventure on Disney+?
The cast and crew of Ms. Marvel are definitely interested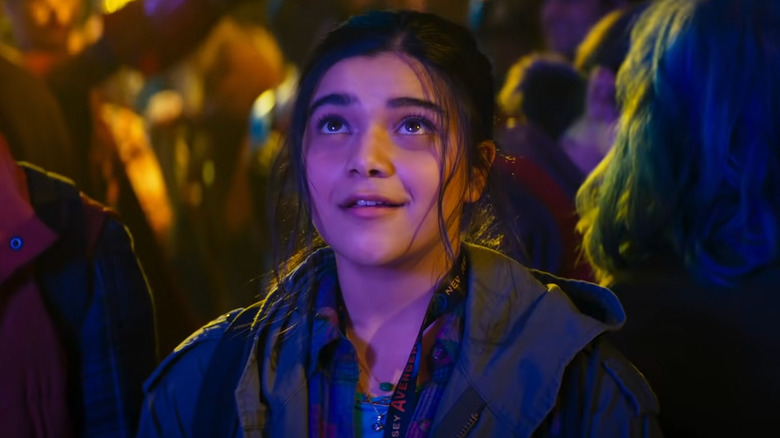 Marvel Studios
Seeing that "Ms. Marvel" has only just premiered, there's not a lot of news about the hero's journey continuing after this initial season. Still, that didn't stop Sana Amanat (the co-creator of Kamala Khan in the comics, and a writer for "Ms. Marvel) from telling ScreenRant about her hopes for more seasons:
"I hope there are. I mean, it is laid out as a limited series for her to go off and do other things. It certainly establishes her [as a] hero. She will be going into Marvels next, so that's kind of there. I hope we get a Season 2 is all I'm going to say! I hope we're a part of that."
Things are obviously still up in the air, but even series star Iman Vellani is keen for another solo adventure down the line — if only for the chance to lobby for an "Inhumans" easter egg or two. The actor revealed to CinemaBlend that she'd fought hard to bring Lockjaw (a sentient, Inhuman dog that serves as a guardian to Kamala in the comics) into "Ms. Marvel" in some capacity. Though her efforts ultimately failed, Vellani would still "love" to bring the character into the MCU very soon — maybe even in "Ms. Marvel" season 2. "If there is a season 2," Vellani added.
Vellani also said as much to The Wrap at the "Ms. Marvel" premiere. It's possible that conversations surrounding a second season have already begun ... but it could also just be wishful thinking on the actor's part. With "The Marvels" fast approaching (it's slated for a November 2022 release), we won't have to wait that long to see Kamala Khan again either way.
Never meet your heroes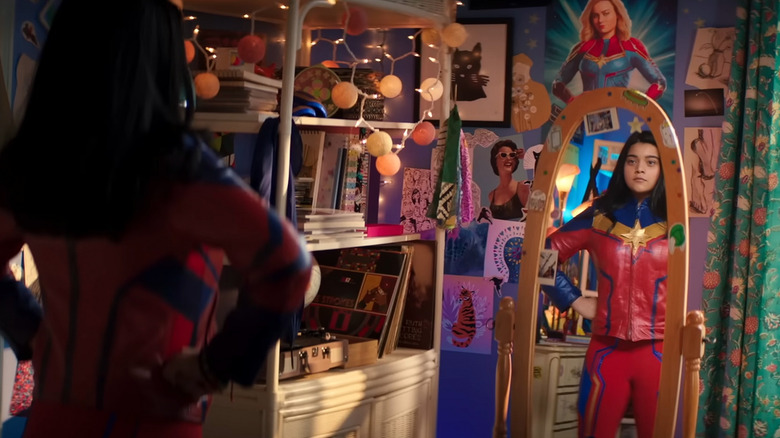 Marvel Studios
Much of the buzz surrounding the "Captain Marvel" sequel, "The Marvels," has to do with the heroes that Brie Larson's Carol Danvers will be sharing the spotlight with this time around. Not only is Kamala Khan set to appear in the new movie, but so is Monica Rambeau (Teyonah Parris), who we last saw in the Disney+ series "WandaVision." This trio is a total match made in heaven, and though Zawe Ashton is joining the fray as the film's main antagonist, there's sure to be plenty of conflict between these three heroes alone.
"The Marvels" will hopefully tackle Kamala's relationship to Carol Danvers head-on, as opposed to the series' tepid view on hero worship so far. "Ms. Marvel" has done an amazing job of spotlighting the merits of fandom in a lot of ways, but its pitfalls — namely the vitriol, racism and misogyny that permeates so many fandoms — haven't really been addressed just yet. More than that, Kamala's blind admiration for superpowered individuals (which obviously caused massive problems in the first episode) has yet to yield any real consequences. Kamala definitely has a hard lesson coming in future episodes, so it'd be great so see that carry over into "The Marvels."
For now, no second season has been announced for "Ms. Marvel," but both cast and crew are keen on continuing Kamala's adventures on the small screen if possible. We may be privy to some new info by the time Kamala embarks on her adventure with the other Marvels in November, but at least we've got a whole season of "Ms. Marvel" to look forward to until then.
"Ms. Marvel" airs Wednesdays on Disney+.