Ben Kingsley To Return As Trevor Slattery In Marvel's Wonder Man Disney+ Series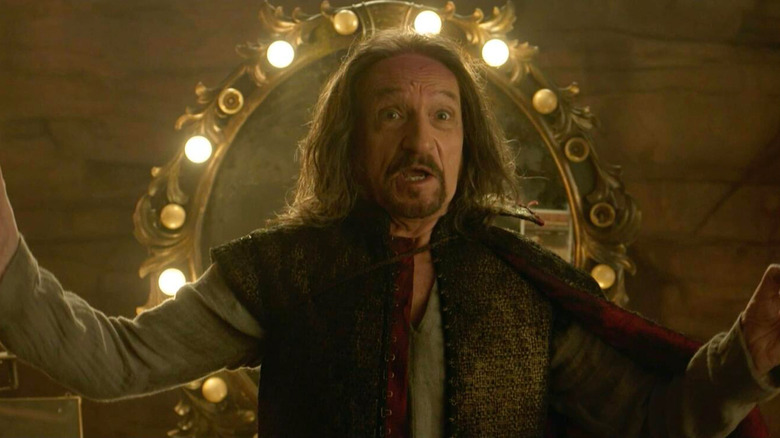 Marvel Studios
Back in June of 2022, we learned that a new live-action series about Marvel's Wonder Man was in development over at Disney+. "Shang-Chi and the Legend of the Ten Rings" director Destin Daniel Cretton is set to executive produce and possibly direct "an episode or more," with Andrew Guest as head writer.
The upcoming Wonder Man series has another connection to "Shang-Chi" though, in the form of Ben Kingsley ("Gandhi," "Sexy Beast"), according to Variety. He'll reprise the role of Trevor Slattery, who appeared in "Shang-Chi." Slattery is a failed actor who posed as the terrorist The Mandarin in "Iron Man 3," though he is unmasked at the end. In the Marvel short "All Hail the King," he's rescued from prison by a minion of the real Mandarin, who we later learn is Shang-Chi's father Xu Wenwu. In "Shang-Chi," Slattery helps the heroes escape from Wenwu, and gets them to Ta-Loh, with the help of one of the land's fuzzy hundun denizens, Morris. 
It's reported that Slattery will play a major role in the "Wonder Man" series, though there are no other details at the moment.
Who is Wonder Man?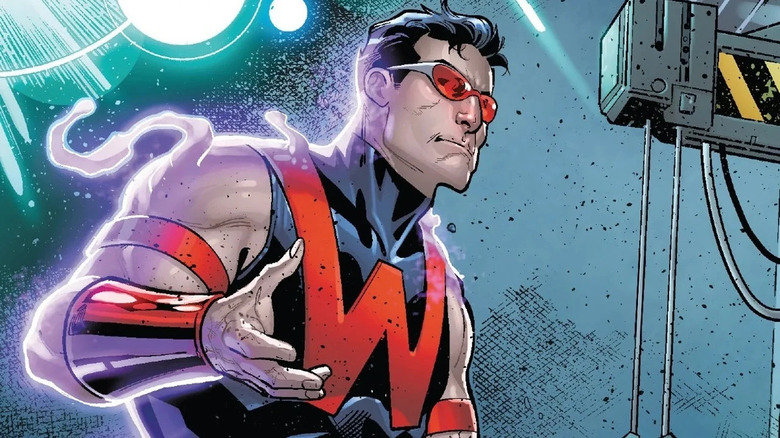 Marvel Comics
If you aren't familiar with the character Wonder Man — and he's lesser known, so there's a good chance you aren't — he was created in 1964 by Stan Lee and Jack Kirby. He started off as a villain, but in later decades he was a founding member of the West Coast Avengers.
Wonder Man, aka Simon Williams, is the son of a wealthy industrialist whose company loses a lot of money to Stark Industries. Baron Zemo offers him a chance to become a super-powered human, and he takes it. He's also a celebrity actor and a stunt man, and in the comics, has a sort of Hollywood hotshot swagger. Wonder Man's acting alter-ego Simon Williams appeared on movie posters in "Guardians of the Galaxy Vol. 2" in the form of actor Nathan Fillion, who also voiced the role in the "M.O.D.O.K." animated series.
Marvel and Kingsley's reps haven't commented on the casting yet, though considering Wonder Man's connections to Hollywood, it would certainly be a good fit. It's also been speculated that "Wonder Man," or whatever the title ends up being, will be a satire on Hollywood.
We don't know yet who will play Wonder Man, but many fans are rooting for Fillion, who can make even the smarmiest of celebrity actor/superheroes seem charming instead of slap-worthy. We'll keep you updated as news breaks.