Steven Levitan Would Need A 'Compelling Creative Reason' To Make A Modern Family Revival [Exclusive]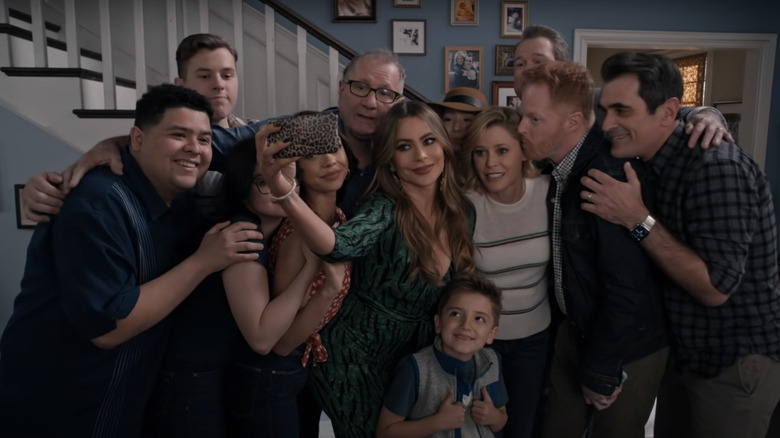 20th Television
"Modern Family" is a solid comfort show. It's got heartfelt moments, cheesy jokes, low stakes, and a slew of loveable characters. Sure, a few of the family members can be annoying at times (looking at you, pretentious adult Manny), but they have enough redeeming scenes that it's tempting to stick with them even when they're being annoying — just like family. And considering the episodes' relatively short length, nothing can ever go too wrong. It's a great escape, especially when the world gets a little too stressful — who doesn't love to see a big, happy, close-knit family?
With such a strong formula and a charismatic cast, it's no wonder that "Modern Family" did so well. Sure, the award-winning earlier seasons set a high standard that later episodes struggled to live up to, but things never felt like they were dragging on. All in all, "Modern Family" handled its eleven-season run pretty well. Luckily for fans, the episodes have pretty good replay value, too — something that's useful in any comfort show, but especially one that has been laid to rest.
'It doesn't seem like something that I would choose to jump into'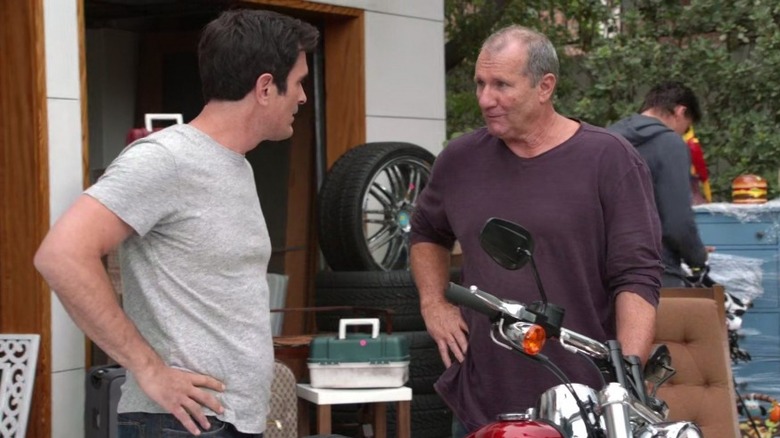 20th Television
While sitcom revivals have been all the rage over the past few years, "Modern Family" producer Steven Levitan has (wisely) decided that the show is better left undisturbed, at least for now — he may have had a fun time on set, but the title of his latest show, "Reboot" is far from a clue about the beloved sitcom's future. In an exclusive interview with /Film, Levitan shared his feelings about "Modern Family":
"I loved that cast with all my heart, and everybody who worked on that show, but I look at it as a completed work. It's of its time, and I'm not looking to revisit that. And if down the line, there becomes a compelling creative reason to do so, I could revisit it at that time."
Given the fact that the show's finale gave its characters satisfying endings, it's understandable that Levitan would be hesitant to tamper. "Modern Family" closed on a happy note, but stories necessitate conflict. A full-on reboot would shatter the perfect snapshot that the sitcom closed with. And really, isn't that snapshot part of what makes fiction so magical?
Never say never (to a spin-off)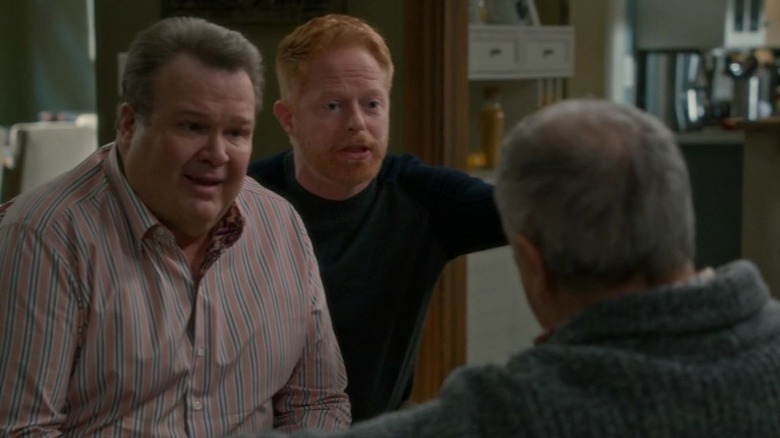 20th Television
It may take some time for a full-on "Modern Family" reboot to materialize (if it even happens), but a potential spin-off is closer to fruition. Eager fans have probably picked up on talks of a spin-off about Mitch (Jesse Tyler Ferguson), Cam (Eric Stonestreet), Lily (Aubrey Frances Anderson-Emmons), and the couple's new son. Unfortunately, though, that project isn't a done deal. Although a pilot script was written, Hulu opted not to produce the show. And while another company could always pick up the spin-off, there's no guarantee that the concept is going anywhere.
This latest series isn't the first time that a potential "Modern Family" spin-off has gone awry. In 2013, there were talks of a spin-off about Gil Thorpe (Rob Riggle) and Phil Dunphy (Ty Burrell)'s abrasive nemesis. Fortunately, the show never panned out — Gil might be the type of side character you love to hate, but as a full-on main character, I think it's safe to say I'd hate to hate him. Sometimes, less is more — whether you're dealing with an infuriating character or a beloved show.