Hulu's Reboot: Release Date, Trailer, And More For Keegan-Michael Key's Sitcom Satire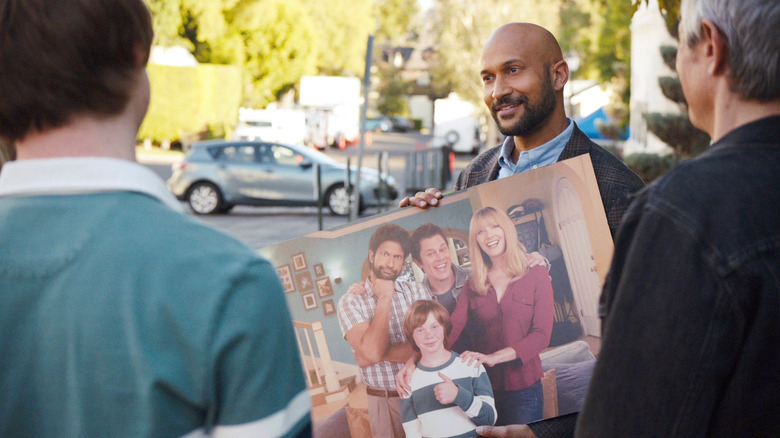 Hulu
(Welcome to ...And More, our no-frills, zero B.S. guide to when and where you can watch upcoming movies and shows, and everything else you could possibly stand to know.)
Do you have a disdain for reboots of old sitcoms? Do you love it when a dated comedy series is retooled to be appropriate for modern audiences? Well, in either case, I suppose there is an upcoming show made just for you.
Hailing from Hulu, "Reboot" follows a dysfunctional cast that must deal with the fact that their early 2000s family sitcom "Step Right Up" is being rebooted for a new generation. Keegan-Michael Key headlines the series alongside Judy Greer, playing a former couple that reluctantly reunites to bring their old show back on the air (streaming in this case). And in a suitably meta twist, the fictional sitcom in question is being spearheaded by Hulu.
The official trailer teases a full-on satire of the entertainment industry that comments on streaming services and their undying need to reboot outdated television. Time will tell if "Reboot" will live up to its lofty ambitions, but at least it seems the stacked ensemble cast is having a blast.
Reboot release date and where to watch it
As the trailer reveals, the first three episodes of "Reboot" will be released on September 20. The next five episodes will then release on a weekly basis on Hulu, much like the fictional sitcom it's about. 
Reboot cast and crew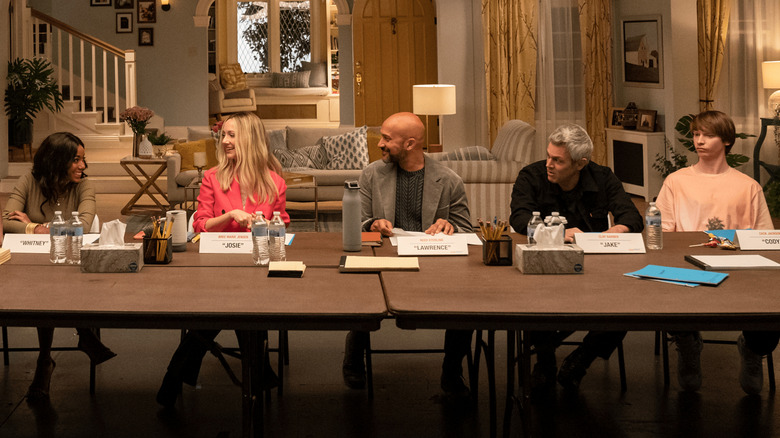 Hulu
An all-star cast leads "Reboot," including Keegan-Michael Key as Reed Sterling, Johnny Knoxville as Clay Barber, Judy Greer as Bree Marie Larson, Rachel Bloom as Hannah, Calum Worthy as Zack, Paul Reiser as Gordon, and Krista Marie Yu as Elaine. They play a combination of actors, producers, and writers that are forced to work together through complicated relationships and generational differences.
Behind the scenes, "Reboot" also boasts veteran talent. Steven Levitan created the series and executive produces alongside Danielle Stokdyk and Jeff Morton. Levitan, no stranger to the sitcom world, co-created "Modern Family" before pitching the Hulu series. Levitan and John Enbom ("iZombie") wrote the pilot script.
On paper, everything checks out about "Reboot." With a great ensemble cast and writing crew, it seems the series is ripe to be another smash-hit for Hulu. Let's just hope the show does not fall into the very clichés it's actively making fun of.