What Key And Peele Brought To Their Stop-Motion Characters In Wendell And Wild [Set Visit]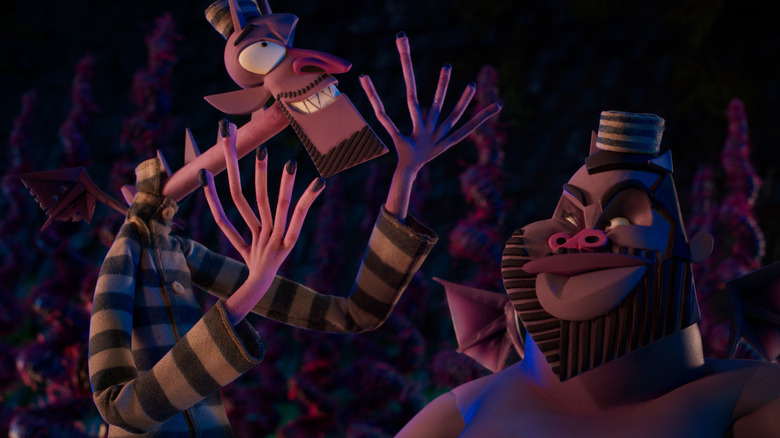 Netflix
There are filmmaking pairings that just make sense: DiCaprio and Scorsese, Hitchcock and Stewart, Lynch and Dern. And now, there's one that we never saw coming, but now feels like the work of fate itself: Henry Selick teaming up with Keegan-Michael Key and Jordan Peele.
Selick is a master of funny nightmares. He's made a career out of traumatizing generations while also delivering delightfully weird and funny experiences we continue to cherish. From the musical extravaganza of "Nightmare Before Christmas" to the heartwarming/terrifying story of family in "Coraline," he moves us as much as he terrifies us.
And just like Selick balances horror and comedy, the genius duo of Keegan-Michael Key and Jordan Peele know how to successfully marry comedy and genre without either losing its effectiveness. Many of the best sketches from "Key & Peele" used genre dissection to tell hilarious jokes, and I do not have to tell you about how Peele has continued that trend to build a successful filmmaking career and become one of the most exciting and unique horror voices around.
This is why Selick and Peele co-writing "Wendell & Wild," and having Key and Peele star in the stop-motion film, is so exciting. Add in the fact that the duo improves any animated project they lend their voices to — from "Toy Story 4"  to "Storks" to "Rick and Morty" — and you'll understand why this is one of our most anticipated movies of the year
Making the characters their own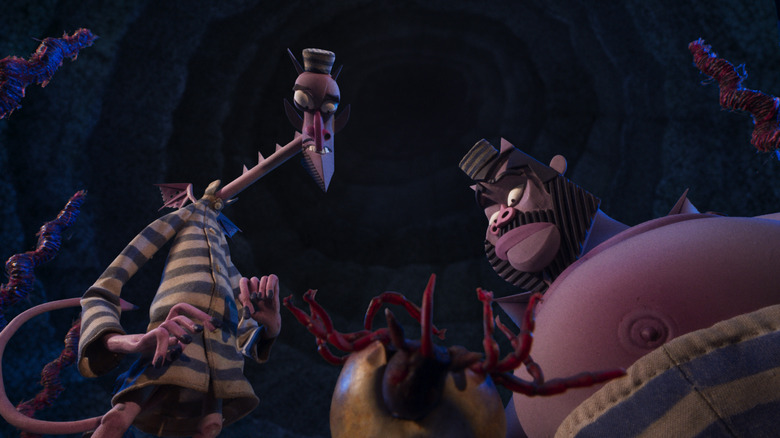 Netflix
When /Film's own Jacob Hall visited the set of "Wendell & Wild" in Portland, Oregon earlier this year alongside other journalists, Selick talked about his collaboration with Key and Peele. Though the duo is only lending their voices and not their physical comedy to the roles, they still infused the film with their own unique brand of comedy.
"I'd say it's more about the rhythms of their speaking," Selick said when asked if Key and Peele's physicality made it to the stop-motion performances. "We did videotape them and check them out. But we didn't have boom mics. They weren't traveling around doing full-blown performances. Mainly hand gestures and things. And so it's just more how much they do with their voices [...] We should just put up the outtakes because they were brilliant at riffing on so many things."
Key and Peele play the titular Wendell and Wild, two demon brothers imprisoned after their latest scheme, who enlist a 13-year-old girl to summon them to the land of the living and get into all sorts of trouble. As Selick tells it, there was no improvisation per se, but you still feel the two actors doing their own spin on the dialogue:
"It was just so magical. We have some improv here and there. No complete riffs. More like a better way to say something, or adding something that wasn't the script that just suddenly makes it all funnier. But there's a lot. If you close your eyes and just heard the voices, you get really inspired."
So while we probably shouldn't expect Wendell and Wild to suddenly start running around the place like the two movie-loving valets from "Key and Peele," we can rest asured the characters will still be uniquely and unequivocally Key and Peele.
"Wendell and Wild" hits Netflix on October 28, 2022.