Superhero Bits: A Mystery Marvel Movie Gets Delayed, Doom Patrol Season 4 Details & More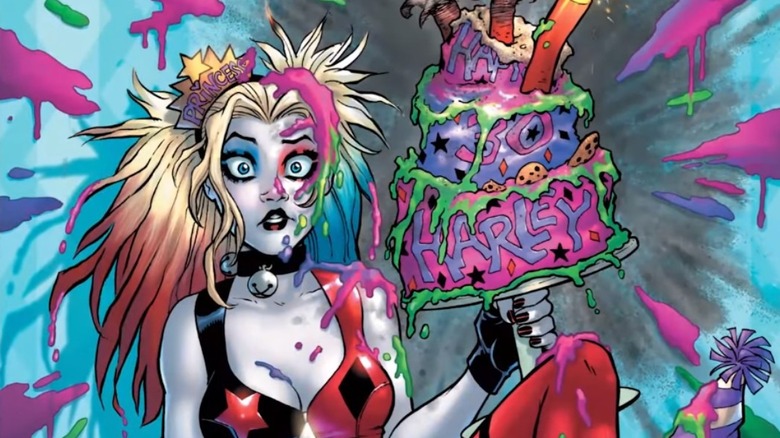 DC Comics
(Superhero Bits is a collection of stories, updates, and videos about anything and everything inspired by the comics of Marvel, DC, and more. For comic book movies, TV shows, merchandise, events, and whatever catches our eye, this is the place to find anything that falls through the cracks.)
In this edition of Superhero Bits:
A mystery Marvel movie has been delayed.
"Doom Patrol" season 4 gets a synopsis.
"Doctor Strange 2" concept art from before Sam Raimi took over.
DC celebrates 30 years of Harley Quinn.
Deadly Neighborhood Spider-Man swinging into town this Halloween season
You've seen Spider-Man at his most amazing, and his most spectacular, but what about his most deadly? That's precisely what Marvel Comics aims to show us with "Deadly Neighborhood Spider-Man," which hits shelves on October 19. So, what can we expect from this new deadly take on Spidey? Per Marvel:
In Taboo, B. Earl, and Juan Ferreyra's DEADLY NEIGHBORHOOD SPIDER-MAN, Peter will find himself at the intersection of dreams and reality, as well as science and magic. As he struggles to find the distinction between what is real and what isn't, this revolutionary dark take on the Web-Slinger will pit him against a familiar demon – one known to X-Men fans, in particular.
Be on the lookout for "Deadly Neighborhood Spider-Man" #1 next month and check out the preview art for yourself above.
Stargirl season 3: 'The Evidence' promo
Here is the official promo for the fourth episode of the third season of "Stargirl" on The CW:
After one of Sylvester's (Joel McHale) plans results in an unexpected outcome, Pat (Luke Wilson) calls upon an old friend for help. Meanwhile, Beth (Anjelika Washington) uncovers a new suspect in their murder investigation, and Courtney (Brec Bassinger) reaches out to Cameron (Hunter Sansone).
Walter Carlos Garcia directed the episode, which was written by Paula Sevenbergen.
Ghost Rider Engine of Vengeance from Hasbro
The folks at Hasbro have unveiled a rather impressive new Ghost Rider collectible in the form of the Engine of Vengeance. The proposed addition to the Marvel Legends lineup brings the vehicle to life and has premium detailing, finish, functionality, in addition to coming with 11 translucent Hellfire Accessories designed to transform the vehicle. The collectible will need at least 9,000 backers to actually get made and, should that happen, it will retail for $349.99. Those interested in backing the Engine of Vengeance can do so by clicking here.
Are the MCU's Thunderbolts going to be villains? It's complicated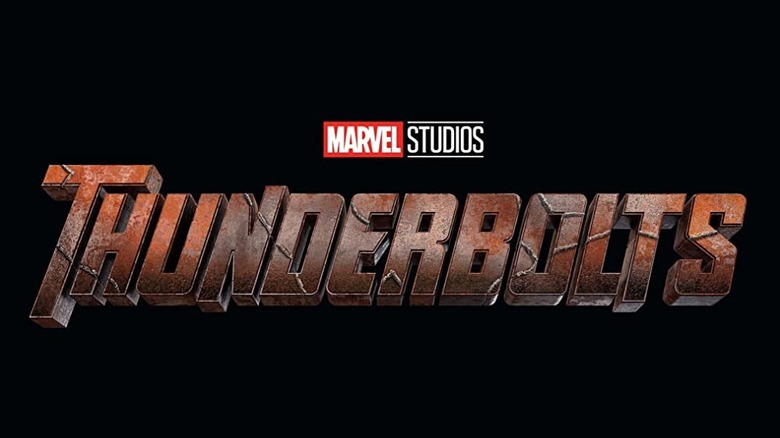 Marvel Studios
Marvel's "Thunderbolts" movie is set to be the big finisher to the upcoming Phase Five, with the lineup of characters revealed last weekend at Disney's D23 Expo. Amongst the cast members will be Sebastian Stan, once again reprising his role as Bucky Barnes, aka the Winter Soldier. During an interview with Extra, he was asked whether or not the team will be considered villains or heroes. Stan's answer makes it clear this is kind of a gray area.
"Well again, maybe that's what the movie is going to answer, right? It's always interesting when you as an audience member have to maybe decide whether we are villains or heroes. But I think that's what compelling about the movie: it's very unconventional like that. So it starts out a little bit like 'Who's really the protagonist or antagonist,' I guess."
Not to make this too reductive, but the "Thunderbolts" are not at all dissimilar to DC's "Suicide Squad," with a team of bad buys doing some good (?) deeds for the government. So Stan's take on the perspective of it all kind of makes sense.
Don't expect a Moon Knight and Werewolf by Night crossover anytime soon
Werewolf by Night and Moon Knight may have a history in the pages of Marvel Comics, but that history isn't going to play out on screen anytime soon. This, according to "Werewolf by Night" director Michael Giacchino, who revealed as much in the above interview with Entertainment Tonight. "Moon Knight first appeared in 'Werewolf by Night' in the comics years ago. That's what everyone is thinking. Yeah, there's no immediate plans for anything like that," Giacchino said. And, to be fair, at this point we don't even know if "Moon Knight" season 2 is going to happen, so it's reasonable to assume Marvel Studios isn't getting too ahead of itself in planning crossovers.
Charlie Cox wants more courtroom stuff in Daredevil: Born Again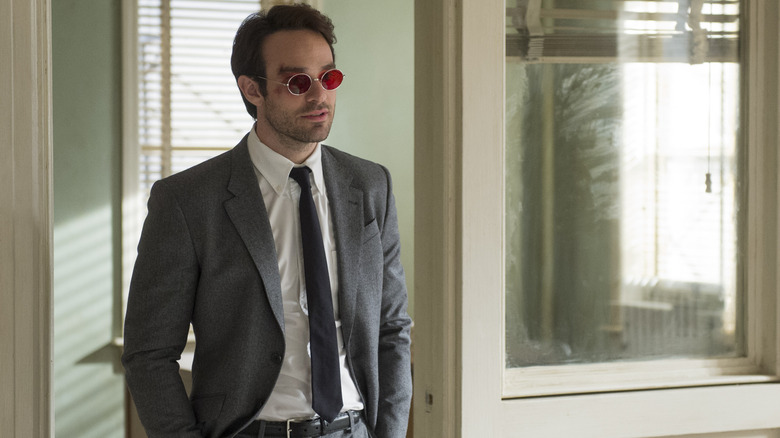 Marvel Studios
"Daredevil: Born Again" is shaping up to be one of the most exciting projects on the MCU's upcoming slate, with the 18-episode series bringing back Charlie Cox as Daredevil for a super-sized return. So, what does Cox want to see in those many episodes? Speaking with The Hollywood Reporter, the actor explained that he's keen to see more with Matt Murdock in the courtroom.
"What I hope that does is give us longer to really live in the characters and to spend more time in Matt Murdock's world as a lawyer and still have all the cool Daredevil superhero stuff, but to really live in his world and ground the show in the day-to-day life of someone who's a lawyer, I think could be really interesting."
"Daredevil: Born Again" will be filming next year and is set for a Spring 2024 premiere.
Is another animated series set in the MCU on the way?
Recently, Brian Kesinger shared the above post on Instagram, which was worth raising an eyebrow over. The filmmaker said in his caption that he "will be directing a new animated series at Marvel Studios" and that "the project hasn't been announced but I can say it's VERY cool." Now that is intriguing! We know that "What If...?" has lots more to come, "Marvel Zombies," and "X-Men '97" are on the way, not to mention "Spider-Man: Freshman Year" as well as "Moon Girl and Devil Dinosaur." So we have yet another MCU-set series on the way, perhaps? Unfortunately, we have so little to go on that speculation would be reckless at best, but feel free to speculate anyway amongst yourselves.
Doom Patrol season 4 gets a synopsis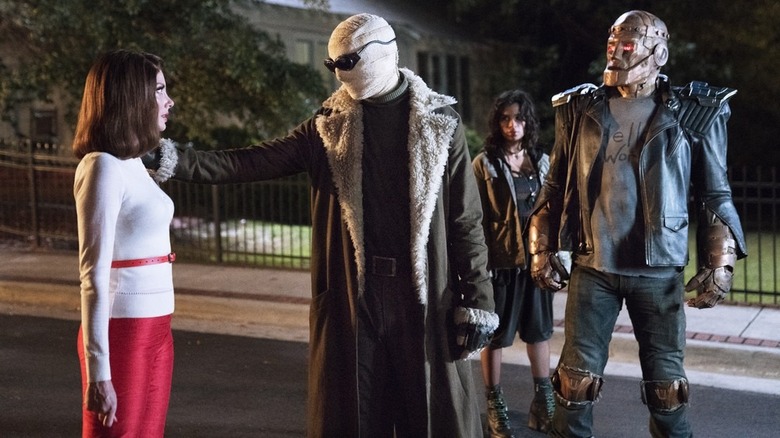 HBO Max
Warner Bros. and DC are bringing "Doom Patrol" to New York Comic Con next month, but we've got a little something to help tide us over until then. The first official synopsis for the upcoming fourth season has been revealed via the NYCC programming schedule ahead of its debut on HBO Max. So, what will the gang be contending with upon their return to HBO Max? The synopsis reads:
In the upcoming fourth season, the team unexpectedly travels to the future to find an unwelcome surprise. Faced with their imminent demise, the Doom Patrol must decide once and for all which is more important: their own happiness or the fate of the world?
"Doom Patrol" season 4 does not yet have a release date but is expected to arrive later this year.
Check out this very early Doctor Strange 2 concept art
Artist Darrell Warner recently shared the above concept art for "Doctor Strange 2," which ultimately became "Doctor Strange in the Multiverse of Madness" under director Sam Raimi. But this was done in the early days when Scott Derrickson was still on board to direct, and it reveals another variant of Strange within the multiverse, dubbed Marvellous Melvyn. This looks like it would have been more of a street magician incarnation of the sorcerer elsewhere in the Marvel multiverse, but the idea was abandoned when Raimi took things in a different direction. Hard not to wonder what might have been if Derrickson had seen his version through to the end.
A mystery Marvel movie has been delayed by seven months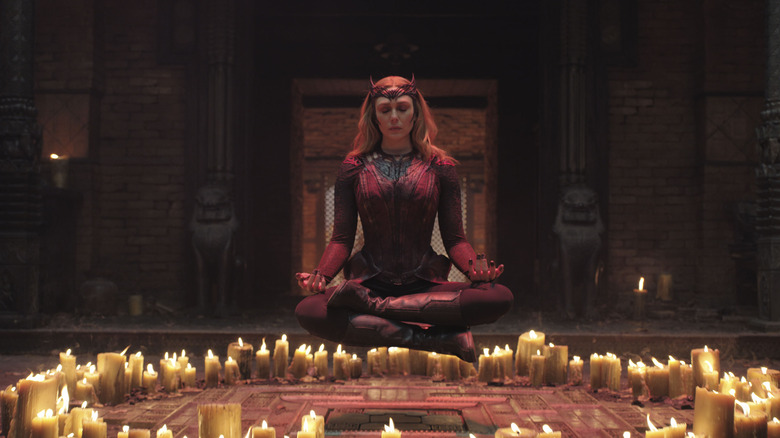 Marvel Studios
Disney recently did some shuffling around with the ol' release date calendar, including removing "Star Wars: Rogue Squadron" from its schedule entirely, and the Marvel Cinematic Universe was impacted by the shuffle as well. As reported by Variety, a currently untitled Marvel movie had been scheduled to arrive on February 16, 2024, but has now been pushed to September 6, 2024. That means, whatever the Phase Five film is, it will now arrive a full seven months later. 
That early September Labor Day weekend frame is where "Shang-Chi and the Legend of the Ten Rings" experienced record-breaking success, so the move does make sense on paper. As for what the movie is? Place your bets, please.
The Harley Quinn 30th Anniversary Special is out now, here's a trailer
Lastly, DC has released a new trailer for the "Harley Quinn 30th Anniversary Special," an oversized comic that is celebrating Harleen Quinzel for her 30th birthday. The fan-favorite character originally debuted in 1992 on "Batman: The Animated Series" and has since become a true mainstay of just about every corner of the DC universe. This book is a true celebration of Harley with tons of A-list creatives lending their talents. The synopsis for the book reads as follows:
You are cordially invited to an oversize extravaganza celebrating the Clown Princess of Crime's 30th birthday in this fantabulous special! That's right-Harley Quinn turns 30 in absolute style and has invited a squad of her old creative pals to join her with a killer lineup of amazing stories! And the reviews are in-it's guaranteed AWESOME
The "Harley Quinn 30th Anniversary Special" is available now.