What If Season 2 Will Adapt 1602, Season 3 Already Confirmed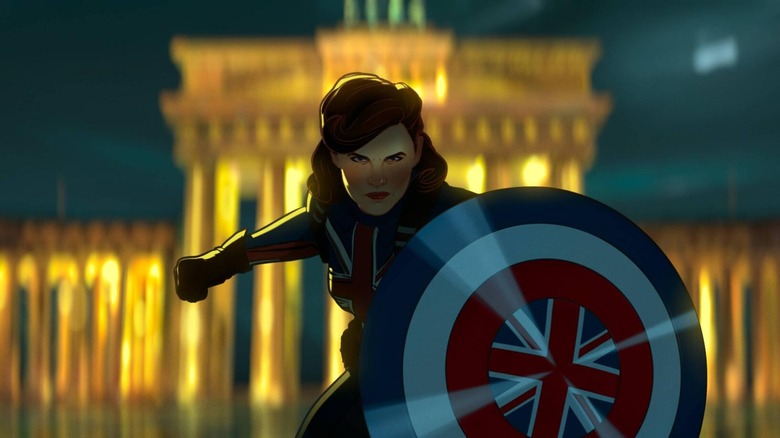 marvel
San Diego Comic-Con unleashed the first footage, and news, about "What If...?" season 2. The animated Disney+ series presents alternate universes (or multiverses, if you will) that present familiar MCU characters in different worlds and settings. It's an idea that dates back to the comics themselves — I remember as a kid I had a comic called "What if The Punisher Killed Spider-Man?", and it was dark and violent and everything my little boy heart wanted at the time. 
/Film was on the ground at SDCC and caught the first footage of the new series, as well as some news regarding what to expect when the multiverse cartoon arrives sometime in the future. 
1602 and More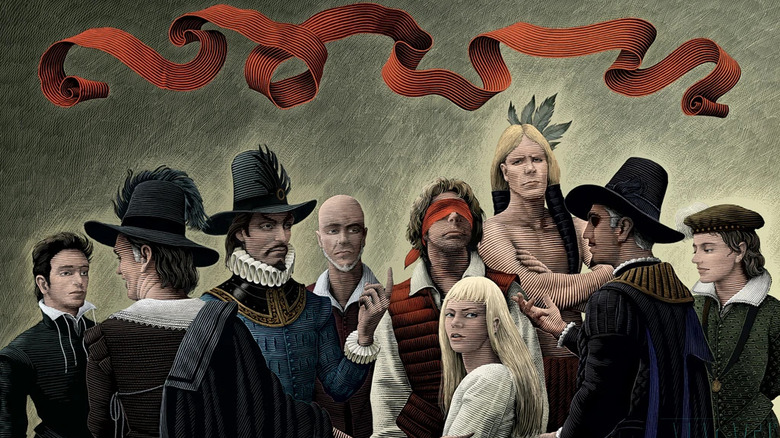 Marvel
The "What If...?" season 2 footage included quick glimpses of things to come. There were scenes of Captain Carter, Iron Steve, and Black Widow walking in a "Stepford Wives"-like town, complete with robot people. But wait, there's more! Hela was glimpsed with lightning flashing! A young Peter Quill was seen with Ego! A giant Iron Man (the Hulkbuster, perhaps?) smashed through a wall. A more regular Iron Man ended up in a galactic portal. 
Footage also appeared to include a take on "Planet Hulk." Then there were glimpses of the Red Guardian, Shang-Chi, Thanos, Odin, and, of course, T'Challa, aka Black Panther. Perhaps the most exciting bit of info was the reveal that season 2 would also adapt the comic "1602." The eight-issue comic book limited series published in 2003 came from writer Neil Gaiman, and was penciled by Andy Kubert, and digitally painted by Richard Isanove, with Scott McKowen illustrating the covers. In the comic, familiar Marvel characters exist in the Elizabethan era. Here's the synopsis: 
Hark, True Believers, and join us in discovering a New World. It is the year of our Lord 1602; in the Kingdom of England, under the reign of her Majesty Queen Elizabeth I, strange beings with incredible power have emerged. These creatures are "witchbreeds", to be feared and reviled by society. Awaken thine senses, and embrace the re-imagined history of Marvel's lionhearted heroes.
Season 3 confirmed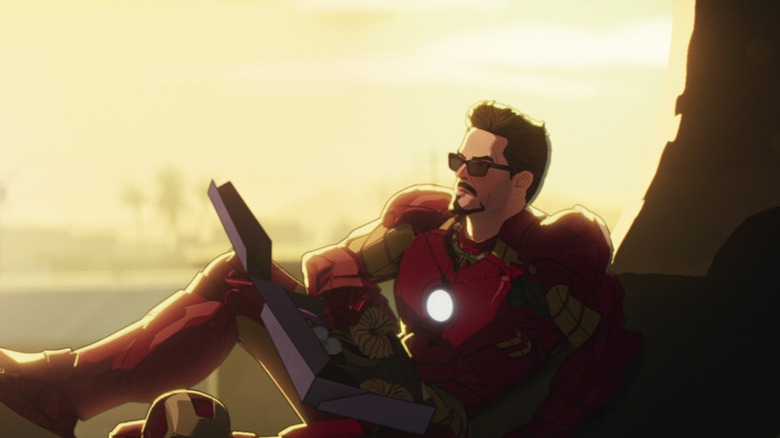 Marvel
In addition to all of this came the news that Disney has already gone ahead and given "What If...?" a third season order. There's no info on when we'll see that, which makes sense, since we still don't even know when the heck season 2 is coming out (well, we don't know a date, but we know it will arrive sometime in 2023). There was also talk in the past of a complete Marvel Zombies spin-off series, and while that doesn't have a release date, we do have this info: 
The animated series "Marvel Zombies" from Marvel Studios reimagines the Marvel Universe as a new generation of heroes battle against an ever-spreading zombie scourge. Directed by executive producer Bryan Andrews and written by executive producer Zeb Wells.
The first season of "What If...?" is now streaming on Disney+.