Why Daredevil: Born Again Will Be 'Season 1, Not Season 4,' According To Charlie Cox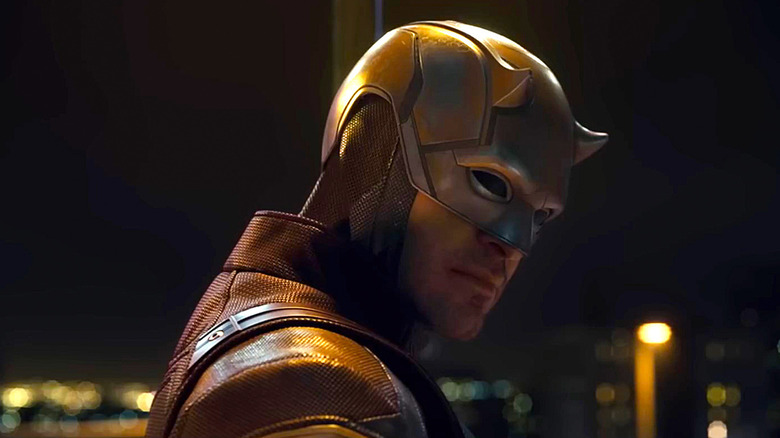 Marvel Studios
"Daredevil" fans breathed a collective sigh of relief when Marvel Studios announced that the hero would soon make his debut in Marvel's Cinematic Universe. In the world of the MCU, absolutely nothing is certain. That's probably why the forthcoming series "Daredevil: Born Again" feels almost too good to be true — especially after Netflix's Marvel shows were cancelled and phased off that platform.
But with so much secrecy surrounding the project, it leaves the door wide open for Marvel fans to do what they do best: speculate. Will "Born Again" take a literal approach to its new title, and reintroduce the "Daredevil" characters as different people in a different universe? Or will the series pick up where the third season of "Daredevil" left off, in a near-seamless transition that would also retroactively make "The Defenders Saga" canon in the MCU? Though "Daredevil" star Charlie Cox doesn't have all the answers, he does have a bit of knowledge to share with anxious fans.
'It is a new beginning'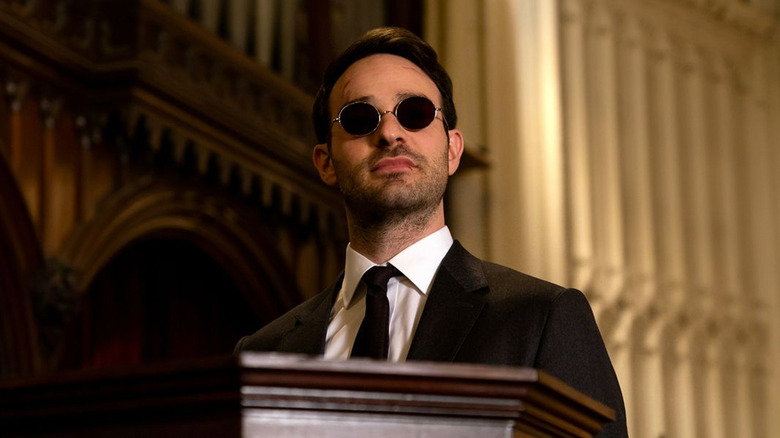 Netflix/Marvel Studios
"Daredevil: Born Again" is still in its early stages: The series won't begin filming until 2023, and Cox himself has yet to even see a script. But the actor spoke to Extra TV about his "feeling" concerning the revival, and whether or not the show will pick up where the last season of "Daredevil" left off:
"My feeling is, based on the title 'Born Again,' I think that the sense is it is a new beginning, it is going to be different, it is going to be totally different. It is going to be new stories, and new ideas."
Per a conversation that Cox had with Marvel Studios president Kevin Feige, "Born Again" is a series all on its own, rather than a fourth season for "Daredevil":
"It is a Season 1, it is not Season 4, so it is a whole new thing. Which I think is the way to go. If you are going to do it again, do it differently."
All-new, all-different Daredevil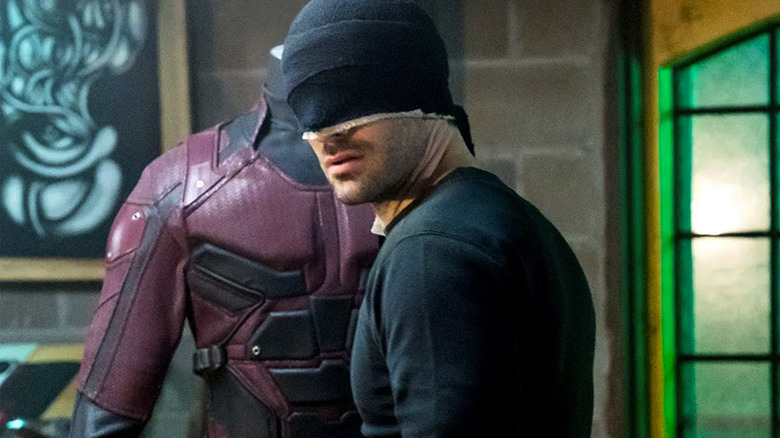 Netflix/Marvel Studios
"New stories" and "new ideas" don't necessarily sound like a bad thing. Rebooting Daredevil leaves room to tweak and reintroduce elements of the Netflix shows that didn't go down well with everyone. But there are still those who fear that the gritty, Catholic guilt-ridden context of "Daredevil" won't translate well to the quip-heavy world of the MCU. Marvel has yet to match the mature themes that made the Netflix shows so different, which raises a few concerns about Daredevil's MCU treatment. Cox himself is open to scaling the character back to fit a more PG-13 rating, but he doesn't see "Born Again" completely straying from the darker themes of the original series, either.
Speaking to Variety at Disney's D23 Expo, the actor argued that the series could very well take on a lighter tone here and there, as there is a precedent for it in the comics. "There's plenty of runs where there is levity," Cox explained. "There's lightheartedness. There is fun. I think with 18 episodes, you've got time to do a bit of both."
It's too soon to know what Marvel will do for sure with the character, but that also means fans don't have to freak out too hard just yet. Cox seems to understand the soul of Daredevil really well, so whatever the MCU aims to do with "Born Again," let's hope it will honor the source material and the Netflix series in equal measure.