Daredevil: Born Again Disney+ Series Will Bring Back Charlie Cox As The Man Without Fear [Comic-Con]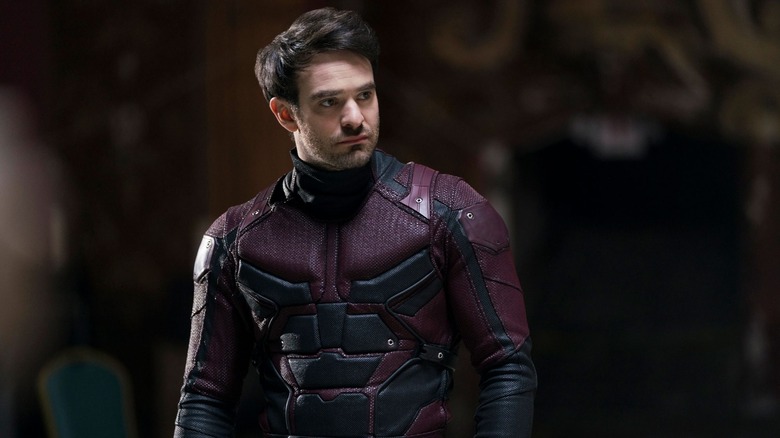 Marvel
It's happening and it's official! Daredevil is coming back and, this time, he's coming to the Marvel Cinematic Universe in proper fashion. During the massive Marvel Studios presentation at San Diego Comic-Con, Marvel Studios President Kevin Feige announced "Daredevil: Born Again." The series will be a whopping 18 episodes long and will help to round out Phase 5 of the MCU.
As expected, Charlie Cox will be the MCU's Man Without Fear, with Vincent D'Onofrio returning as Kingpin. For those who may not be familiar, that "Born Again" title is extremely special as it means they are going to be adapting the Marvel Comics storyline of the same name by Frank Miller. For some context, here's a synopsis for the comic.
The definitive Daredevil tale, by industry legends Frank Miller and David Mazzucchelli! Karen Page, Matt Murdock's former lover, has traded away the Man Without Fear's secret identity for a drug fix. Now, Daredevil must find strength as the Kingpin of Crime wastes no time taking him down as low as a human can get.
A long time coming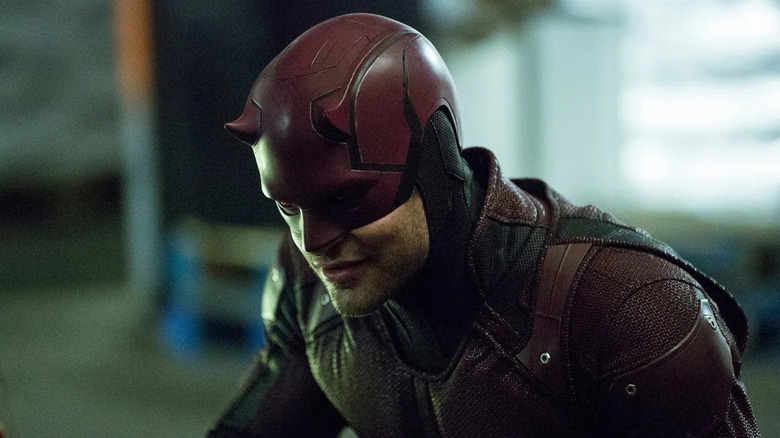 Marvel
While the Marvel Netflix shows proved to be a bit of a mixed bag overall, "Daredevil" was always viewed as a highlight. The notion of casting someone else as Matt Murdock or Kingpin would have been tough to imagine as those iterations of the characters instantly became beloved. Luckily, Marvel has made a sizable commitment to this particular version of the franchise. To that end, we even got a little glimpse at Cox in the most recent "She-Hulk" trailer, which also dropped at SDCC.
As for whether or not we're going to see more of either of these characters in the movies, that remains to be seen. But it's been made explicitly clear that they are in the MCU proper and there is no longer any ambiguity.
"Daredevil: Born Again" arrives on Disney+ in spring 2024.