Magic Mike's Last Dance Gets A Theatrical Release, Will Unzip In 2023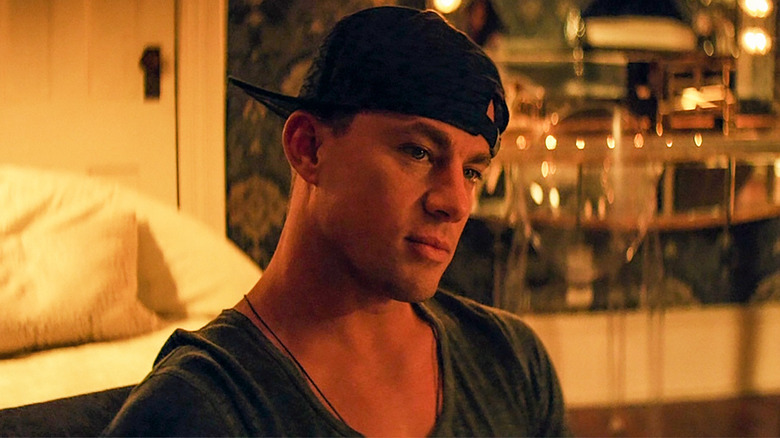 Warner Bros.
"Star Wars." "The Godfather." "Magic Mike." Soon, the sweet stripper series will join the greatest theatrical trilogies of all time when "Magic Mike's Last Dance" debuts in 2023. 
Fans of Steven Soderbergh's raunchy romp "Magic Mike" and its absolutely brilliant 2015 sequel, "Magic Mike XXL" will be pleased to learn that "Last Dance" is no longer set to be an HBO Max exclusive, but will instead make a nationwide theatrical debut this coming winter. Soderbergh said that he wanted "GuyMax" screenings where the guys were projected as big as possible, and it looks like that's going to be a dream at least partially come true. 
As someone who saw both of the previous entries in theaters, knowing that I'm going to get the chance to see the guys' last dance on the big screen is a hit of pure joy. After all, there are very few films that explore and celebrate the female gaze and male sexuality, so we deserve to see it as big and loud as possible! 
A movie made for a crowded theater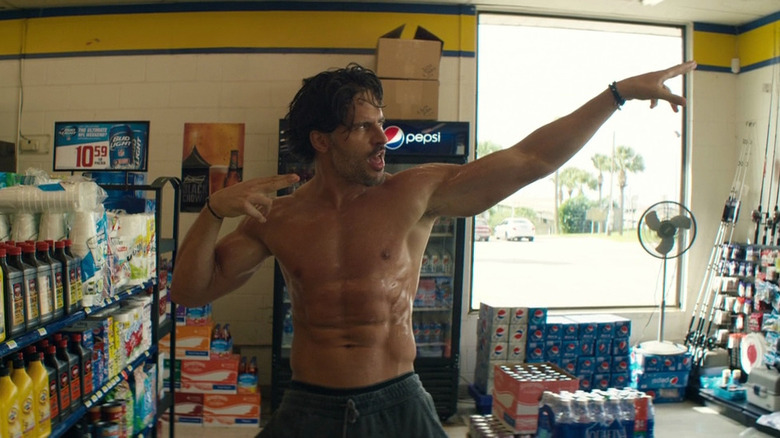 Warner Bros.
According to Deadline, "Magic Mike's Last Dance" will hit theaters on February 10. That's Super Bowl weekend, which means that anyone who loves both football and shirtless men dancing will have to figure out how to split their time. The date is supposedly set on Warner Bros. release calendar, which means it's as close to a sure thing as anything is in Warner Bros.-land these days. There haven't been many good things to come of the merger and the decisions of Discovery CEO David Zaslav, but at least he's sticking to his belief that movies deserve theatrical releases. (Now maybe release "Batgirl"!) 
While both of the previous "Magic Mike" films are still plenty enjoyable from the comfort of your couch, there's something special about seeing the cinematic spectacle in the theater. Not only do theaters have the kind of audiovisual equipment that only the filthy rich can afford, but there's the added joy of a crowd to share the movie with. Much like the crowds of women who hoot and holler at the strippers in the big dance sequences in the film, the theater turns into its own uproarious celebration of good raunchy fun. If you've never been in a theater full of women of all ages and heard them go wild when Joe Manganiello breaks out a bag of Cheetos while dancing to the Backstreet Boys, then you haven't really lived. 
"Magic Mike's Last Dance" will hip thrust its way into theaters on February 10, 2023.