Superhero Bits: A New Batman And Spawn Crossover, Joker 2 Adds A Cast Member & More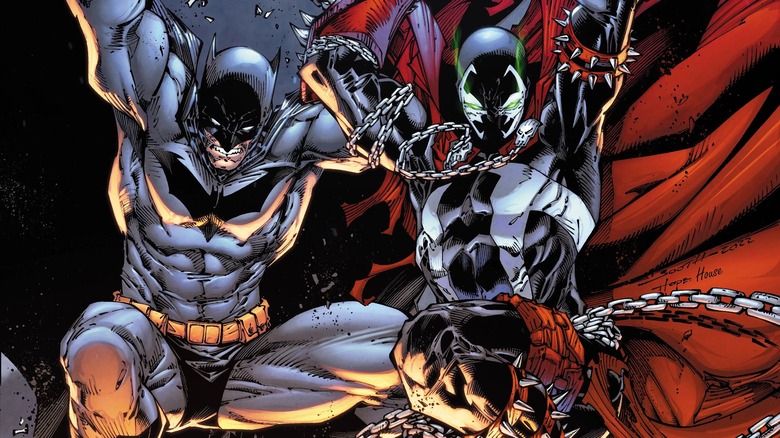 DC Comics
(Superhero Bits is a collection of stories, updates, and videos about anything and everything inspired by the comics of Marvel, DC, and more. For comic book movies, TV shows, merchandise, events, and whatever catches our eye, this is the place to find anything that falls through the cracks.)
In this edition of Superhero Bits:
Batman is going to fight Spawn in December.
Some great Marvel cosplay from D23.
"Joker: Folie a Deux" adds another cast member.
Image Comics continues to grow its "Radian Black" superhero universe.
Image Comics' superhero universe grows with new Radiant Black spin-off, Radiant Pink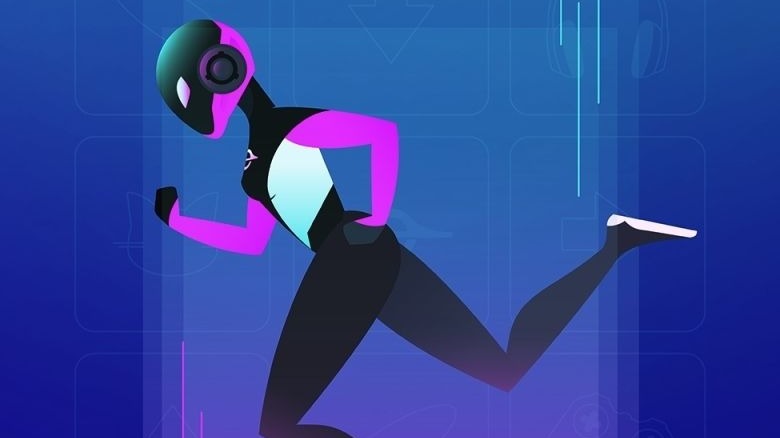 Image Comics
Image Comics has been slowly building its own superhero universe over the past year or so beginning with the excellent "Radiant Black." Dubbed the "Massive-Verse," the publisher has announced the latest entry in the expanding universe, "Radiant Pink." The five-issue miniseries launches in December and hails from Meghan Camarena ("Radiant Black"), Melissa Flores ("The Dead Lucky"), and artist Emma Kubert ("Inkblot"). 
So, what's the story? The book's synopsis reads as follows:
In "Radiant Pink," life is good for Eva. Ever since teleporting superhero Radiant Pink (her secret alter ego) started guesting on her streams, her view count has skyrocketed — and fame and fortune are surely close behind. But when a charity appearance is interrupted by a squad of mercenaries hunting for the Radiant that powers her, Eva will find herself very far out of her comfort zone."
Look for "Radiant Pink"#1 on shelves on December 7, 2022.
Watch the 60 Years of the Amazing Spider-Man panel from D23
Spider-Man is celebrating his 60th birthday this year, and amidst all of the big announcements at Disney's D23 Expo over the weekend, the celebration of that anniversary was lost in the shuffle a bit. But the entire panel featuring Executive Spider-Editor Nick Lowe and Editor in Chief C.B. Cebulski is now online for all to enjoy! 
For those who couldn't be on hand for the event, this brings at least a little taste of it home and is a great watch for Spidey fans in particular. Check out the full panel for yourself above.
Sam Rockwell seems open to returning as Justin Hammer in Marvel's Thunderbolts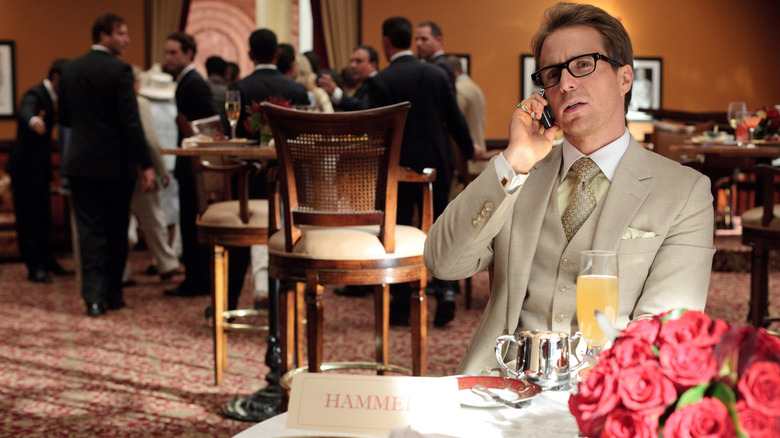 Marvel Studios
It has been well over a decade since Sam Rockwell graced us with his presence in the MCU as Justin Hammer, one of the main villains of "Iron Man 2." But the man isn't dead so he's bound to return eventually, right? Maybe in the upcoming "Thunderbolts" movie? The folks at The Playlist recently put that idea forth to Rockwell, who seemed open to it.
"Yeah, I would be into that. ['Thunderbolts'] sounds cool ... What villains would be in that?"
The outlet then relayed the relevant information to Rockwell, who added, "Yeah, yeah, that's fun." It certainly doesn't seem like something the actor is pursuing, but who knows? At least he's open to the idea. The ball is in your court, Mr. Feige.
Jack White responds to the Joker being named Jack White
The White Stripes and The Raconteurs frontman Jack White recently came to learn that DC Comics has revealed the Joker's actual name — Jack White! The musician decided to share his thoughts on the matter and had a pretty solid sense of humor about the whole thing, considering that he now shares a name with the most notorious psychopath in comic book history. You can check out White's good-natured response in the above Instagram post.
Watch Kevin Smith give honest critiques of Marvel superheroes
The folks at GQ recently caught up with Kevin Smith in anticipation of the release of "Clerks III." But instead of a boring old interview, they had Smith, a noted fan of all things Marvel, weigh in on some of the biggest characters in the publisher's universe, as well as their representations on screen in the MCU. It covers everything from the various incarnations of Spider-Man to Lou Ferrigno's Hulk. Smith is enthusiastic as usual but also seems quite honest in terms of sharing his feelings.
Michael Keaton doesn't know when we'll see his Batman again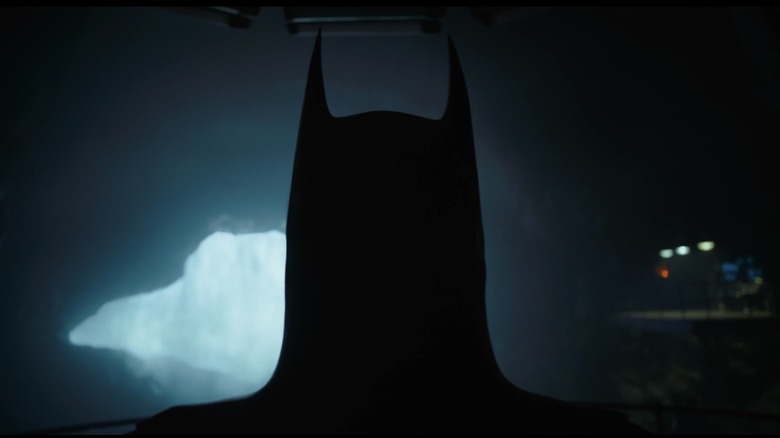 Warner Bros.
Michael Keaton was supposed to be making a return as Batman in a big way, with roles in "The Flash," "Aquaman and the Lost Kingdom," and "Batgirl." But his role in "Aquaman 2" was reportedly cut, "The Flash" is a PR disaster, and "Batgirl" was canceled altogether. 
So when are we going to see Keaton's Batman return (if at all)? Speaking to TVLine following his recent Emmy win, the actor addressed the topic saying, "I don't know. We'll see," adding, "I really have no idea." But he did also say that "Batgirl," in particular, "was great, it was fun." So who knows? At the very least he doesn't seem too jaded by everything that has happened.
Check out some of the best Marvel cosplay from D23
As is always the case at conventions, D23 featured a great many people donning cosplay of some of their favorite characters in the Disney canon. The folks at Marvel decided to assemble a video compiling some of the best cosplayers honoring characters from the Marvel universe that were out on the floor over the weekend. There are some truly impressive costumes in the bunch, with a group of "Shang-Chi" cosplayers possibly taking the cake.
Joker: Folie a Deux ads Jacob Lofland as an Arkham Asylum inmate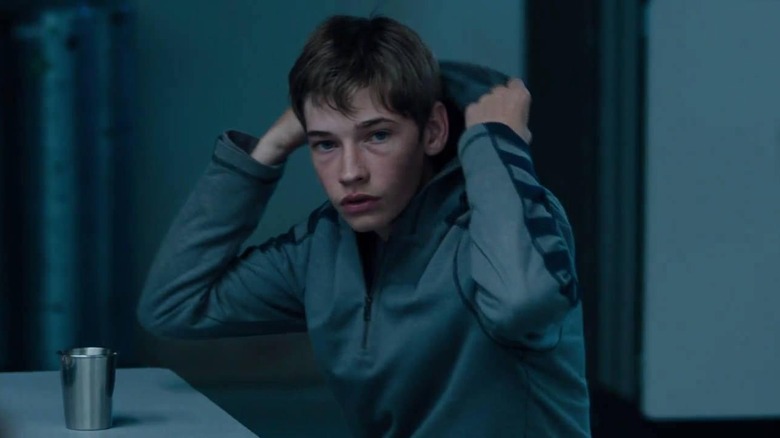 Twentieth Century Fox
The folks at The Hollywood Reporter bring word that Jacob Lofland ("The Maze Runner") is the latest to join the cast of the "Joker" sequel, officially titled "Joker: Folie a Deux." Per the report, Lofland will be playing an Arkham Asylum inmate who befriends Joaquin Phoenix's Arthur Fleck. 
While details on who, specifically, he will be playing remain under wraps, this seems to suggest that a significant chunk of the film will take place in Arkham. That, coupled with the fact that it will also be a musical featuring Lady Gaga as Harley Quinn, makes this a fascinatingly strange project, all things considered. Is that for better or for worse? We'll find out come October of 2024.
DC Announced new Batman Spawn crossover coming in December
Lastly, DC Comics has announced a brand new crossover event titled "Batman Spawn," and yeah, it's all in the title there. The Caped Crusader will indeed be facing off against Todd McFarlane's Spawn, making for a major crossover between DC and Image Comics. As for the story? DC's brief logline reveals, "After staying out of each other's way for almost 20 years, the Court of Owls steps in to try to use Spawn to beat Batman." McFarlane is partnering with Greg Capullo on the crossover, which is set to arrive in December. 
McFarlane had this to say about it:
"Look, this is really simple. I get to play with one of the greatest comic characters ever (Batman), get to reunite with amazing artist Greg Capullo, AND am able to mix in my own creation (Spawn) into the storyline. These are the types of projects many of us creators in the comic industry only get to be a part of a few times in our careers."
The other great news is that the previous two crossovers between the characters, "Spawn/Batman" from Frank Miller and Todd McFarlane and "Batman/Spawn: War Devil" are going to be collected and released as "Batman/Spawn: The Classic Collection" on November 15 as well. Be on the lookout for the first issue of "Batman Spawn" on shelves on December 13, 2022.