The Biggest Surprises And Shocks From The 2022 Emmy Awards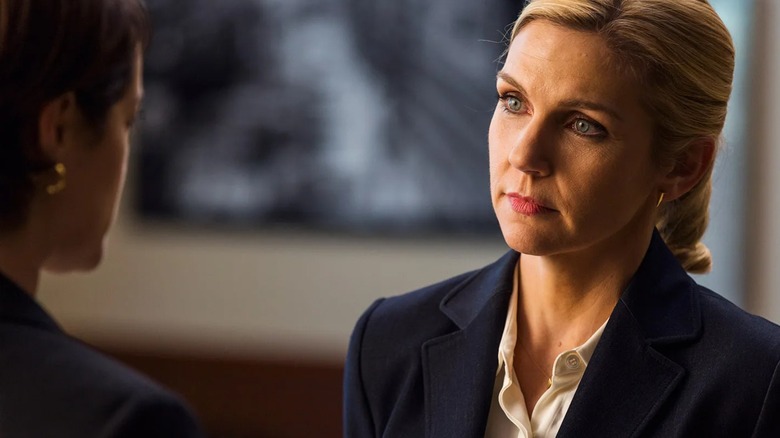 AMC
The 74th Emmy Awards took place last night live from Los Angeles, and while the telecast's vibe can perhaps be described as "boring in a good way," the decisions Emmy voters made on their ballots were actually pretty shocking. While some artists who have put in great work for decades were finally rewarded, other clear frontrunners were snubbed.
There wasn't a decisive sweep in any of the three major categories, though "Ted Lasso," "Succession," and "The White Lotus" each took home some significant wins. The star-studded slate of nominees — especially in the limited series category — also made it more clear than ever that TV is the place to be these days. Let's dig into the night's biggest wins, losses, and voting surprises.
Better Call Saul still has zero Emmys to its name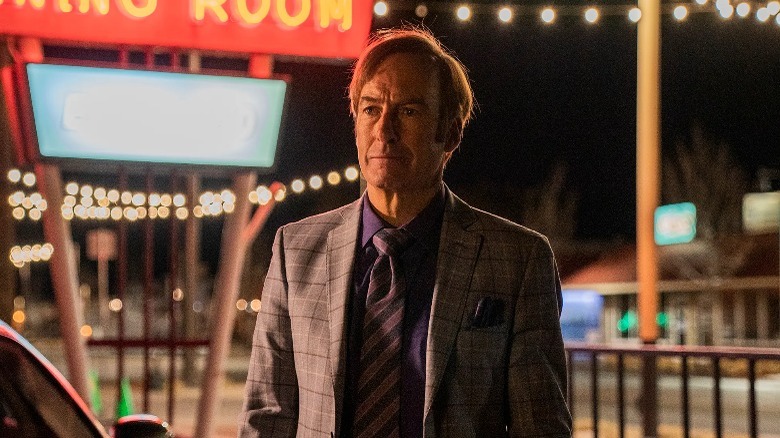 AMC
In what is perhaps the most bizarre Emmys shut-out of the past decade, "Better Call Saul" has now been nominated for 46 Emmys and has not won a single one of them. The masterful series by Peter Gould and "Breaking Bad" creator Vince Gilligan ended this summer with one of the best finales I've seen in years, and the show has been home to some of the best acting, writing, cinematography, and direction on television for its entire run. Yet it loses out every time, to an almost silly extent.
Sure, there was always a chance that "Squid Game" hype would mean Bob Odenkirk lost to Lee Jung-jae, and Julia Garner has become an awards darling while MVP Rhea Seehorn has been under the radar, but not even the technical categories? Really? Apparently, the final episodes of the series aired late enough this year that they'll be eligible for next year's Emmys, but at this point, getting our hopes up about it kind of feels like a "Fool me once, shame on you. Fool me 47 times, shame on me" type of situation.
Abbott Elementary got an A+ for acting and writing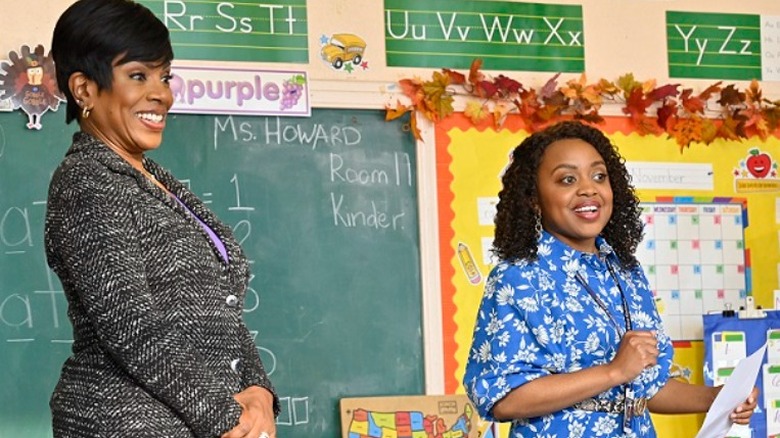 ABc
While "Abbott Elementary" fans had hoped the winning new series would go home with even more awards last night, the ones it did win were huge. The public school-set mockumentary sitcom earned a stunned and joyous Sheryl Lee Ralph an Outstanding Supporting Actress in a Comedy win, which is only the second time a Black woman has ever been awarded that prize.
Meanwhile, series creator and star Quinta Brunson, who already made history herself when she was nominated across three comedy categories in one year, took to the stage to accept her win for writing the pilot episode. The series also had a third win last week at the Creative Arts Emmys, for its pitch-perfect casting. While talented nominees like Janelle James and Tyler James Williams went home empty-handed, the show's still in its early days and has more hilarity to come in season 2.
Severance was nearly shut out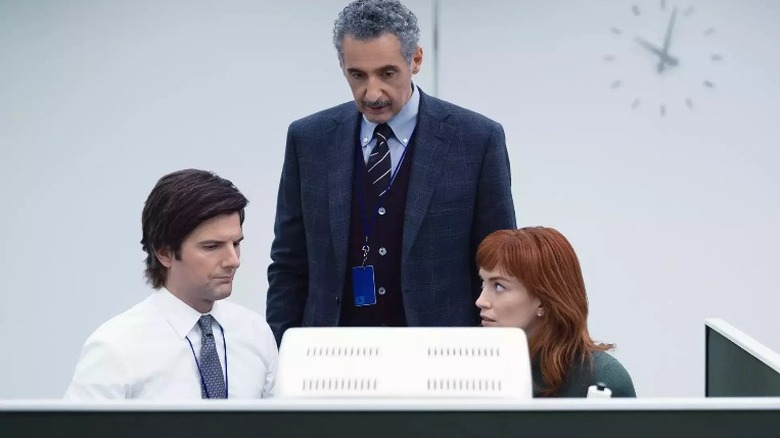 Apple TV+
The ample love shown for "Severance" was one of the most delightful surprises of this year's Emmy nomination announcements, yet the freaky, excellent Apple TV+ thriller barely has any gold to show for it. The existential sci-fi series about a workplace that divides its employees' consciousnesses into two parts went home with wins for its music and opening credits, both of which certainly deserve the recognition, but it lost out in 12 other categories.
It's especially a shame that the show's phenomenal finale episode didn't get its moment in the spotlight. "The We We Are" is among the most thrilling episodes of TV that's aired in years, yet it lost out in directing, writing, and editing categories. The show's cast, including Adam Scott, Patricia Arquette, Christopher Walken, and John Turturro also went home empty-handed. Still, the initial love for "Severance" on the nominating ballot was clearly so intense that it really does seem like an instance where it feels like an honor that the show was nominated.
The comedy genius of Jennifer Coolidge was finally rewarded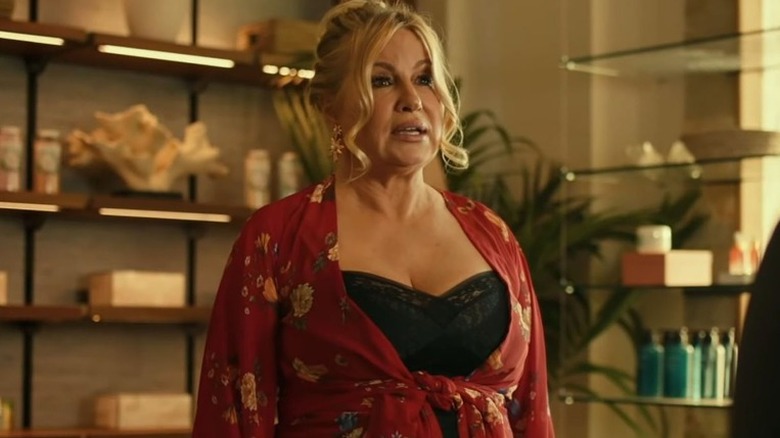 HBO
After years of being typecast as a sexy comedic character, "American Pie" and "Legally Blonde" star Jennifer Coolidge finally got some kudos for her turn on "The White Lotus." As Tanya McQuoid, an eccentric grieving woman visiting a luxury Hawaiian hotel after the death of her mother, Coolidge was at once hilarious and heartfelt. The actor is one of a few winners last night whose award season story makes her especially cheer-worthy, since the work she put in for Mike White's satirical series makes it clear that she's been underutilized and underappreciated for years.
The actor has been open about the ways the show has been a turning point for her career, recently telling Variety, "I feel like the coach asked the other actors to let me dribble the ball more. Give the ball to Jennifer once in a while, I get to shoot now." An obvious standout in the roundly talented cast, Coolidge will return for "The White Lotus: Sicily," which will follow a totally new group of vacationers as they visit Italy's White Lotus hotel.
Barry's fantastic directing went unacknowledged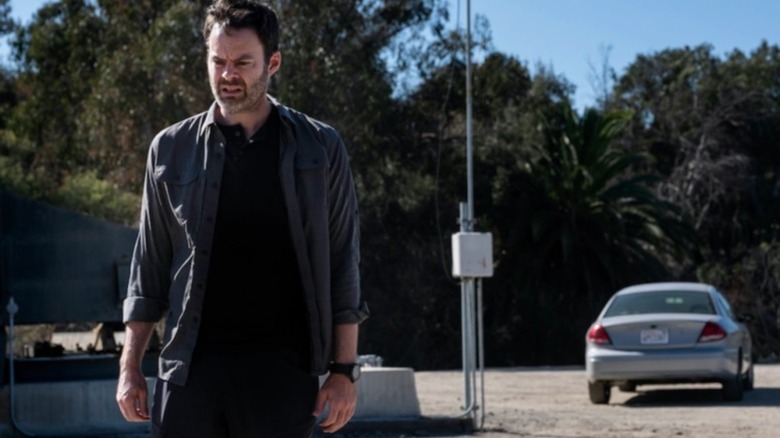 HBO
This year's Emmys seemed to have an unspoken rule for its drama category: If something's been awarded before, even if it's great, it won't sweep tonight. This seems to be the case for "Succession," and one could even speculate that it's the strategy that keeps "Better Call Saul" from winning Emmys after "Breaking Bad" was so decorated. But more obvious than both of those examples, it seems to also be the case for "Barry." Alec Berg and Bill Hader's darkly funny series was as acclaimed as ever this season, but won just three of 14 possible awards.
Most egregiously, the show was ignored for its incredibly assured direction, with an action-packed episode helmed by Hader on the ballot. That the freeway chase in "710N" lost the category to "Ted Lasso," a show that's funny and sweet but not visually striking, was a total surprise. At least the technical categories "Barry" did win this year, for editing, sound editing, and stunt coordination, were all no-brainers. In the end, maybe "Barry" just went too dark to be properly recognized as a comedy, but it was a stellar season nonetheless.
Squid Game made history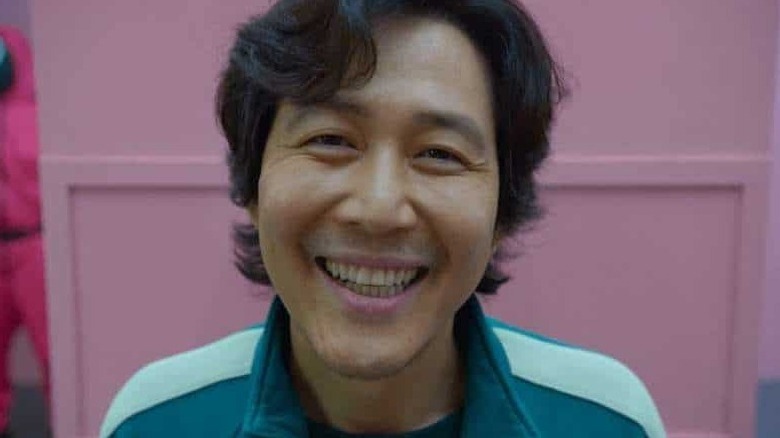 Netflix
Netflix's mega-popular phenomenon "Squid Game" won six Emmys last night, signaling a breakthrough for non-English language series in an awards landscape that usually relegates international productions to a single category. The socially conscious Korean thriller's entire Emmys night was historic, from its five acting nominees to the win for director Hwang Dong-hyuk.
But the biggest moment of the night for "Squid Game" came when Lee Jung-jae took home the award for Outstanding Lead Actor in a Drama Series, a highly anticipated category that included frontrunners Brian Cox and Jeremy Strong, plus much-loved nominee Bob Odenkirk. In an exciting moment that had audiences and presenter Ariana DeBose cheering, Lee became the first Asian star to ever win the Outstanding Lead Actor in a Drama category.
Zendaya kept Euphoria's hot streak going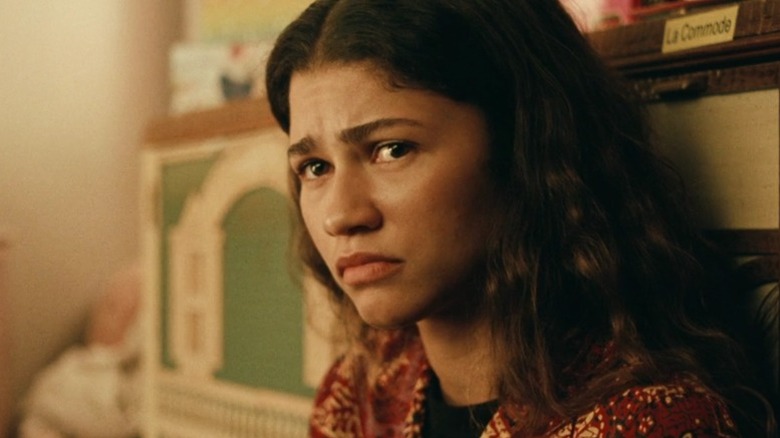 HBO
While not exactly a shocker, Zendaya's win for "Euphoria" was one of the most obviously well-earned trophies of the night, as the young actor gave a raw and gutting performance as a relapsing Rue in this season of the popular HBO teen drama. Zendaya's win makes her the first Black woman to ever win the Outstanding Lead Actress in a Drama category twice, and frankly, as the showstopping heart of an otherwise melodramatic series, she shows no signs of stopping.
Though "Euphoria" didn't win any of the most-anticipated categories of the evening outside of Best Actress, it took home plenty of technical awards, including for choreography, cinematography, editing, and the dazzlingly designed makeup by Doniella Davy and the show's makeup team. Finally, Colman Domingo won a well-deserved award as a guest star for his turn as Rue's AA sponsor Ali.
Yellowjackets had buzz, but no wins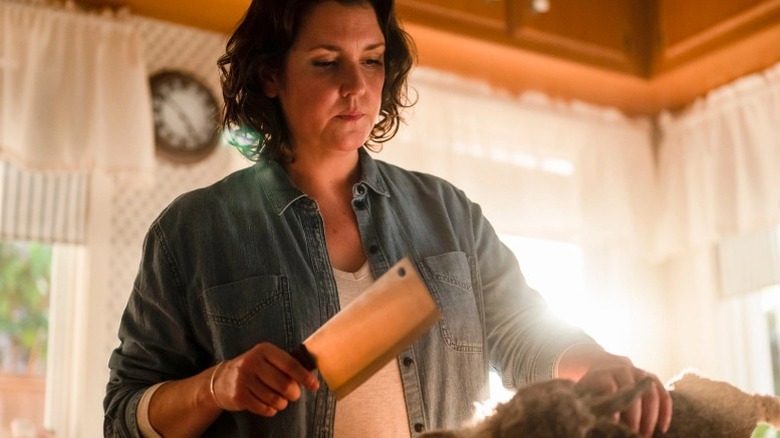 Showtime
A year ago, the idea of a horror-tinged series about cannibalistic high school girls winning Emmys would have seemed totally out of the realm of possibility, but Showtime's "Yellowjackets" has been embraced by voting organizations in a big way since its sensational first season debuted last winter. Melanie Lynskey, who has always been the best and is finally getting recognized as such, has already won a Critics Choice Award and a trophy from the Hollywood Critics Association for her turn as Shauna, a morally complicated plane crash survivor raising a family years later.
Alas, though, the Emmys didn't end up loving "Yellowjackets" as much as we do, as the show didn't take home any of the seven awards it was up for, including a directing nod for Karyn Kusama's pilot and acting nods for Lynskey and Christina Ricci. Like several other shows on this list, though, the series may not have even hit its prime yet, and while its first season won't be decked out in Emmys gold, future seasons still could be.
Movie stars (mostly) lost in the limited series categories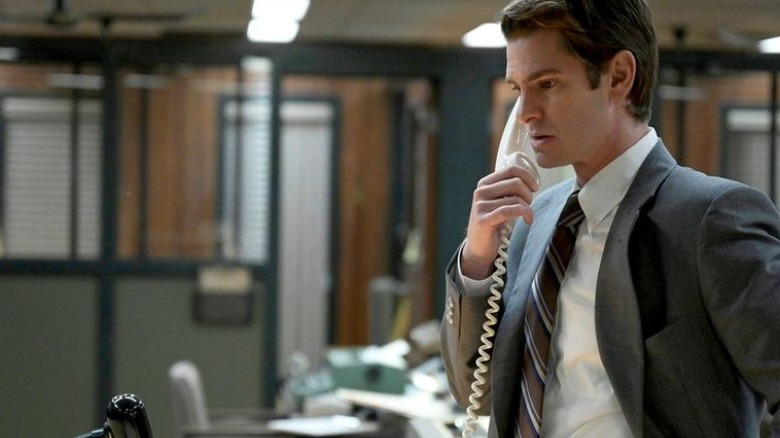 FX/Hulu
While I've already rhapsodized elsewhere about Himesh Patel's "Station Eleven" performance, it's worth noting that the limited series categories as a whole were jam-packed with talent this year, to the point that to reward anyone could mean ignoring someone else who put in career-best work. Among the night's winners were "The Dropout" star Amanda Seyfried and "Dopesick" actor Michael Keaton. Both of them have plenty of star power, but their fellow nominees also included an unusually high number of well-known movie stars.
Andrew Garfield's emotional turn in the Mormon crime drama "Under the Banner of Heaven" went unrecognized, as did Colin Firth's foray into true crime with "The Staircase." Sebastian Stan's eye-catching transformation into Tommy Lee for "Pam & Tommy" wasn't enough to sway the voters, nor was Oscar Isaac's interpretation of "Scenes From A Marriage." In fact, the actors' ballot for the limited series supporting category was also almost entirely made up of actors who are more known for film than television, including Seth Rogen, Will Poulter, Steve Zahn, Peter Sarsgaard, and Michael Stuhlbarg. The limited series section has been prestigious for a while, but it seems to be reaching a saturation point, so it'll be interesting to see if this crowded field becomes the new norm.
The Succession cast went 1 for 14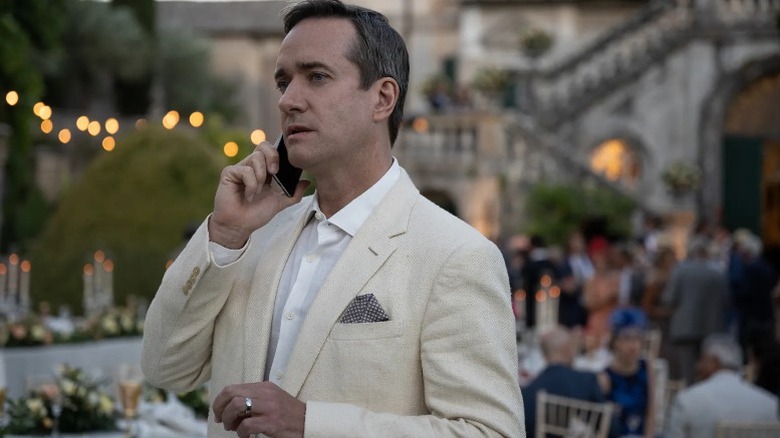 HBO
The Emmys loves the "Succession" cast — or does it? The fantastic HBO series about an uber-wealthy, backstabbing family took over the zeitgeist for the third season in a row last year, but its reception at the Emmys this year wasn't particularly reflective of the great work the cast put in. Matthew Macfayden earned a win for his turn as Tom Wambsgans, a hilariously off-kilter in-law to the Roy family who made major power plays this season.
While that win was deserved, it's surprising that no one else from the cast picked up a trophy, especially given the fact that, including guest stars, a total of 14 actors from the show were nominated. While it's no use Monday morning quarterbacking this, I do wonder if the sheer amount of "Succession" nominees led to some vote splitting. Brian Cox and Jeremy Strong went head to head in the same category, for example, as did Sarah Snook and J. Smith-Cameron. Macfayden, meanwhile, beat out not one but two of his costars, as both Nicholas Braun and Kieran Culkin were also in the running for Outstanding Supporting Actor in a Drama Series.
Ted Lasso took over (again)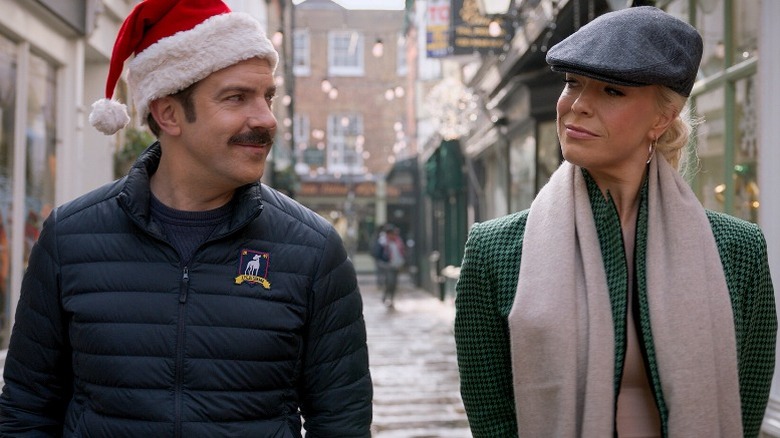 Apple TV+
While the Emmys included several more egregious losses, specifically in the comedy section, they can all basically be boiled down to one point: "Ted Lasso" won again. Jason Sudeikis and Brett Goldstein became repeat winners for their roles as affable Coach Ted and grumpy team veteran Roy Kent, respectively, while the show also took home the top comedy prize for the second year running.
"Ted Lasso" is a great show that will probably continue its hot streak, and it's nice to see it awarded again, but its win is also a loss for fantastic and innovative comedies like "What We Do in the Shadows," "The Great," "Only Murders in the Building," "Barry," "Atlanta," and more. Anthony Carrigan and Henry Winkler's turns in "Barry" were clear-cut contenders for the best supporting performances of the year, as was Nicholas Hoult's wild and screamingly funny turn on "The Great," and Hader's haunted and terrifying new level on "Barry." AFC Richmond may be an underdog team, but at this point, their show is the one to beat.