The Acolyte Adds Manny Jacinto, Carrie-Anne Moss, And More To The Amandla Stenberg-Led Star Wars Series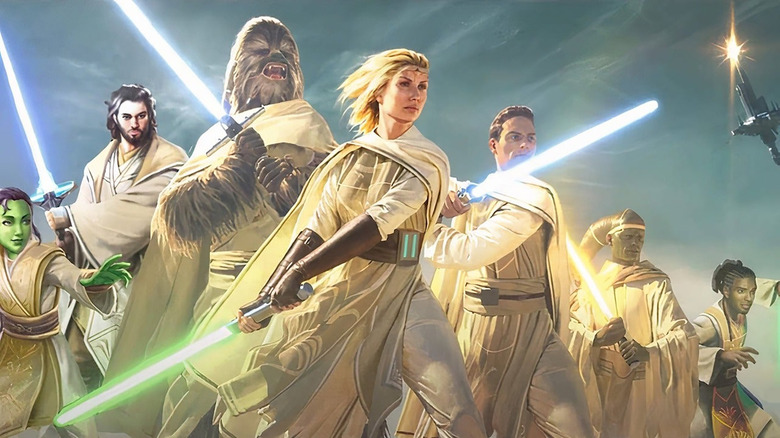 Del Rey Books
The upcoming Disney+ series "Star Wars: The Acolyte" already has a seriously stacked cast, but that cast is now even more star-studded. The series, which takes place during the High Republic era and will be helmed by "Russian Doll" co-creator Leslye Headland, has added Manny Jacinto ("Nine Perfect Strangers"), Dafne Keen ("His Dark Materials"), Jodie Turner-Smith ("Queen & Slim"), Rebecca Henderson ("Inventing Anna"), Charlie Barnett ("Russian Doll"), Dean-Charles Chapman ("1917") and Carrie-Anne Moss ("The Matrix") to the growing ensemble cast. 
"The Acolyte" will be based more on Chinese wuxia martial-arts films than the Western and samurai films that shaped the rest of the franchise. After all, the series takes place some 200 years or so before the events of the prequel film trilogy. A change in style makes sense to give the series the feeling of taking place in another time. 
The actors joining The Acolyte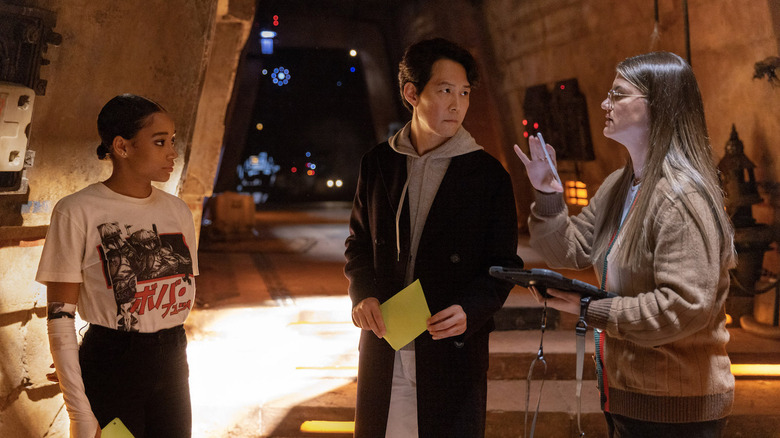 Lucasfilm
Alongside the new cast members, an official synopsis has been released for "The Acolyte." Read the synopsis below.
"The Acolyte" is a mystery-thriller that will take viewers into a galaxy of shadowy secrets and emerging dark-side powers in the final days of the High Republic era. A former Padawan reunites with her Jedi Master to investigate a series of crimes, but the forces they confront are more sinister than they ever anticipated.
The new cast members will be joining Amandla Stenberg ("The Hate U Give"), Jodi Smith-Turner ("Queen & Slim"), and Lee Jung-Jae ("Squid Game") in the series, which deals with the rise of dark powers within the Force during the last days of the High Republic. Headland has described the series as being from the perspective of "the bad guys" when they were outnumbered, so it could be about a handful of Sith as they break away from the teachings of the Jedi, which sounds like a fun and bold new take on the franchise. With so many talented performers involved and a unique idea for a new story, this might be the "Star Wars" series to beat.
"The Acolyte" will stream on Disney+. There is no release date yet announced.