Star Wars Series The Acolyte Will Draw On Wuxia Martial Arts Films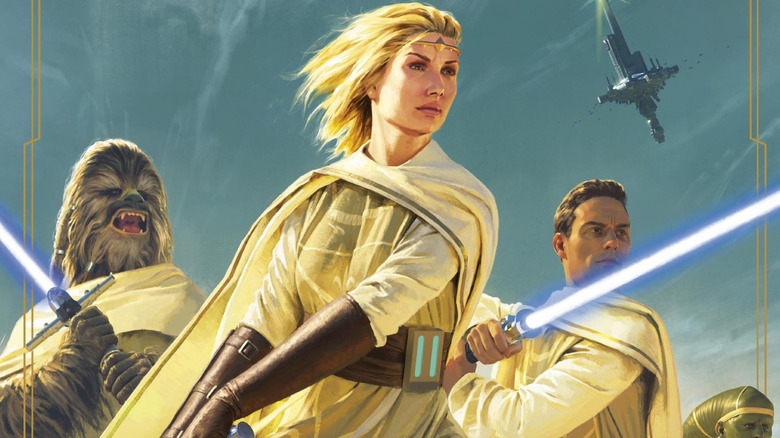 Del Rey Books
"Star Wars" has always taken inspiration from a myriad of sources that go well beyond pulp sci-fi works like "Flash Gordon." Besides spaghetti Westerns, a galaxy far, far away was famously inspired by the films of director Akira Kurosawa, most notably his 1954 samurai movie "Seven Samurai" and 1958 adventure flick "The Hidden Fortress." Similarly, the sub-cultures of the 1950s and '60s have long informed George Lucas' creation, which is how we ended up with such fan-favorite elements as Dex's diner from "Star Wars: Attack of the Clones" and the cyborg street biker gang in "The Book of Boba Fett." Yes, siree, everybody loves those things and has never once complained about them online.
In an interview with Vanity Fair, "Russian Doll" co-creator Leslye Headland talked about the cinematic influences on her own live-action "Star Wars" series, "The Acolyte." She explained:
"['The Mandalorian' creator] Jon Favreau said that when you're working in this world, you want to go back to what George [Lucas] was inspired by. There were westerns and then of course, Akira Kurosawa samurai films, and the fact that he originally offered [the role of] Obi-Wan Kenobi to Toshiro Mifune."
Both "The Mandalorian" and its spin-off, "The Book of Boba Fett," draw heavily from Westerns and samurai film tropes in particular. However, for "The Acolyte," Headland looked less to classic Japanese cinema and more to Chinese martial arts movies (specifically, wuxia flicks) for inspiration.
A more 'personal' Star Wars story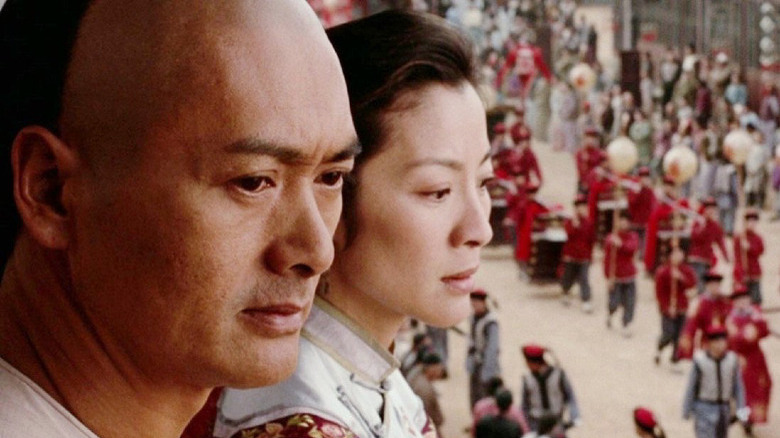 Sony Pictures Classics
Wuxia, for those who are not familiar, is a Chinese genre that blends martial arts with fantasy and often centers on working-class warriors who fight for social equality, justice, and the good of the common people over the interests of society's upper-crust. The genre enjoyed a surge in popularity in the U.S. in the 2000s thanks to "Crouching Tiger, Hidden Dragon," the success of which led to wuxia movies by Chinese directors like Zhang Yimou ("Hero," "House of Flying Daggers") getting a wider domestic theatrical release than they would've received in years prior. Even Disney's live-action "Mulan" remake took its cues from wuxia traditions (if also, frankly, to underwhelming results).
By channeling wuxia movies rather than Japanese samurai films, Leslye Headland is hoping to set "The Acolyte" apart from other "Star Wars" TV shows. She explained:
"So I actually went more toward martial arts films, and storylines that are a little bit more personal and less global and galactic. Those warriors were on missions that were deeply personal, with people feeling wronged and having to make it right. Wuxia films and martial arts films from King Hu and the Shaw Brothers, like 'Come Drink With Me' and '[A] Touch Of Zen.' They're monks that are also martial arts heroes."
"The Acolyte" takes place roughly 100 years before "Star Wars: The Phantom Menace," a period in the "Star Wars" timeline that's never been depicted on-screen before. Its synopsis reads:
"Leslye Headland, Emmy Award-nominated creator of the mind-bending series 'Russian Doll,' brings a new 'Star Wars' series to Disney+ with 'The Acolyte.' 'The Acolyte' is a mystery-thriller that will take the audience into a galaxy of shadowy secrets and emerging dark side powers in the final days of the High Republic era."