Star Wars Series The Acolyte Adds Amandla Stenberg To The Cast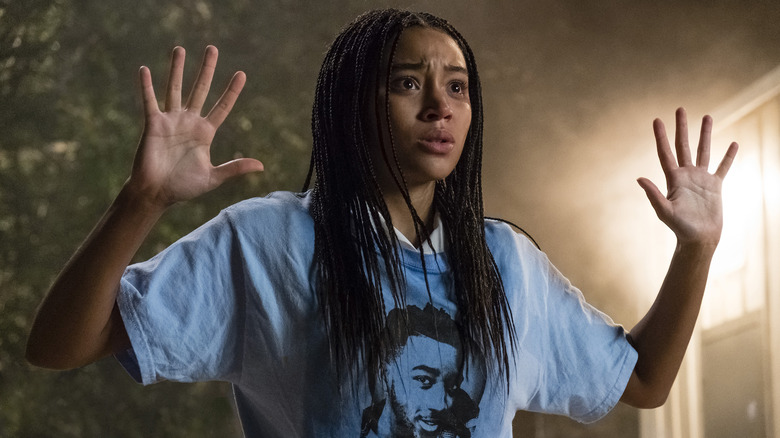 20th Century Fox
"Star Wars" discourse has been pretty focused on the upcoming "The Book of Boba Fett," but let's not forget Disney+ is going all-in with their "Star Wars" shows and have, at my last count, seven hundred and forty-three different "Star Wars" shows in production. Some of them are self-explanatory — you know what you're in for with "Obi-Wan Kenobi" or "Andor." But they have one announced show called "The Acolyte" that raised some eyebrows. 
The dictionary definition of acolyte is a person assisting the celebrant in a religious service or procession. Who is the acolyte and what are they an acolyte of, exactly? Could go either way, but since the Jedi already have padawans, I'd say this sounds Sith-y to me. 
While we don't have many answers as to what's going on with this show, this evening the news broke that "The Acolyte" has found its lead in Amandla Stenberg ("The Hate U Give" and "The Hunger Games).
A New Era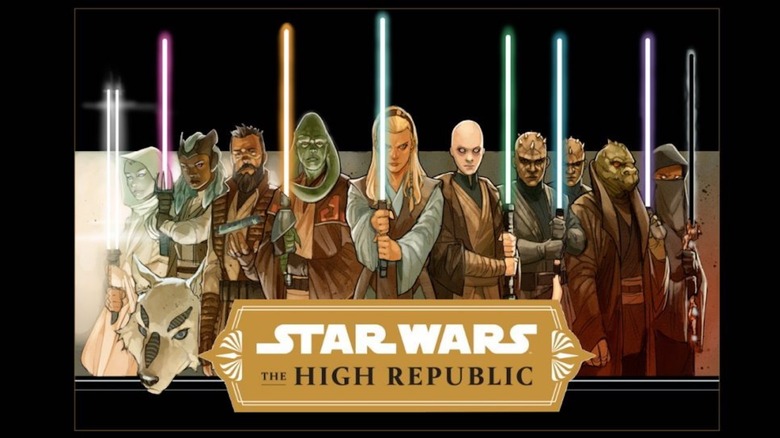 Lucasfilm
"The Acolyte" is being run and developed by Leslye Headland ("Russian Doll") and is said to take place in the final days of The High Republic, a period of time that predates the movies and is when the Galactic Republic and Jedi Knights were at the height of their powers. It was a time of peace, which is probably why this show is set in the final days of this era. Can't very well have an exciting show if the Jedi are just, like, helping plant crops and debating Jedi dogma. 
This era is the focus of the latest "Star Wars" novels, which are all canon, so it's not all that surprising that we're finally seeing the TV side of Lucasfilm venturing into this time period.
Word is this show will be dealing with the return of the Sith and an exploration of their Dark Side powers, but this far out it's tough to really take any bit of info as gospel without context. It sounds to me like this is a show that will set up the Star Wars Galaxy as we know it from the films.
Variety broke the news that Amandla Stenberg was up for the lead role and Deadline quickly confirmed it, saying they've definitely got the part.
More Questions Than Answers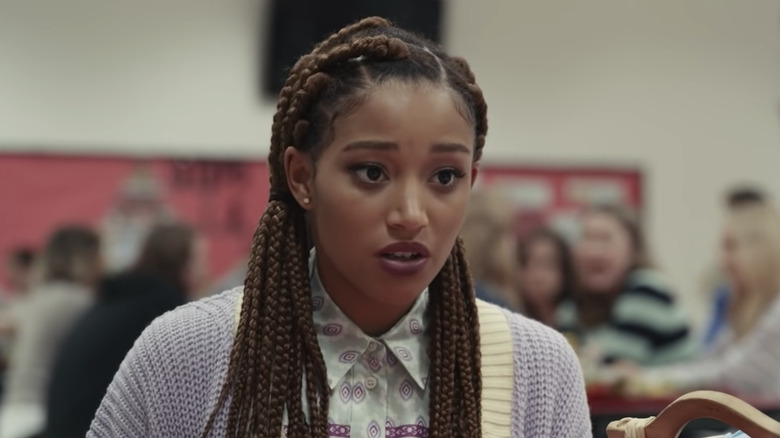 Universal Pictures
You might remember Stenberg as Rue in "The Hunger Games" or their most recent appearance in "Dear Evan Hansen" and "The Hate U Give." Since this is early days and "Star Wars," we won't know much else for quite a while. No word on Stenberg's role, other than it's a leading role, whether they're playing human, droid, or alien, or whether or not the lead role is a hero, villain, or something in-between.
But that's the fun of "Star Wars." We get these little tidbits of information long in advance of the new project and we get a small period of time where the imagination's the limit on what the inevitable final product will be. 
We do know that "The Acolyte" starts shooting sometime in 2022 and will eventually run on Disney+. Lucasfilm is really focused on their "Star Wars" TV slate at the moment and so far we've only benefited from that. "The Mandalorian" was great, "Obi-Wan" sounds badass, and "Boba Fett" could be amazing. Lots of fun stuff in the works, but I am excited to get a glimpse beyond the places, characters, and time periods we already know. Could be something special.