Squid Game Actor Lee Jung-Jae Lands Lead Role In Star Wars: The Acolyte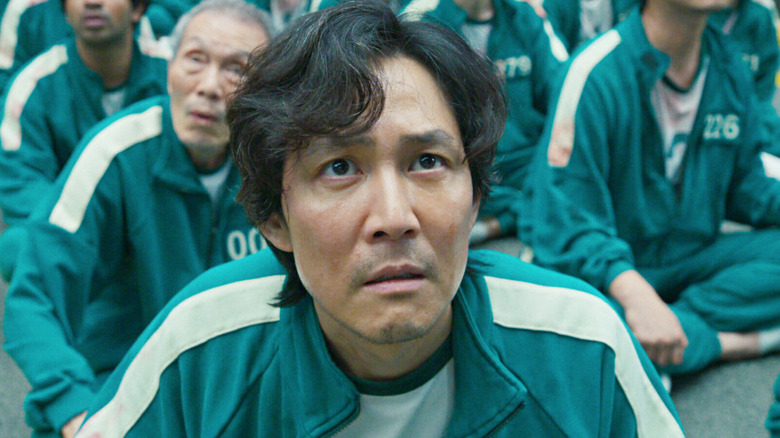 Netflix
Having narrowly survived the first round of "Squid Game," Lee Jung-jae is headed to a galaxy far, far away.
According to Deadline, Lee has landed a male lead role in "The Acolyte," the live-action "Star Wars" series being show-run, written, and executive produced by "Russian Doll" co-creator Leslye Headland. Lee only just made the jump to global super-star thanks to his role in season 1 of "Squid Game," the Netflix survival thriller that took the world by storm in 2021. Created by Hwang Dong-hyuk, the show's first season centers on Seong Gi-hun (Lee), a divorcee and gambling addict who enters what ends up being a vicious, deadly contest in the hopes of winning enough money to cover his debts and gain custody of his daughter.
Thanks to his captivating, compelling turn as the not-so-upstanding Gi-hun, Lee is now in the running for Outstanding Lead Actor in a Drama Series at the 2022 Primetime Emmy Awards. He also only just wrapped production on his feature film directing debut "Hunt" (which he also stars in), making his casting in "The Acolyte" a nice cherry to put atop the sundae of a past 12 months he's had.
Lee Jung-Jae heads to a galaxy far, far away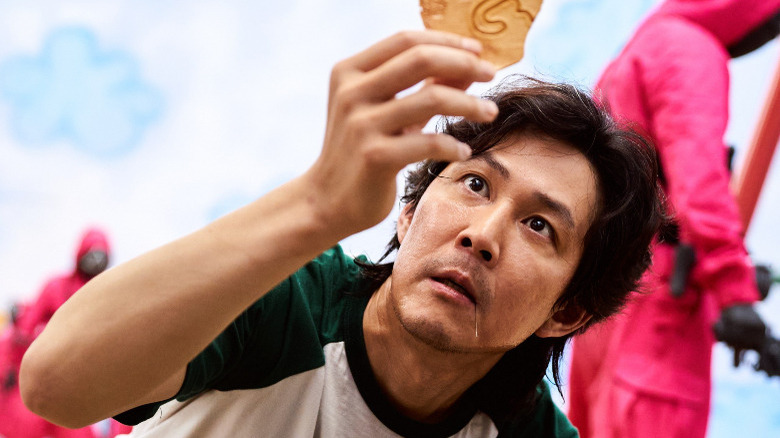 Netflix
Amandla Stenberg ("Bodies Bodies Bodies") is starring in "The Acolyte," which takes place roughly 100 years prior to the events of "Star Wars: The Phantom Menace." Details on the show's plot are mostly under-wraps for now, though it's described as being a mystery-thriller that explores "shadowy secrets and emerging dark side powers" amidst the final days of the High Republic. This era in "Star Wars" history has largely been unexamined in any medium until very recently, leading to the launch of Lucasfilm's "Star Wars: The High Republic" multi-media project at the start of 2021.
Jodi Smith-Turner ("Queen & Slim") is joining Stenberg and Lee in the cast of "The Acolyte" in what's likely a main role, making this the rare "Star Wars" project to feature not just multiple Black actors but also an Asian actor among its leads. Headland has also said the series will draw more from Chinese martial arts movies (e.g. wuxia films) than the Western and samurai classics that have long served as a primary source of inspiration for the franchise. Color me intrigued to see how this whole thing comes together, given the terrific talent it's lining up on both sides of the camera (along with this approach).
"The Acolyte" will premiere on Disney+ at an as-yet-unknown date in the future. Keep it tuned to /Film for further updates in the meantime.