Ash: Everything We Know So Far About The Sci-Fi Thriller From Flying Lotus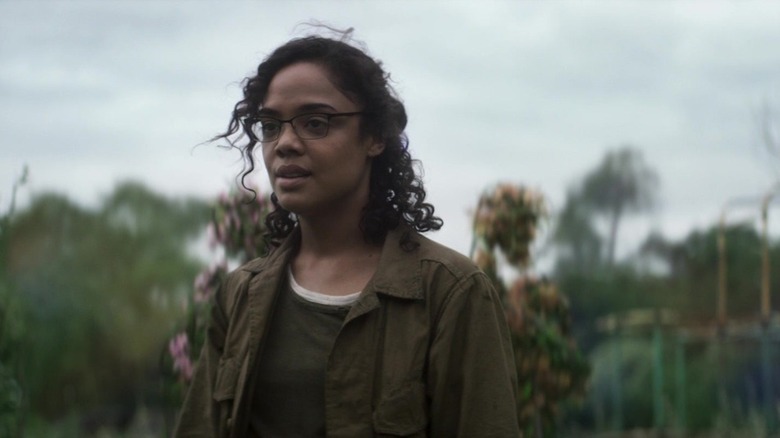 Paramount Pictures
Get ready to witness something out of this world. It was recently announced that Flying Lotus, the pseudonym of music producer and director Steven Ellison, will return to filmmaking with a science-fiction thriller entitled "Ash."
While a tentative release date has not been announced, Variety reports that it will be shopped around to various distributors at the upcoming Toronto International Film Festival and is eying a 2023 start date for production.
What we know about Ash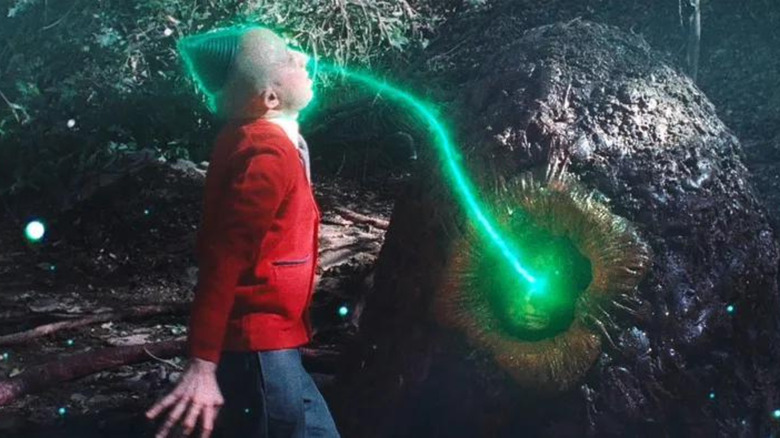 Brainfeeder Films
The exact details of its plot are still being kept under wraps, but there are some details that have been released upon its announcement. It will largely follow two astronauts, one that has been awakened to find her entire crew murdered and another that is sent to rescue her. When the two meet up, however, their distrust of each other grows as more questions surrounding the mysterious murders surface.
If that's enough to entice you, here are a few other things we know about this undoubtedly twisty thriller.
The cast and crew of Ash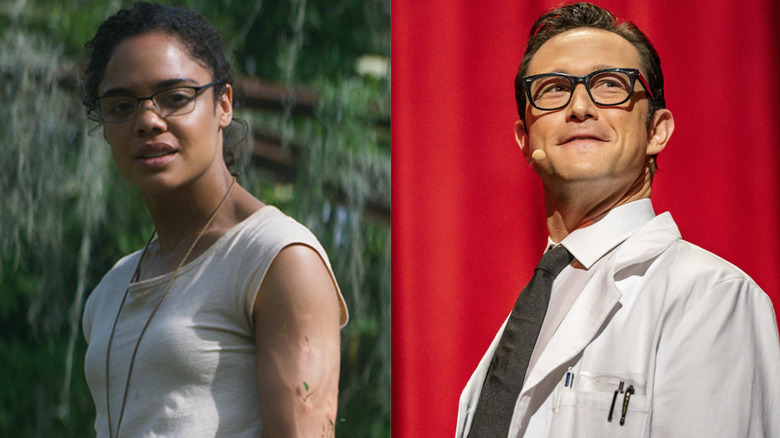 Paramount Pictures, Showtime
While the cast as of yet is not lengthy, it certainly is interesting. Tessa Thompson will play the sole survivor of the doomed spaceship, while Joseph Gordon-Levitt will portray the astronaut dispatched to rescue her. Other characters, such as the murdered members of the spacecraft, have not yet been confirmed, although it is likely that further announcements are soon to come.
"It's an absolute dream come true to collaborate with some of the most talented actors out there," wrote Ellison in a statement.
What is also known are the names that will help Ellison get his vision to the screen. "District 9" director Neill Blomkamp will serve as executive producer alongside Echo Lake Entertainment, XYZ Films, and GFC Films. The screenplay for the film was written by Jonni Rammler, who will be making his feature debut with the script. Ellison will also pull double-duty on the film by composing its score.
"We couldn't be happier for Tessa and Joseph to headline this film, they are both incredibly talented and gifted actors," wrote GFC Films head Matthew Metcalfe and XYZ Films partner Nate Bolotin in a joint statement. "With Steve at the helm, this is going to be a truly visionary film and we couldn't be more excited to take the project into production in 2023."
It's probably going to get nasty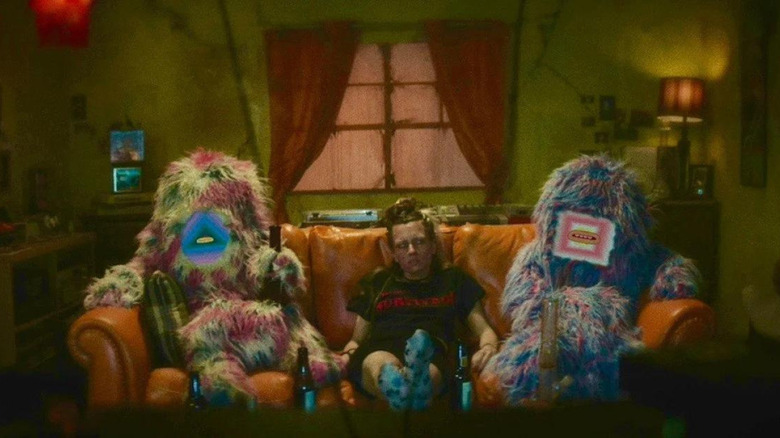 Brainfeeder Films
While Ellison's directing output is still small compared to his lengthy music career as Flying Lotus and rapper Captain Murphy, his work has already become synonymous with intense gross-out imagery. His music videos for tracks such as "Ready Err Not" and "Never Catch Me," while not directed by him yet, gained notoriety for their graphic yet oddly life-affirming imagery, and his scoring and producing efforts on short films such as "F*****Youuu" established him as an emerging voice in indie horror. He backed that up with the yet-unreleased short film "Royal," which marked his first time behind the camera, as well as the 2019 music video for his song "Fire is Coming," starring none other than David Lynch.
However, it was his feature-length directorial debut, 2017's "Kuso," that solidified just how intense of a director he can be. Given how it's an anthology movie about a depraved and nuclear Los Angeles that has a scene where a man makes love with a sentient boil, it ended up causing some attendees at its Sundance Film Festival premiere to walk out (via Pitchfork). He'll next be seen directing a segment for "V/H/S/99," the found-footage franchise that has helped launch names like Radio Silence and Timo Tjahjanto into the spotlight. So yeah, we recommend expecting Thompson and Gordon-Levitt to witness some pretty gnarly things while on their space-faring adventure.
"Ash" is expected to begin production in early 2023 with an unknown release date.