Joe Pesci Un-Retires Again, Joins Pete Davidson's Biographical Comedy Series Bupkis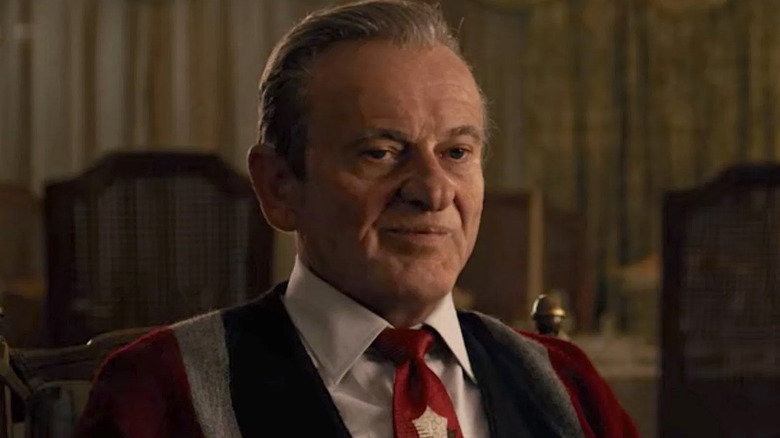 Netflix
Remember when Joe Pesci ("Goodfellas," "My Cousin Vinny") retired from acting in 1999? Thankfully, that didn't last forever. He came back for a cameo in 2006's "The Good Shepherd," 2010's "Love Ranch," a Snickers ad in 2011, voiced Koman in "A Warrior's Tail," and appeared to rave reviews and landed an Oscar nomination for "The Irishman" in 2017. Pesci may have wanted to retire, but we fans are very happy that it never completely stuck. 
The Academy Award-winning actor has been cast in yet another project, and it sounds like a blast. Pesci is set to star in the Pete Davidson comedy series "Bupkis," which is sort of an autobiographical version of Davidson's life. You know, the life we've been watching play out in public for so long. Not only is Emmy Award-winner Edie Falco ("The Sopranos") going to play Davidson's mom, but Pesci will play his grandfather. Now that is a family right there! 
The series comes to us from Peacock, which just announced that it will begin streaming NBC shows the day after they air on the network with Premium membership. Davidson will also serve as a writer along with frequent collaborator Dave Sirus ("The King of Staten Island") and executive producer. If you don't know the meaning of the title "Bupkis," it's a Yiddish term meaning "nothing."
It's kind of great that this retirement never stuck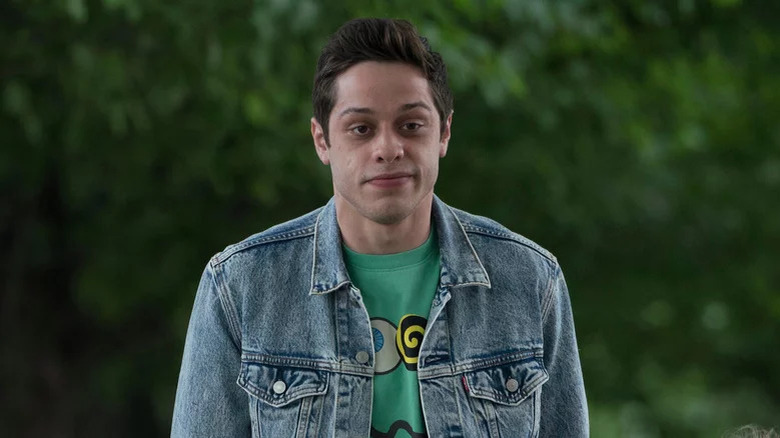 Universal Pictures
"Bupkis" is a half-hour comedy, executive produced by Lorne Michaels, Davidson's old boss from "Saturday Night Live" through his Broadway Video, with Judah Miller ("The King of Staten Island") serving as showrunner and executive producer. Here is the official synopsis for the series:
Bupkis, a half-hour live action comedy, is a heightened, fictionalized version of Pete Davidson's real life. The series will combine grounded storytelling with absurd elements from the unfiltered and completely original worldview for which Pete is well known.
I've said this before, but how much more heightened Pete Davidson's life could be? Either way, Davidson, Falco, and Pesci together in a single series is just too good a combination to miss. Davidson recently played Blackguard in "The Suicide Squad," directed by James Gunn. "The King of Staten Island," which Davidson starred in with Marisa Tomei, Bill Burr, Steve Buscemi, and Maude Apatow was also semi-autobiographical. Davidson also stars in the A24 horror flick "Bodies Bodies Bodies."
We don't have a release date for "Bupkis" yet, but we'll keep you updated as soon as the information becomes available.