How Working With Netflix Compares To Disney And LAIKA, According To Wendell And Wild Director Henry Selick [Set Visit]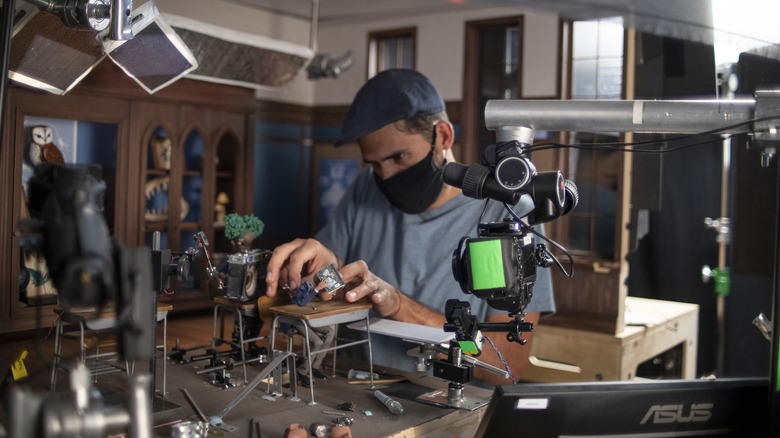 Netflix
Despite his status as an icon of animation, it's weird to think that Henry Selick hasn't directed a movie since 2009's "Coraline." That isn't for a lack of trying on his part — projects like "The Shadow King" were started, but eventually died out during development for some reason or another. Because of this back-and-forth from production to cancellation, it's nice that Selick is finally returning to the director's chair, and with the help of Keegan-Michael Key and Jordan Peele, nonetheless.
Back in April 2022, /Film and other outlets were invited to the set of "Wendell & Wild." The film, which centers around the titular demon brothers (Key as Wendell and Peele as Wild) trying to get a young girl named Kat (Lyric Ross) to summon them into the human world, is slated to stream exclusively on Netflix this October. Given how he's returning to the spotlight in the age of streaming, many fans might wonder if working for a service like Netflix is any different than working with an established theatrical company like Disney or a newer venture like LAIKA. Selick addressed this directly during the April set visit:
"You're not going to keep jumping through hoops. Right up front, if they believe in it, they're making it. Whereas, development at most other studios, it's always hurdle after hurdle with plenty of people along the way who want to step in and say no because then they don't risk anything."
Going with the flow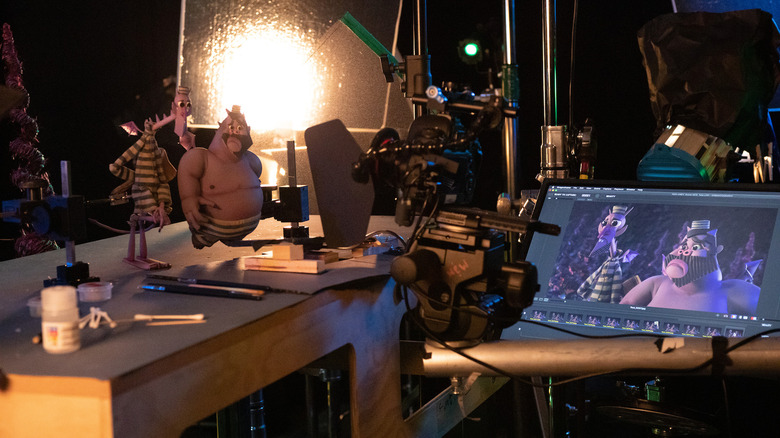 Netflix
Needless to say, it sounds like Selick was given a lot of creative control over the movie. Although he has made some great movies with the support of Disney and Laika, this level of creative control is apparently something he has not been familiar with. According to Selick, he had a fair amount of control over his directorial debut, 1993's "A Nightmare Before Christmas," potentially due to producer Tim Burton personally seeking him out. Unfortunately, he didn't have a similar experience for his follow-up, 1996's "James and the Giant Peach."
"Disney got a lot more involved," he explained, "and suddenly a lot more energy was being sucked up into the politics of it."
That, combined with the creative flip-flopping of 2001's "Monkeybone," is what eventually drew Selick to the burgeoning LAIKA. Given the studio's relationship with the independent-leaning Focus Features and not a more commercial distributor like Disney or 20th Century Fox (which the former now owns), it's easy to see why the director was interested in working with a new studio for "Coraline."
"They supported me very well. They maybe didn't know any better, but it was great," Selick said. "The biggest pushback was from distributors, Focus Features ... they wanted it to be like a regular cartoon."
While this created some tension between Selick and the producers from Focus, don't expect a movement to #ReleaseTheSelickCut to form any time soon. He maintained that he still received a lot of creative support while working on "Coraline."
Unprecedented times call for unprecedented measures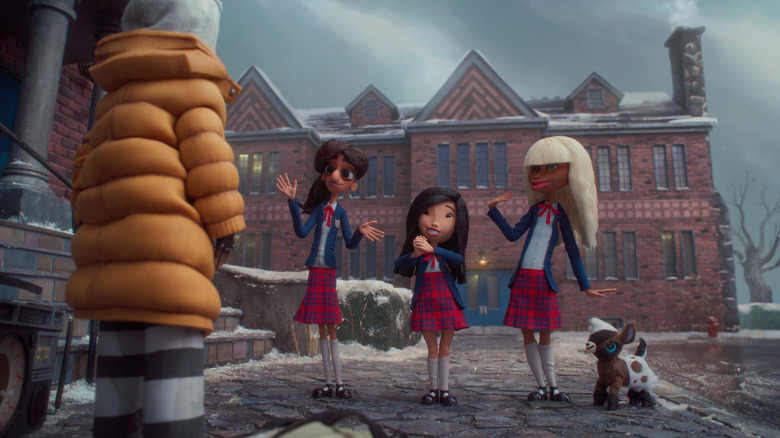 Netflix
So, if Selick has had a pretty decent time working with Disney and Laika, all things considered, what makes Netflix so unique from them? Speaking to the press, he explained that it was the way that the streamer kept to their word during production that made him appreciate working with them.
"Netflix is great, right from the start in terms of they stuck to their word," he explained. "If we say yes now, that means we're making the film."
When he says this, he means it. Production on the movie found itself in the middle of unprecedented circumstances, not only with the COVID-19 pandemic but a series of wildfires that affected California and Oregon. It had gotten so bad that all of the puppets and sets had to be evacuated over fears that the fires would hit the studios they were filming in.
While this sounds great for Selick, there is a big elephant in the room. Earlier this year, Netflix quietly slashed its animation department with the intent of decreasing its overall output. While the animated projects that are still slated to release look promising, it's hard not to wonder whether the support Selick received will ever be given to animation directors and creators again. The future is uncertain, but here's to hoping this film will reinvigorate the streamer's interest in high-quality animation.
"Wendell and Wild" hits Netflix on October 28, 2022.