Key And Peele Reuniting For Netflix Stop-Motion Movie By 'Coraline' Director Henry Selick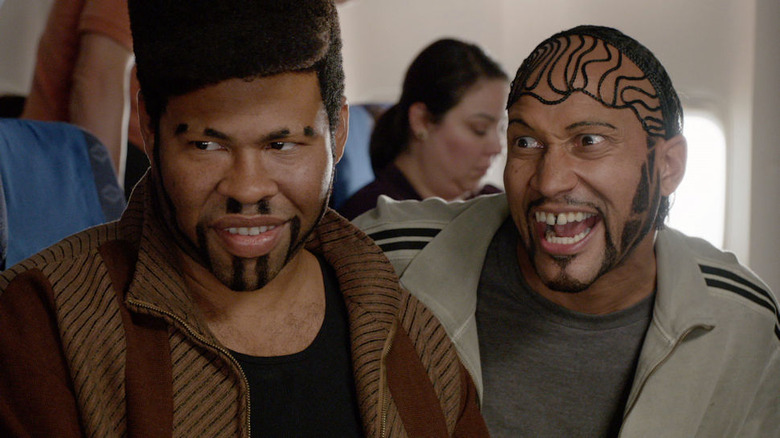 It's been three years since the final episode of Key and Peele aired, but we still feel the hole left by the near-perfect sketch comedy series. We could hope for a reunion special or maybe even a revival, but with its creators/stars Keegan Michael Key and Jordan Peele currently killing it in Hollywood, that's unlikely.
But a Key and Peele reunion is in the works, even if it's not in the form you'd expect. The duo are teaming up as the voice actors in Netflix's Wendell and Wild, a stop-motion animated feature to be directed by Coraline and Nightmare Before Christmas director Henry Selick.
After his historic Oscar win for the screenplay of his directorial debut Get Out, all eyes are on Jordan Peele. While Peele is planning a series of "social thrillers" in the vein of Get Out, it's his reunion with his old Key and Peele co-creator Keegan Michael Key that is getting fans all in a tizzy. The two of them won't reunite on screen, but it still makes for one of the most exciting feature films from Netflix. Plus, it marks the return of Peele to acting after his directing career took off.
The two of them are voicing Wendell and Wild, according to Deadline, two demon brothers who scheme to escape hell. And if it's anything like any of their banter-filled, over-the-top sketches, it will be an absolute riot (here's hoping they cast Liam Neeson as well).
Based on an original story by stop-motion animation maestro Henry Selick and a script by Selick, Peele and Clay McLeod Chapman, Wendell and Wild follows the two titular demon brothers who are forced to face off against their arch-enemy in order to earn their way out of hell.
Wendell and Wild will be the return of Selick, the director behind seminal stop-motion movies like James and the Giant Peach and Nightmare Before Christmas, to stop-motion animation after 2009's acclaimed and visually stunning Coraline.
While the movie moves forward, Selick and Chapman have also struck a deal with Simon & Schuster to write a book that will be published around the film's release. Argentinian artist Pablo Lobato will be designing all the characters. Peele is also producing Wendell and Wild through his Monkeypaw company, along with Selick and Ellen Goldsmith-Vein for the Gotham Group.
Wendell and Wild marks Netflix's second foray into high-profile stop-motion animation, following the streaming service's purchase of Bubbles, a film about Michael Jackson's pet chimp, at Cannes last year.
There's no release date yet announced for the film, but considering the painstaking process it takes to make a stop-motion film, don't expect Wendell and Wild for several years. In the meantime, bask in Key and Peele's adorable friendship by checking out Key's rapturous response to Peele's Oscar win.