House Of The Dragon's Had The Biggest Premiere Of Any Show In HBO History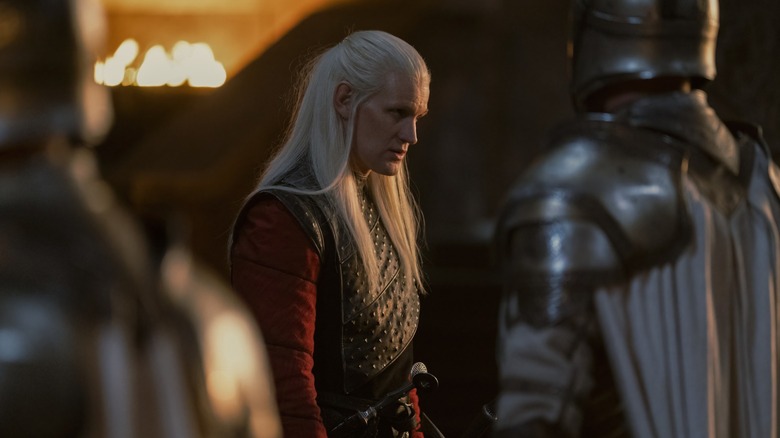 Ollie Upton / HBO
HBO has another massive hit on its hands. Three years after "Game of Thrones" concluded, George R.R. Martin's world of dragons came roaring back in a big way on Sunday. The company has shared via press release that "House of the Dragon" had the biggest premiere of any HBO series ever, a fantastic feat for the long-running pay cable network. Though internally recorded streaming data should of course always be taken with a grain of salt, HBO reports that initial viewership for the show across HBO and streamer HBO Max topped out at 9.986 million viewers last night.
The network notes that Sunday night viewership typically only accounts for 20 to 40% of any given show's total gross audience, meaning that many more fans will likely catch on to "House of the Dragon" with reruns and on streaming throughout the week. Comparatively, the season 2 premiere of "Euphoria" earned 13.1 million viewers after about three weeks.
So, will HBO rethink those other spinoffs now?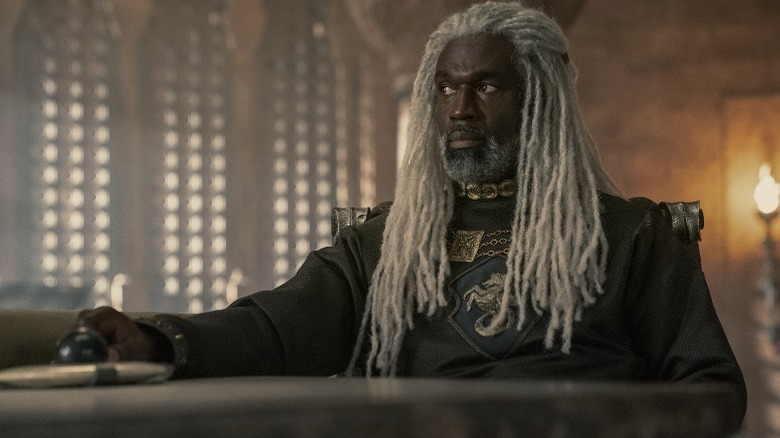 Ollie Upton / HBO
Word of mouth certainly spread quickly for "House of the Dragon," whose premiere episode introduced the cunning and heir-obsessed Targaryens of yesteryear before brutally killing some of them off. The show was also reportedly the number one trending topic on Twitter for 14 hours straight after its premiere.
This is great news for HBO, especially since the channel's parent company, Warner Bros. Discovery, has been in the news for all the wrong reasons lately. After the unceremonious cancellation of the "Batgirl" movie and the continued removal of exclusive series and films from the only place they're legally available, HBO Max, fans and artists alike have been nervous about what the future holds for this company that seems determined to write off some debt at the expense of great art. If "House of the Dragon" is as big as it looks to be, it'll almost certainly be a cash cow for the company.
It also makes questions about other potential "Game of Thrones" spin-offs inevitable. At one point, HBO had so many Westeros-set projects in development that they were tough to keep track of, but they eventually scaled back, abandoning a previous prequel pilot and shelving a show about Flea Bottom. Earlier this year, HBO's VP of Original Programming Kara Buckley said that the powers-that-be at HBO "don't feel the need to make another one unless it feels really creatively exciting to us." I have a feeling this record-breaking viewership could creatively inspire some people.
"House of the Dragon" airs on HBO and HBO Max on Sunday nights.