Batgirl Composer Natalie Holt Was Going To Use A Key Element Of Danny Elfman's Batman 1989 Score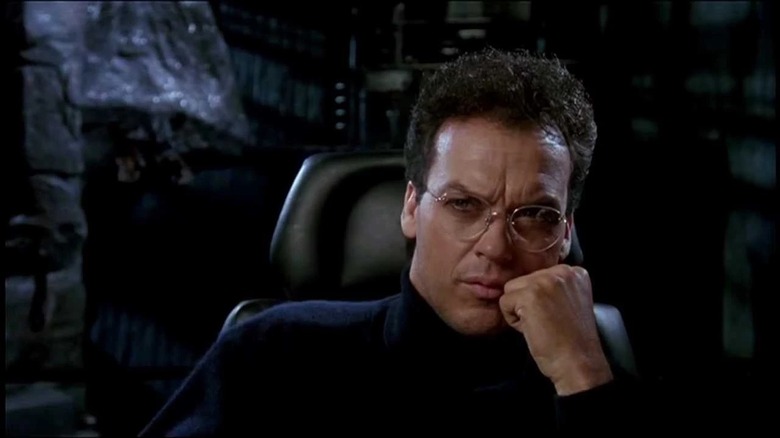 Warner Bros. Pictures
Is there any better way to guarantee people are going to keep talking about a project than keeping it locked away from prying eyes? Such is the quandary presented by "Batgirl" and "Scoob!: Holiday Haunt," two films that might've come and gone with only so much fanfare had Warner Bros. Discovery released them as originally planned. Instead, the movies were shelved at the eleventh hour as the result of what amounts to a glorified tax write-off, at a point where the pair were either near or already well into the final stages of post-production.
The optics are particularly bad when it comes to "Batgirl," a superhero film that features a Latina woman as its lead ("In the Heights" star Leslie Grace), a script by a British-Asian woman ("Bumblebee" and "Birds of Prey" writer Christina Hodson), two Belgian-Moroccan directors ("Bad Boys for Life" and "Ms. Marvel" duo Adil & Bilall), and a beloved actor who's only just begun his well-deserved career renaissance as its villain (Brendan Fraser). That's to mention nothing of composer Natalie Holt, who broke out with her music for the "Loki" series before becoming the first woman to score a live-action "Star Wars" projects thanks to "Obi-Wan Kenobi."
Let's also not forget the movie's much-hyped, not-so-secret guest star in the form of Michael Keaton, reprising his role as the Caped Crusader from Tim Burton's "Batman" and its sequel, "Batman Returns." As if all that wouldn't be enough, Holt even had plans to incorporate a key element of Danny Elfman's score for Burton's films in "Batgirl," as a way of further honoring their legacy.
'Danny Elfman had given me his blessing'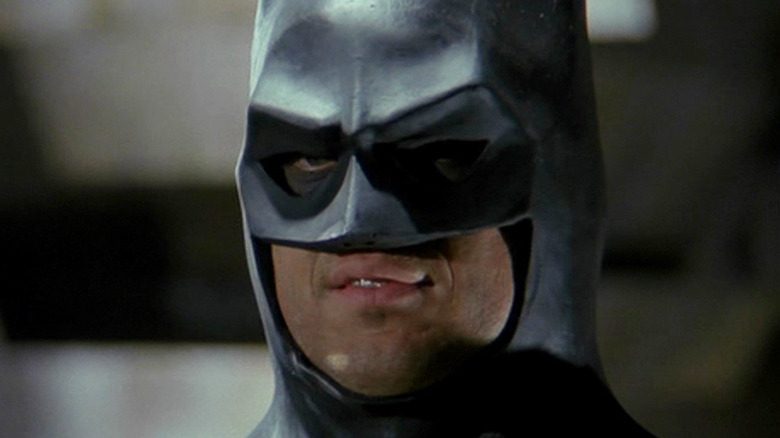 Warner Bros. Pictures
The last time Elfman got to play in the DC cinematic sandbox, he was hired at the last minute to whip up the music for the theatrical cut of "Justice League" in 2017. He did about as well as you could reasonably expect anyone to under the circumstances, delivering a perfunctory score that recycled the musical themes from Burton's "Batman" and Richard Donner's "Superman" in a calculated effort to appeal to the audience's nostalgia. Thankfully, Elfman has since returned to the superhero well under better circumstances with "Doctor Strange in the Multiverse of Madness," resulting in one of his most inspired scores in years.
In an interview with The Hollywood Report, Holt revealed that she, too, had planned to use Elfman's classic "Batman" leitmotif for "Batgirl," though in a way that makes far more sense artistically than it did on "Justice League" (in light of Keaton's involvement):
"I wanted to use his original [1989] Batman theme for Michael, to keep that continuity going. Danny Elfman had given me his blessing."
Holt added that the outpouring of support from people in light of the film's cancelation hasn't gone unnoticed:
"There has been quite a lot of support for the project. It's just nice for us all who put so much time into it, to know that people care."
So long as those involved with "Batgirl" are willing to talk about their work, don't expect that conversation around the film to die out anytime soon (whether Warner Bros. Discovery likes it or not). In the meantime, you can catch Keaton's Batman in "The Flash" when it arrives on June 23, 2023 — assuming the long-delayed movie isn't canceled for very different reasons than "Batgirl" was.