Neil Gaiman Has The Perfect Cameo Role In The Sandman's Bonus Episode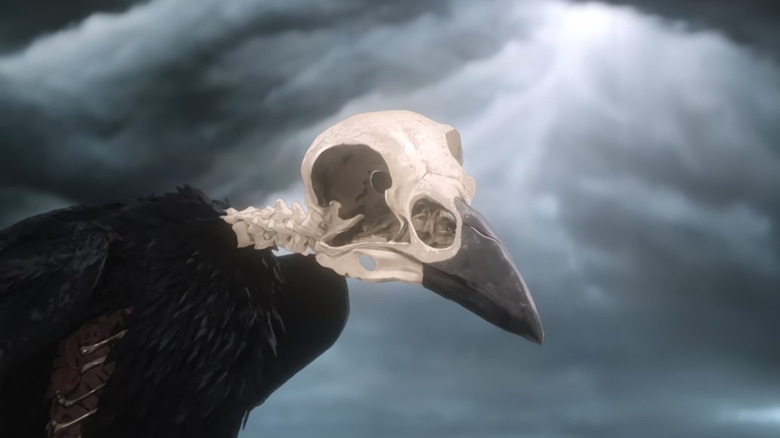 Netflix
Netflix and "The Sandman" creator Neil Gaiman had a nice little surprise for fans recently, dropping an extra episode of the series onto the streamer that contains two stand-alone stories: "Dream of a Thousand Cats" and "Calliope." Both of these tales are wonderful additions to the lore of "The Sandman," but they don't really fit into the serialized structure of the rest of the series, so releasing them as a bonus episode is a stroke of genius. 
"Dream of a Thousand Cats" also provided the team behind "The Sandman" with a chance to include some cameos. The entire story is animated, giving some of the people closest to "The Sandman" a chance to voice a character in the world. Even Gaiman himself got in on the action, voicing a dead crow, and it's honestly perfect. 
A guide to the Dreaming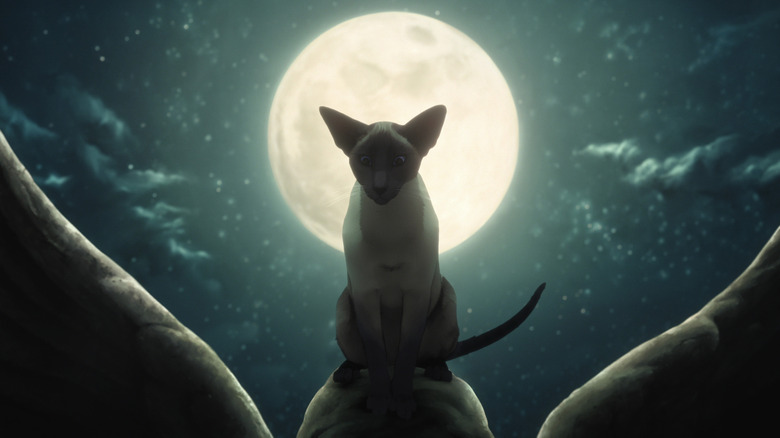 Netflix
In "Dream of a Thousand Cats," a Siamese cat voiced by Sandra Oh travels through the Dreaming, or the realm of dreams, in order to find Morpheus (Tom Sturridge) and get his help in figuring out why cats are subservient to humans. When she first arrives in the Dreaming, she meets a crow that's seen livelier days, and he explains to her that seeking Dream means seeking revelation. He gives her a mystical overview of the path ahead, and clearly understands the sleeping world. Who better to voice the dead dream crow than Gaiman, who invented all of these fantastical realms and designed the rules himself? 
Gaiman has done other voice work in the past, including playing a version of himself in "Jay and Silent Bob's Super Groovy Cartoon Movie," and in "The Sandman" he's clearly relishing in playing this know-it-all corvid. 
A whole cast of cool cats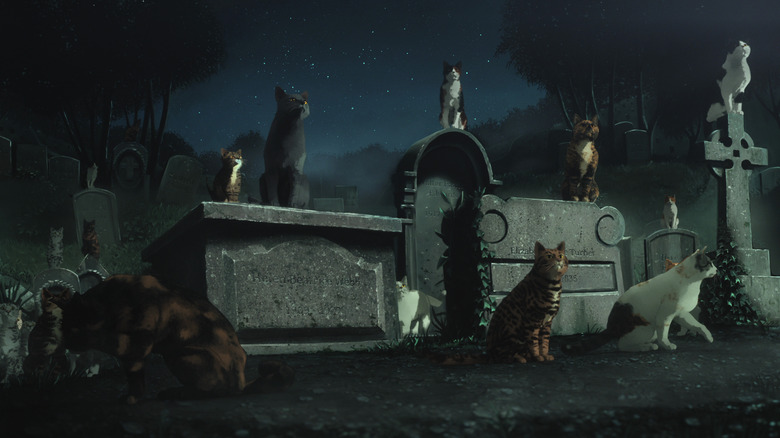 Netflix
Gaiman isn't the only fun cameo in "Dream of a Thousand Cats," and he shared the complete cast list on Twitter to show fans just how many fun voice actors joined in bringing this beloved "The Sandman" story to life. Of course Tom Sturridge, who plays Morpheus in the rest of the series, shows up as the cat version of Dream, but the man who played Morpheus in the "Sandman" audio drama, James McAvoy, also appears as the "Golden-Haired Man." 
In case you were wondering... #Sandman #DreamOfAThousandCats pic.twitter.com/Q95cPQaklg

— Neil Gaiman (@neilhimself) August 19, 2022
Two fan-favorite performers from another Gaiman series, "Good Omens," also appear, as David Tennant and Michael Sheen each voice a character in the episode. Both play humans, and the humans in "Dream of a Thousand Cats" are definitely not the heroes, so some fans of the duo might be in for a rude surprise. These guys are not the angel and devil you know.
"The Sandman" season 1 is now streaming on Netflix.