House Of Spoils: Everything We Know So Far About The Blumhouse Thriller Starring Ariana DeBose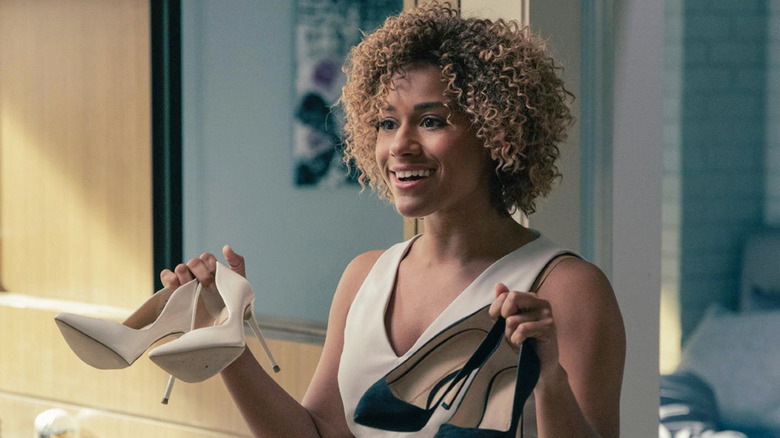 HBO
Ah, they grow up so quickly. It seems like only yesterday Ariana DeBose was playing "The Bullet" that inches closer and closer to ending Alexander Hamilton's life over the course of Lin-Manuel Miranda's Broadway smash-hit "Hamilton." Now, she's an Oscar-winning actor thanks to "West Side Story" and is snagging all manner of gigs, from a role on "Westworld" to a part in Sony's Spider-Man Universe with the upcoming "Kraven the Hunter." On top of all that, DeBose is slated to return for even more meta musical mischief in the second season of "Schmigadoon!"
Adding to her workload, DeBose has now lined up a leading role in Blumhouse's "House of Spoils." The original thriller hales from writers and directors Bridget Savage Cole and Danielle Krudy, the duo behind the splendidly chilly, sea-soaked, Coen Brothers-style crime-comedy "Blow the Man Down." With their latest project, Cole and Krudy are venturing even further into the realm of pure horror, which would be intriguing news on its own, even without a sparkling talent like DeBose attached. Here's everything we know about the movie so far.
What is House of Spoils about?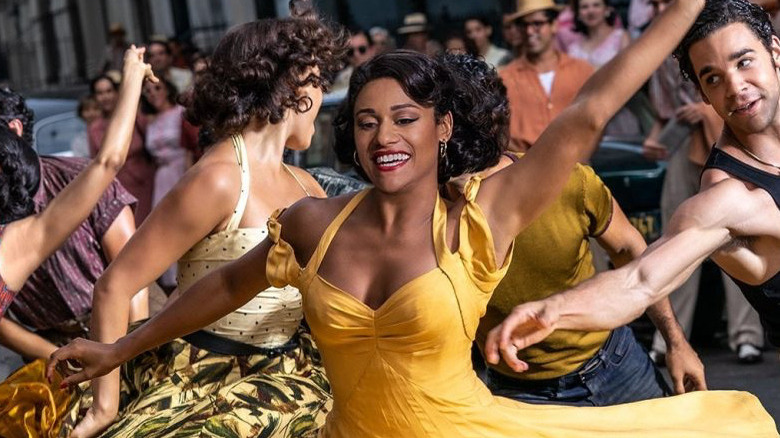 20th Century Studios
According to The Hollywood Reporter, "House of Spoils" will feature Ariana DeBose as "an ambitious chef who opens her first restaurant, a farm-to-table affair on a remote estate. She soon battles kitchen chaos, a dubious investor, crushing self doubts and the powerful spirit of the estate's previous owner threatening to sabotage her at every turn."
An anxiety-inducing story set in the high-pressure world of chefs and small-time restaurant businesses is certainly far from untested ground — though, judging by its synopsis, "House of Spoils" will have less in common with "The Bear" and more with a film like the Blumhouse-backed "Whiplash" (that is, if Miles Teller was really into cooking and J.K. Simmons were a malevolent, petty ghost rather than an abusive music teacher). Whatever the case, it seems its directors are angling for a curveball here, which makes it harder to nail down exactly what type of genre movie we're getting, in a good way.
What we know about the cast of House of Spoils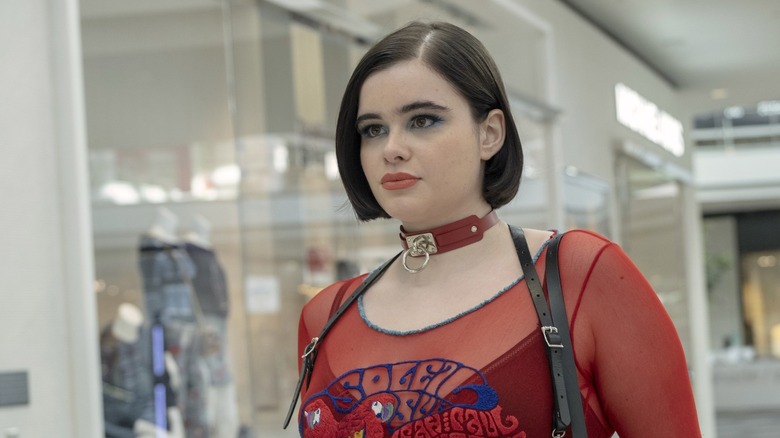 HBO
Who is working on House of Spoils?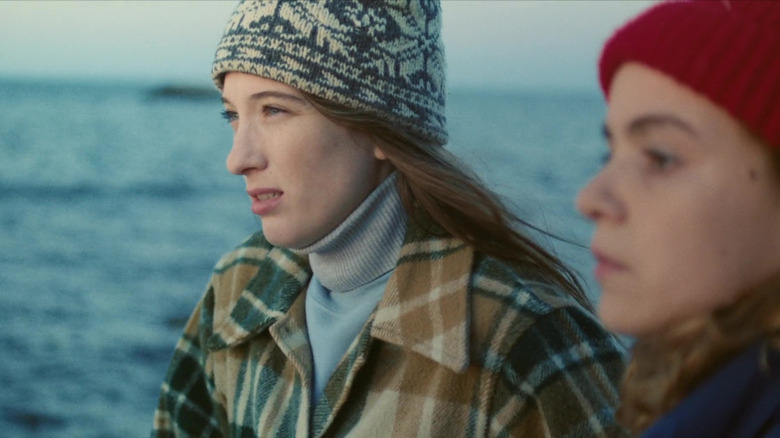 Amazon Studios
Bridget Savage Cole and Danielle Krudy are both writing and directing "House of Spoils," with Jason Blum, Alex Scharfman, Lucas Joaquin, Drew Houpt, Adam Hendricks, and Greg Gilreath producing.
"House of Spoils" is being backed by Amazon Studios and will stream exclusively on Prime Video at some point in the future, with filming scheduled to begin this fall. Far from strangers, Blumhouse and Amazon previously teamed up on "Welcome to the Blumhouse," the horror movie anthology that debuted on Prime Video from 2020 to 2021. Amazon also picked up the rights to "Blow the Man Down" after its run on the film festival circuit in 2019, releasing it on Prime Video just as the global lock-downs went into effect the year after.