Euphoria Standout Barbie Ferreira Will Not Be Returning For Season 3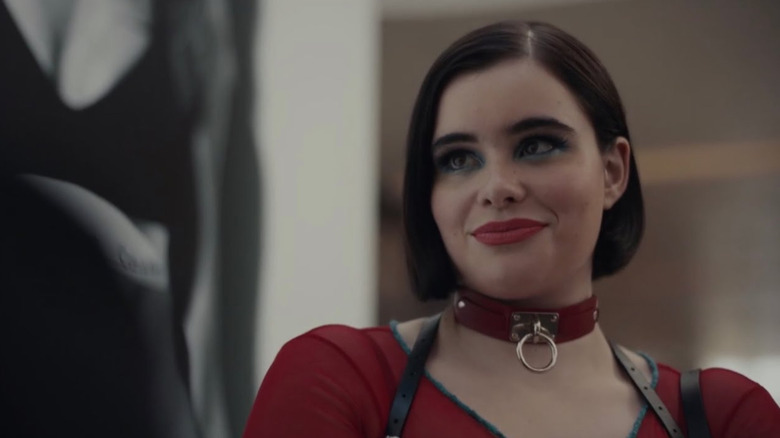 HBO
Although production on the third season of "Euphoria" hasn't officially started yet, it looks like it will feature one less character. In a now-deleted Instagram story, Barbie Ferreira captioned a piece of art made of her character, Kat, by castmate Hunter Schafer with some pretty sad news. Although the answer itself is a bit cagey and indirect, it sounds like she might not be returning to "Euphoria" for its third season.
"After four years of getting to embody the most special and enigmatic character, Kat, I'm having to say a very teary-eyed goodbye," Ferreira wrote. "I hope many of you could see yourself in her like I did and that she brought you joy to see her journey into the character she is today."
There is quite a lot to unpack with this apparent departure. Kat was a popular, if not somewhat controversial character in a controversial show. While a lot can be said about her season 1 arc where she dabbles in webcam modeling, many felt that her overarching storyline about self-acceptance was one that was sorely needed. Unfortunately, that same storyline was pushed far into the background in season two, along with other fan-favorite storylines revolving around other characters. 
Seeing that Kat's storyline could be pushed away even further than it was is pretty disheartening, but there are some bits of context that could provide a bigger picture of the situation.
What could have contributed to this departure?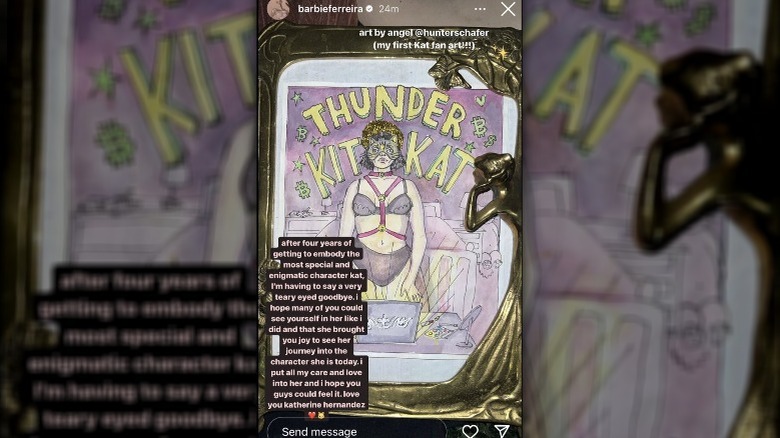 Barbie Ferreira
According to a report published by The Daily Beast, the second season of "Euphoria" was wracked with on-set drama over the direction the show was taking. The alleged insiders that contributed to the report claim that Ferreira frequently clashed with showrunner Sam Levinson over proposed storylines that Kat would undergo. However, she disputed the report (via Variety), saying that they were blown out of proportion.
There is also the possibility that Ferreira won't be the only cast member leaving the show, as it could undergo a whole creative reset. The second season finale, "All My Life, My Heart Has Yearned for a Thing I Cannot Name," ended on a somewhat closed note, with the show's main character Rue (Zendaya) revealing via voiceover that she spent the rest of the school year clean. She also remarks that she feels better about her future than she ever had before.
How "Euphoria" plans to follow this up is unknown, but it could move away from its current high school setting altogether. A time jump, where Rue and/or her acquaintances are now young adults, could occur. The show could also now focus on Rue's sister, Gia (Storm Reid), and her group of friends. Another possibility, which is admittedly not as likely as the others listed here, is that Warner Bros. Discovery is looking to cut back on the show's massive budget, which was reported in 2019 by Variety as around $11 million per episode.