The Daily Stream: Veronica Mars Shows Us What Resilience Looks Like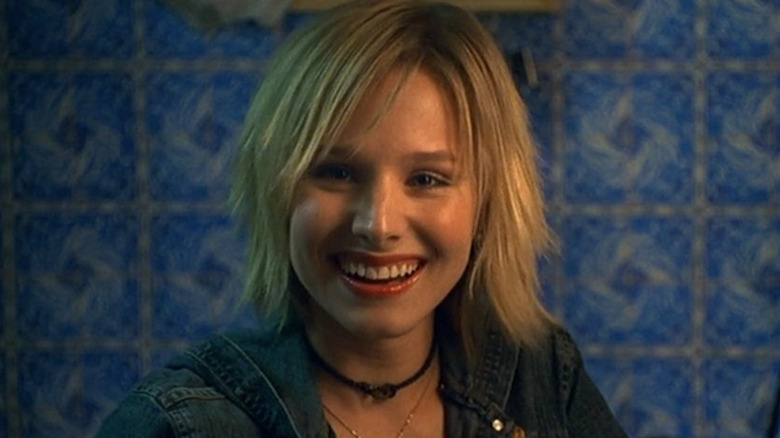 Warner Bros Television
(Welcome to The Daily Stream, an ongoing series in which the /Film team shares what they've been watching, why it's worth checking out, and where you can stream it.)
The Series: "Veronica Mars"
Where You Can Stream It: Hulu
The Pitch: When "Buffy the Vampire Slayer" went off the air in 2003, fans were left with a longing for a powerful heroine who fought back against injustice. Despite the problematic nature of that series in hindsight, there is no denying what it meant to so many viewers to see a female character like that on television. Though 2004's "Veronica Mars" wasn't based in the supernatural world, it's often been called the spiritual successor to "Buffy" for good reason. Veronica showed us once again that trauma and loss will affect you, but they don't have to define you. 
The series ran for three seasons, first on UPN, and then on The CW. Creator Rob Thomas and star Kristen Bell crowdfunded a film (released in 2014) and raised $5.2 million on Kickstarter, with a fourth season finally appearing on Hulu (the show's current home) in 2019. The less said about that final season, the better, though it doesn't diminish my love for the original series. 
"Veronica Mars" is the story of a high school girl (Kristen Bell) who used to run with the fancy crowd. Her father Keith Mars (Enrico Colantoni) was the sheriff of the fictional wealthy town of Neptune, California, where the line between the haves and the have nots is strong. She used to date Duncan (Teddy Dunn), the son of a billionaire, and was best friends with his wild sister Lilly (Amanda Seyfried) and her boyfriend Logan (Jason Dohring). That is, until Lilly is murdered, and Veronica's father accuses Lilly's father of botching the investigation. 
Why it's essential viewing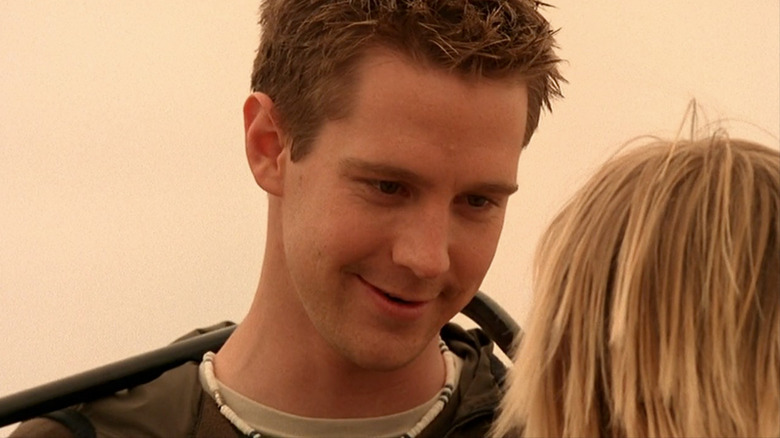 Warner Bros Television
That's the beginning of the story in a nutshell, but that isn't all. During a party, Veronica is sexually assaulted after having her drink drugged. Her father is fired after a recall election and becomes a private investigator. Her mother starts drinking and leaves the family. I know it sounds awful, but despite it all, what "Veronica Mars" is, really, is a story of hope. When Veronica is ostracized after choosing to side with her father, she finds new friends. She refuses to give up on the case of who really murdered Lilly, leading her to find her true calling as a detective. She bonds with her father in new and really wonderful (and delightfully funny) ways. She finds love again, goes to college, and students start coming to her to ask for help with cases of their own. 
The entire show is really about resilience (outside of season 4, which we will pretend doesn't exist). Veronica has to deal with loss and the trauma of her experience like the rest of us, but she does it in a way that strengthens her bonds with new friends, and with her family. She actively works through her pain, and in turn helps other people handle theirs. 
Taking back your power
Warner Bros Television
The key that Veronica finds for herself is helping other people. In a sense, the show does that as well. Perhaps you've heard of something called parasocial relationships, where we as viewers have a one-sided relationship with a character in a book or on a screen. It sounds like something that would be unhealthy, and while that can be true in a few circumstances, for the most part, it can actually be really helpful. 
Seeing a character like Veronica dealing with her own pain through service (and seeing her as a parasocial friend) reminds us that we can do the same. We can watch someone else experience what we have (or something similar) and see how they deal with it. It's inspiring, and it's really powerful to see a young woman take her trauma and find a way to move on.
Not only that, but "Veronica Mars" gave us an early look at some wonderful actors. Aside from Kristen Bell and Jason Dohring, we have an early appearance from Amanda Seyfried, who absolutely makes her mark on the show, despite playing a ghost and a memory. This was also an early job for Tessa Thompson, who plays the daughter of a baseball legend. It is absolutely worth a watch. Just ... don't bother with season 4, which undoes everything I've just said. Trust me, it's not worth it. 
If you or anyone you know has been a victim of sexual assault, help is available. Visit the Rape, Abuse & Incest National Network website or contact RAINN's National Helpline at 1-800-656-HOPE (4673).