How To Watch Minions: The Rise Of Gru At Home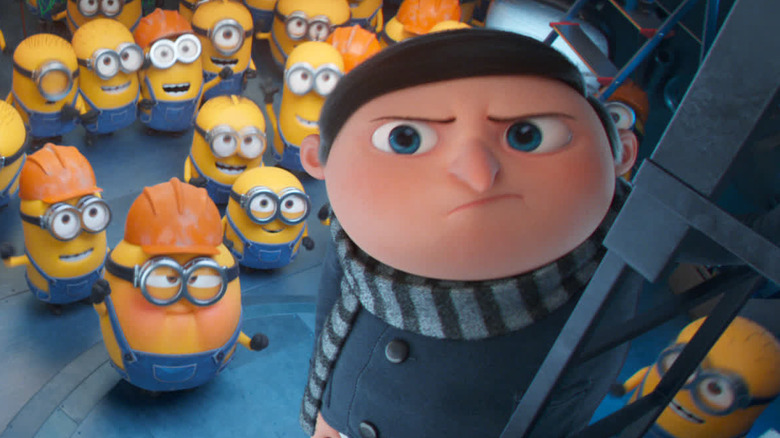 Universal Pictures
"Minions: The Rise of Gru," the latest film featuring the sentient horde of henchmen with a Twinkie-visage, took theaters by storm this summer. The storm, of course, was made of two things: money (it made a lot) and bespoke-suited gentlemen, who hooted and hollered their enthusiastic way through many-a-screening. Beyond the viral TikTok trends, the flash-mobs, and the theatrical theatrics is the 1970s-set story of an early-career Gru (once again voiced by Steve Carell), a supervillain aspirant who idolizes the nefarious group the Vicious 6. We watch Gru hatch yet another master plan, while his ever-loyal Minions help him build his first lair, build their first weapons, ultimately landing him in the crosshairs of evil itself in this charming "Despicable Me" prequel-sequel.
The film lit up the box office, even setting the all-time record for the biggest Fourth of July weekend ever. For the at-home connoisseurs who want to see these loyal yellow hench-Minions without braving ticket lines or suited teens, you're finally in luck: you can finally see "Minions: The Rise of Gru" at home. Here's how.
The password is you can now watch the Minions at home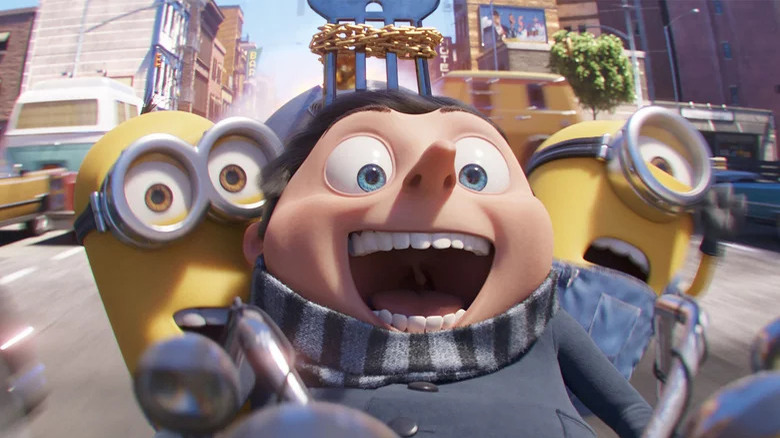 Universal Pictures
It may be some time before you can simply stream the "Minions" prequel at home. Given its July 1 premiere date and the movie's 45-day theatrical window, the earliest it could come to streaming is August 15. That said, if it continues to sell tickets and stay in theaters, it may not arrive at a streamer until this fall. The good news, however, is that you can now watch "Minions: The Rise Of Gru" on demand from the comfort of your own homes. 
"Minions: The Rise of Gru" is now available for rent via any of the major digital retailers, including Prime Video, Apple TV, Xfinity, Vudu, YouTube, and Microsoft. It's certainly an animated outing that works on the silver screen, but the retro vibes, banana-obsessions, and villainous plotting should work just as well at home as they in theaters. If anything, watching it at home confers a few advantages — you have a little more time to translate Minionese into your language of choice, and you can avoid besuited Gen Z crowds. Alternately, of course, you can screen it at home in your own full regalia without any concern about being kicked out of the theater by ushers with a grudge against formal wear — the ball is finally in your court.