Marvel's Kevin Feige Reached Out To Batgirl's Directors After The Film's Cancellation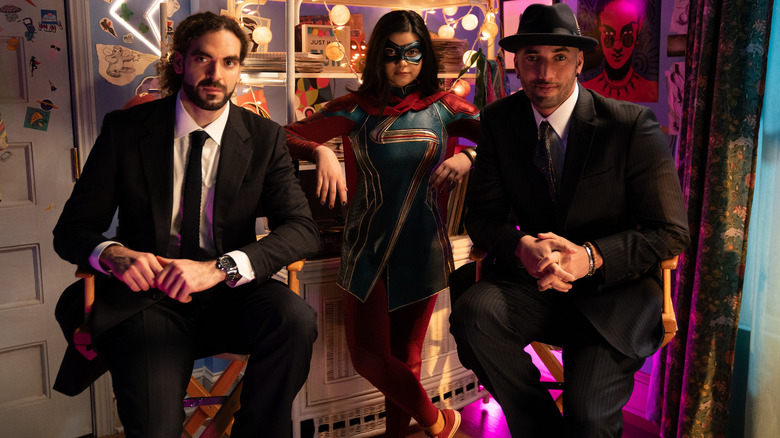 Marvel Studios
Here's an absolutely wild hypothetical that would simply be too silly to ever come true: A major studio hires a talented and fast-rising director duo for their next superhero movie, both of whom are coming off a celebrated sequel to a hit action franchise and whose ability to break through into the highest level of the industry stands as an important win for diversity. In the years since their hiring, Marvel Studios similarly scoops them up for a highly-anticipated superhero series and their work receives an added boost in recognition. Then, with their profile higher than ever before and with their superhero movie only months away from completing the post-production process, the aforementioned major studio abruptly pulls the plug on their movie and confirms that it will simply never see the light of day.
Oh, and all of this went down while one of those directors was celebrating his wedding.
You simply couldn't make this stuff up, so naturally this is exactly what happened when Warner Bros. Discovery CEO David Zaslav made the shocking decision to cancel the release of "Batgirl," directed by Moroccan-Belgian filmmakers Adil El Arbi and Bilall Fallah (known colloquially as Adil & Bilall). While the industry at large reeled from this bizarre and coldly businesslike development, one can only imagine how all those cast and crew who poured everything they had into the film reacted. We recently heard from star Leslie Grace, who was meant to play Barbara Gordon, and now Adil & Bilall have taken to social media to respond to the news — as well as share a heartwarming email from Marvel's Kevin Feige.
'Hope to see you soon'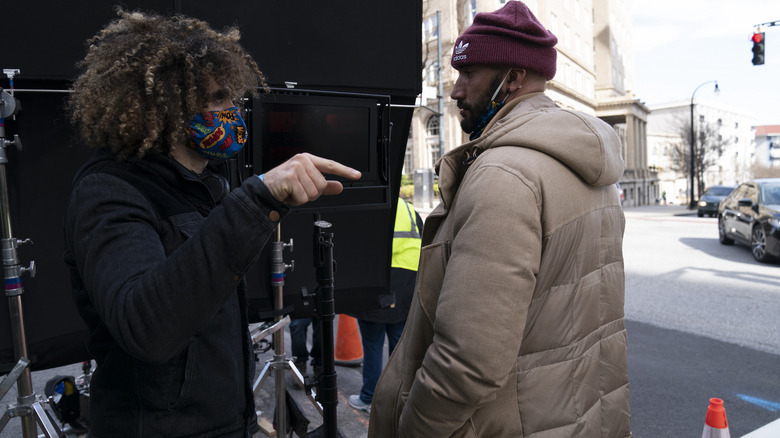 Marvel Studios
Warner Bros. Discovery has a lot to answer for in the months and years ahead, to say the absolute least, even after yesterday's investor's call made a valiant attempt at damage control. Chief among the lingering concerns centers squarely on how the studio can possibly hope to recruit the same level of talent that they've grown accustomed to working with over the decades. Christopher Nolan famously divorced Warner Bros. after their release strategy for "Tenet," spurning his home studio for the much more inviting atmosphere over at Universal — some might even say he was among the first to foretell HBO Max's fate, in fact. After witnessing how Adil & Bilall were treated, how could anyone want to work with the studio?
The answer might have come in the form of a screenshotted email that Adil El Arbi shared on Instagram. None other than Kevin Feige himself reached out to the pair of "Ms. Marvel" directors to offer his support:
"My friends, I had to reach and let you know we are all thinking about you both. Because of the wonderful news about the wedding (congrats!) and the disappointing news about 'Batgirl.' Very proud of you guys and all the amazing work you do and particularly 'Ms. Marvel' of course! Can't wait to see what is next for you. Hope to see you soon."
On the surface, this is merely their former boss kindly reaching out during a roller coaster few days for the filmmakers. But by posting this publicly (not to mention that potentially cheeky final line on Feige's part), this can't help but feel like the setup for the directors' comeback tour with Marvel. Could D23 announce one of the many newly-announced projects will be directed by Adil & Bilall? Stay tuned.