Bang!: Everything We Know So Far About Idris Elba's New Action Movie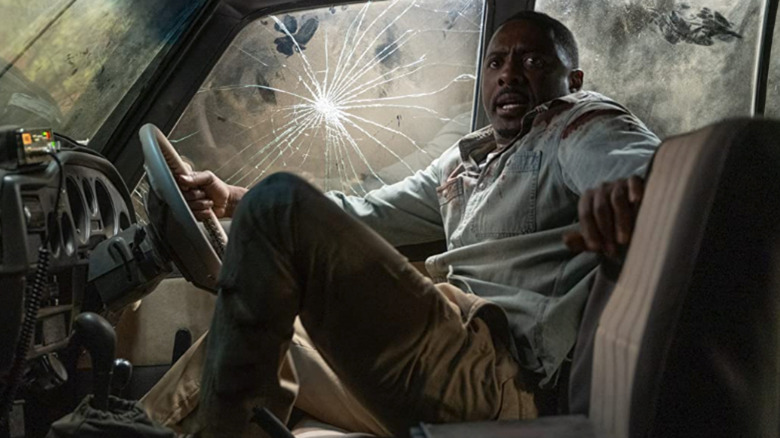 Universal Pictures
Dark Horse Entertainment and Netflix have seemingly had a successful partnership with each other. Shows like "The Umbrella Academy" and movies such as "Polar" have been hits on the platform, so why not keep this partnership going? According to Variety, the comics company and the streamer recently announced that their collaboration has expanded into a full first-look deal, allowing Netflix the first opportunity to adapt one of Dark Horses' comics for film or television.
Along with this news, two projects were announced to be in development, with one of them only being revealed in the very early stages. However, the other project came with more information and even a star in the form of Idris Elba. That project is "Bang!," a movie based on the six-part miniseries of the same name created by Matt Kindt and Wilfredo Torres. Elba will star and produce the film, and he's bringing along a big-name talent in the director's chair.
What Bang! is about?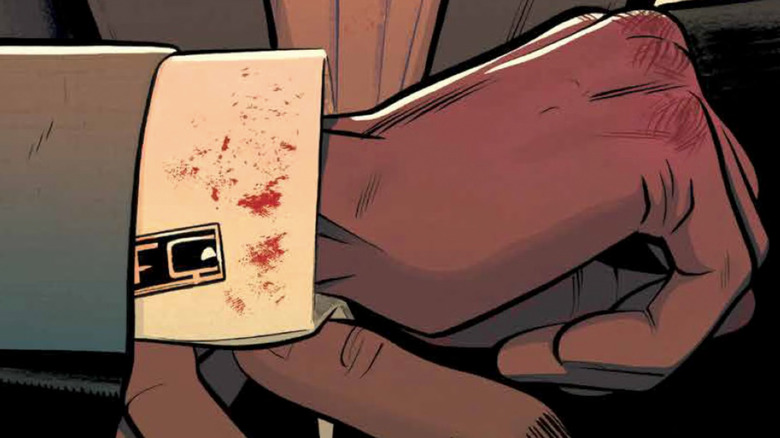 Dark Horse Comics
"Bang!" is poised to adapt the comic book of the same name with a very intriguing plot. The book follows a group of seemingly unconnected people that find themselves in a deep conspiracy. What type? Well, one that involves mass brainwashing done by a terrorist cult through the novels of a science-fiction author.
Needless to say, "Bang!" sounds like one hell of a ride, but it's unclear whether the film will just follow one character in this group or all of them together. Elba could play either Agent Thomas Cord, a top spy with unlikely memories, or John Shaw, a man who takes action against the terrorists using mysterious inhalers. Other members of the group that could be included in the film adaptation are Doctor Quinn, a disabled doctor with an AI-powered car, and Paige Turner, an 80-year-old detective with a black belt.
What we know about the Bang! cast and crew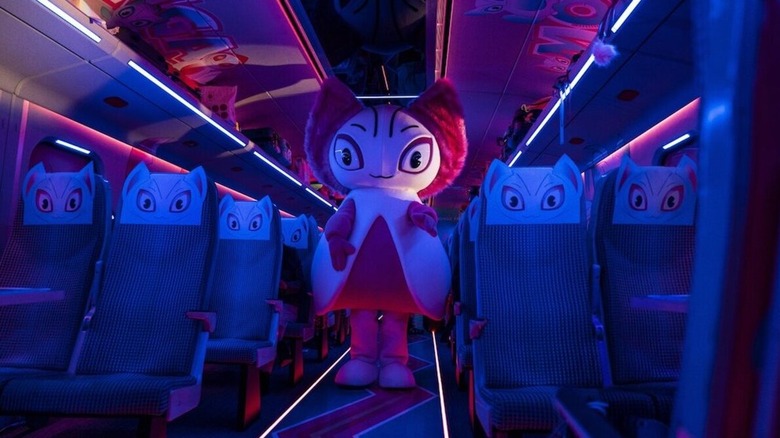 Sony
While other cast members outside of Elba have not been announced, there are a few key behind-the-scenes players that are sure to make the development of "Bang!" interesting. David Leitch, whose latest film "Bullet Train" is about to hit theaters, has signed on to direct the adaptation and will also produce it. His producing partner, Kelly McCormick, has also signed on under their 87North banner. Their involvement will likely grab the interest of action fans, as their slate focuses entirely on the genre. Representing Dark Horse as producers will be Mike Richardson and Keith Goldberg.
We'll be sure to add any updates as they become available.