Netflix's $200 Million The Gray Man Only Spent 8 Days Atop Its Streaming Rankings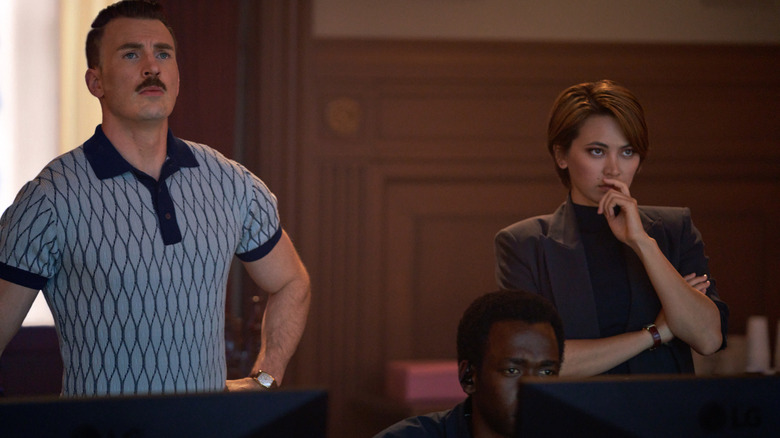 Netflix
Ever hear that saying about how you've made your bed and now you have to lie in it? Anyway, on a completely different and unrelated note, it would seem that Netflix's preferred viewership metrics may have come back to bite the streaming service with their most recent crown jewel.
Netflix's latest blockbuster offering, "The Gray Man," has been proudly touted as their most expensive film yet (although that claim may be somewhat dubious, as Slate's Sam Adams explained here) and is even set to kickstart a whole new franchise of its own — presuming that announcement wasn't just a cynical ploy to encourage as many subscribers as possible to watch the Russo brothers-directed flick, of course! But for all that budget and marketing muscle behind it, the rather tepidly-received action movie hasn't quite managed to make the attention-grabbing headlines that Netflix likely wanted.
A new IndieWire report details the news that one can either interpret as disappointing or largely meaningless, because of those aforementioned shady viewership metrics. In any case, after first debuting on Netflix on July 22, "The Gray Man" has been kicked out of its number 1 ranking after only eight (8!) days. As of this writing, the movie has been banished to the third slot on the streamer's Top 10 list, behind "Men in Black 3" and a Netflix original movie called "Purple Hearts" that definitely (allegedly) exists. It's always the one you least expect!
Playing with numbers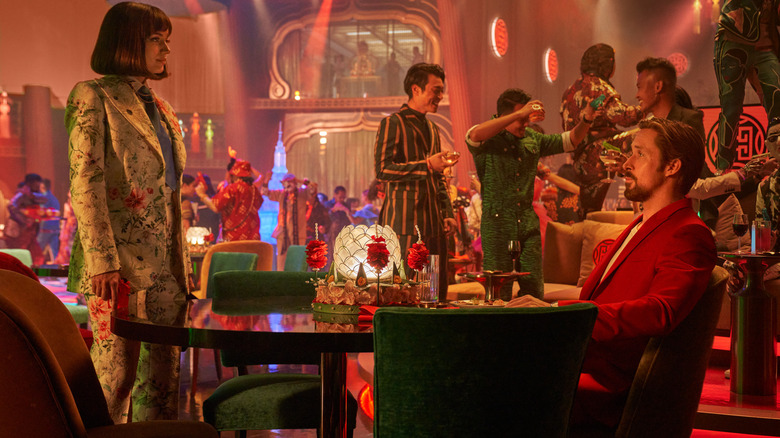 Netflix
After all that talk about viewership numbers and metrics and rankings, I can hear the uninitiated wondering, "Surely Netflix would actually quantify such things in concrete terms ... right?" Well, unfortunately, you'd be wrong. This is where we have to provide the necessary context that, for Netflix, "viewership" actually entails the hilariously vague measurement of "hours viewed." Under those parameters, "The Gray Man" snagged 88 million hours worldwide in its first weekend of release, which IndieWire reports is the fifth-highest for a Netflix original — more than 60 million hours fewer than "Red Notice," Netflix's previous blockbuster darling. By comparison, the Dwayne Johnson/Ryan Reynolds/Gal Gadot vehicle managed to hold onto that number one spot for two weekends (12 days total) and remained in the top 10 (which Netflix attempted to provide some measure of transparency, to mixed results) for almost three months.
With no actual box office figures to measure, interested observers will be sure to keep a close eye on how "The Gray Man" performs over the next several weeks. Netflix has gained an unseemly reputation as a major player that produces flash-in-the-pan movies and shows. These projects may easily meet expectations upon release ... but then they're hardly ever talked about again. Between that and filmmakers like the Russo brothers using nonsense phrases like "business-focused content" to describe their own movies like "The Gray Man," it's safe to say this isn't exactly the vision of the streaming future we had in mind a decade ago.