Secret Invasion Is Undergoing Story-Focused Reshoots With A New Writer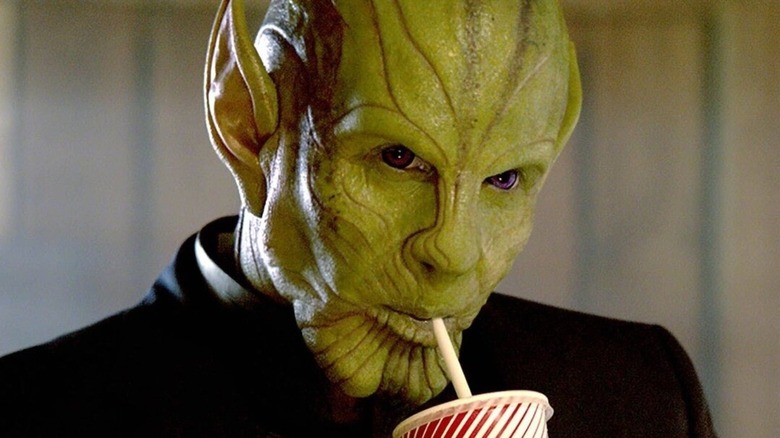 Marvel Studios
Reshoots and rewrites are par for the course in Hollywood, and can be particularly extensive where the Marvel Cinematic Universe is concerned. While the haphazard nature of some last-minute changes to MCU movies and streaming shows may have hard-working VFX artists fed up with the studio at present, the general public can rest assured that this is all part of the normal process — just another day at the Marvel factory, so to speak. Case in point: "Secret Invasion," the latest Disney+ series to roll off the assembly line from Marvel Studios.
Actor Christopher McDonald, fresh off an Emmy nomination for his guest role on "Hacks," recently spoke with Awards Focus about his upcoming part in "Secret Invasion," opposite Samuel L. Jackson, Ben Mendelsohn, Cobie Smulders, Don Cheadle, Emilia Clarke, Kingsley Ben-Adir, and more. As usual with Marvel, mum's the word when it comes to any specific plot details; McDonald said previously that he signed a non-disclosure agreement about "Secret Invasion," though he did let slip this time that his character "can sneak in and out of any storyline in the Marvel universe" (which could describe most any character in this interconnected shared universe). He also revealed that "Secret Invasion" is doing reshoots in London with a new writer, saying:
"The director [of 'Secret Invasion'] Ali Selim is fantastic, and it's a delight to play this storyline because it's really, really good. We're actually heading back to London on Tuesday to do additional scenes. They're doing reshoots in a way that's making the story better. Apparently, there's a new writer in there. He's amped it up, and the series is going so much deeper than before."
Kyle Bradstreet serves as the creator and head writer of "Secret Invasion," but it's not clear who the new writer is or how much they will shake things up.
'The number one thing that comes out of Hollywood'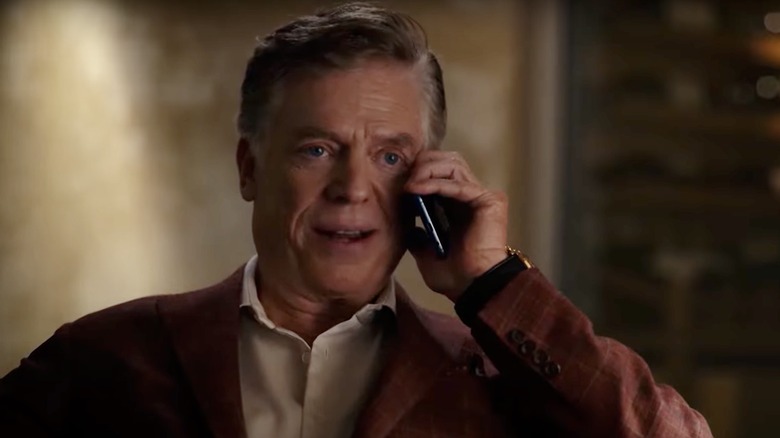 HBO
Last summer, McDonald related to The Movie Dweeb (via ComicBook.com) that he was driving his car when he received the call from his agent and manager, telling him to pull over so they could relay the offer of his "Secret Invasion" and MCU role. He described it as "an actor's dream" and said his reaction at the time was, "Wow! This is only something I've been praying for because it's the number one thing that comes out of Hollywood."
You can see how an actor might be excited about that kind of opportunity bringing them increased visibility, but for anyone who's been experiencing a little superhero fatigue during Phase Four of the MCU, it also might be a bit depressing to hear that this studio that already holds a virtual monopoly over moviegoing has even got thespians more excited about it than, say, Shakespeare. As the MCU continues to expand in all directions, a growing feeling has set in that this franchise peaked with "Avengers: Endgame" and is now becoming "The Walking Dead" of the superhero multiplex: a story that never ends but just keeps shambling on indefinitely.
That said, Marvel stole the Comic-Con show with the announcement of its next two phases and the back-to-back "Avengers" movies that will conclude its newly christened Multiverse Saga in 2025. It's as if they've got our whole lives planned out for us; who knows where any of us will be in 2025?
"Secret Invasion" doesn't have a release date yet, but it's expected to help kick off Marvel's Phase Five in early 2023.