Weird: The Al Yankovic Story Release Date, Cast, And More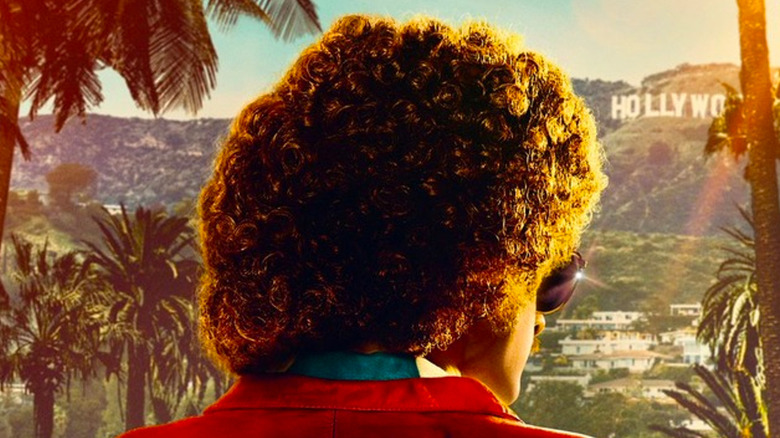 Roku
(Welcome to ...And More, our no-frills, zero B.S. guide to when and where you can watch upcoming movies and shows, and everything else you could possibly stand to know.)
Weird Al Yankovic has been a staple in comedy music for as long as I can remember, and certainly since before I was born. In 1979, his parody of The Knack's "My Sharona," aptly titled "My Bologna," made a distinct impression on audiences and birthed a very unique career that we are still celebrating to this day.
Case and point, "Weird: The Al Yankovic Story" is coming soon to remind us what a treasure Yankovic really is. Nearly 13 years ago, Funny or Die made a sketch of the same name, and now that popular spoof is getting blown up into a fully-fledged biopic — and it's about time.
Read on to learn where, when, and how you can see "Weird: The Al Yankovic Story."

Weird: The Al Yankovic Story release date and where you can watch it
On July 27, 2022, it was revealed that the upcoming biopic will premiere exclusively to stream on The Roku Channel as a Roku Original on November 4, 2022. Which makes it a perfect movie for Oscar season, of course. 
What is Weird: The Al Yankovic Story about?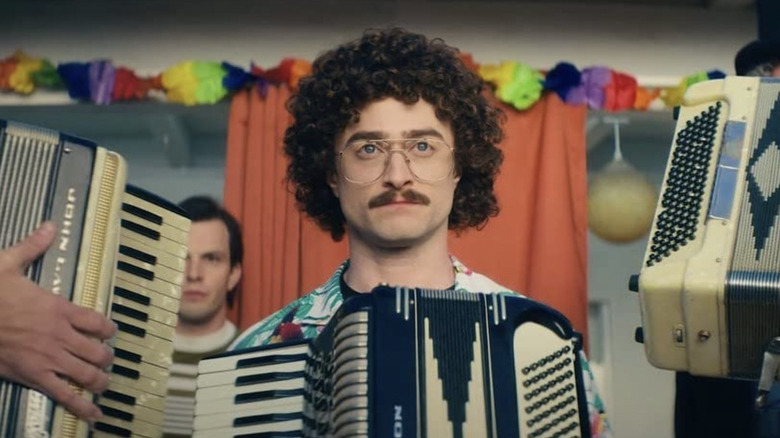 Roku
Here's a synopsis: 
Daniel Radcliffe is "Weird" Al Yankovic in the unexaggerated true story about the greatest musician of our time. From a conventional upbringing where playing the accordion was a sin, Al rebelled and made his dream of changing the words to world-renowned songs come true. An instant success and sex symbol, Al lives an excessive lifestyle and pursues an infamous romance that nearly destroys him. With Evan Rachel Wood, Rainn Wilson, and an A-list cast of thousands their agents won't let us reveal.
By the looks of the teaser trailer that was released in May, it seems that this biopic will show the beloved comedic singer through the lens he loves most: parody. The sneak peek gives the impression that the movie will end up being akin to "Walk Hard," which is totally the only true way to go about telling the story of Weird Al.
Weird: The Al Yankovic Story director, crew, and more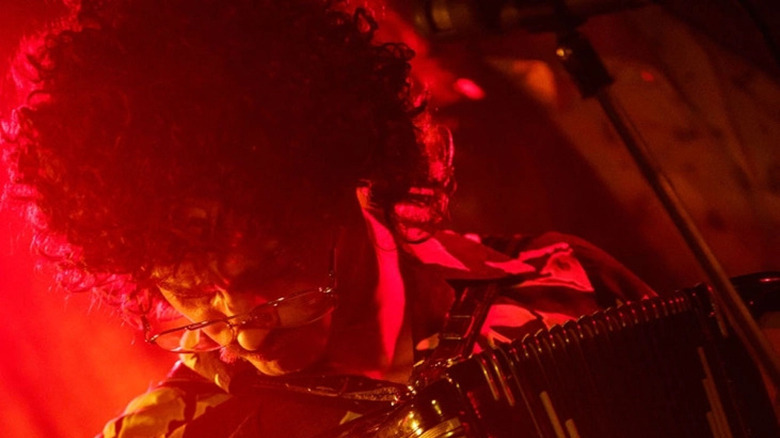 Roku
The farcical comedy is directed by Eric Appel from a script he wrote with Al Yankovic himself (which is how you know the jokes will be on point). Appel wrote the original Funny or Die sketch that inspired the movie. It is executive produced by Appel, as well as Zachary Halley, Henry R. Munoz III, and Neil Shah, with Yankovic producing. The film was shot by Ross Riege.
Weird: The Al Yankovic Story cast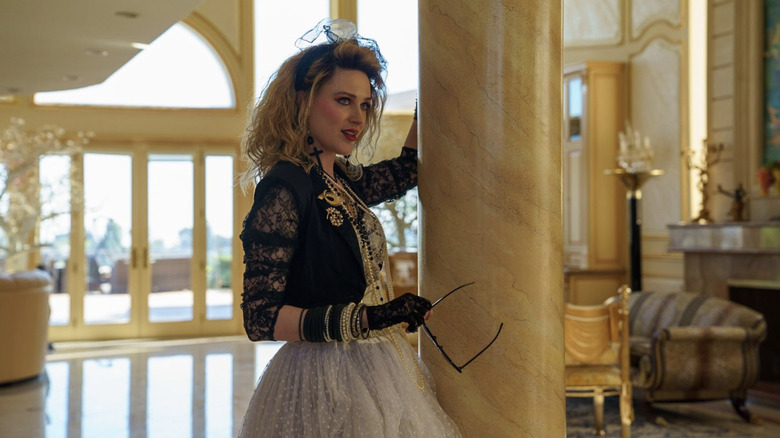 Roku
Our "Harry Potter" golden boy, Daniel Radcliffe, takes on the wild and wacky leading role of Al Yankovic. Back in the day, it was inconceivable that Radcliffe would take on the kind of ridiculously hilarious and out-of-the-box roles he has since completing the wizarding franchise after the eighth film's release in 2011. This part certainly compliments his work in the Daniels' brilliant and bonkers adventure comedy "Swiss Army Man," for example.
"Weird: The Al Yankovic Story" also stars Evan Rachel Wood as Madonna — I know, right? — and Rainn Wilson as radio broadcaster Dr. Demento. "Abbott Elementary" star (and now three-time Emmy nominee) Quinta Brunson will appear in the film as none other than Oprah Winfrey, and based on the first look images from the film, she pretty much nails the part on resemblance alone. Toby Huss and Julianne Nicholson also star as Al's parents, Nick and Mary.