Ant-Man 3 Star Kathryn Newton Would Love To Be A Young Avenger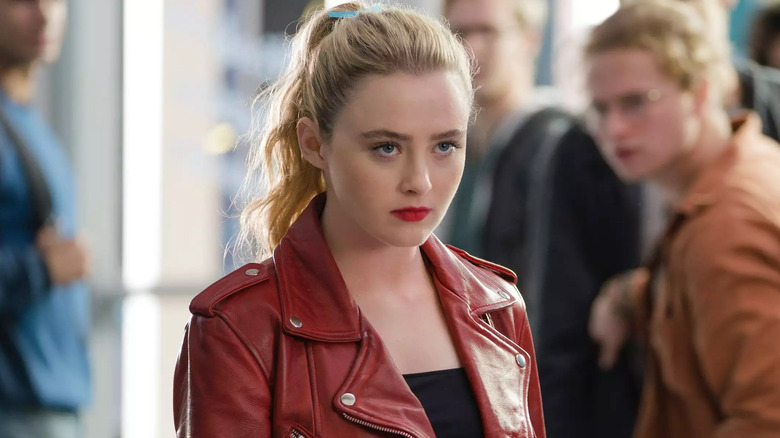 Warner Bros
As usual, the fans in Hall H were not disappointed when Kevin Feige stepped on stage this weekend to announce the latest news from Marvel Studios: an exciting slate of both movies and shows set that will make up Phase Five and Phase Six of the Marvel Cinematic Universe. This included the promise of the MCU's "Fantastic Four" along with two upcoming "Avengers" movies — but there was still one team-up announcement that we were all anticipating and have yet to see confirmed. If you've been paying attention to the young heroes taking Disney+ by storm or if you've already caught "Thor: Love and Thunder" in theaters, you might have noticed that the Avengers have gotten into the habit of training the next super-powered generation to follow in their footsteps. And if the MCU has taught us anything, it's that the natural conclusion of these solo outings is for all of these heroes to get together and face off against a great and powerful evil.
The past Phase has included the introduction of young heroes like America Chavez, Billy and Tommy Maximoff, Kid Loki, Kate Bishop, Kamala Khan, and thanks to the upcoming "Ant-Man and the Wasp: Quantumania" we'll soon have a teenaged Cassie Lang on our hands. In the comics, these are the teens who band together and become the Young Avengers — so what's to stop them from doing the same onscreen? While a Young Avengers movie went unannounced at Comic-Con, it certainly feels like Marvel is laying the groundwork for them to join together in the near future. Plus, it turns out the fans aren't the only ones keeping their fingers crossed.
Kathryn Newton is ready to become a Young Avenger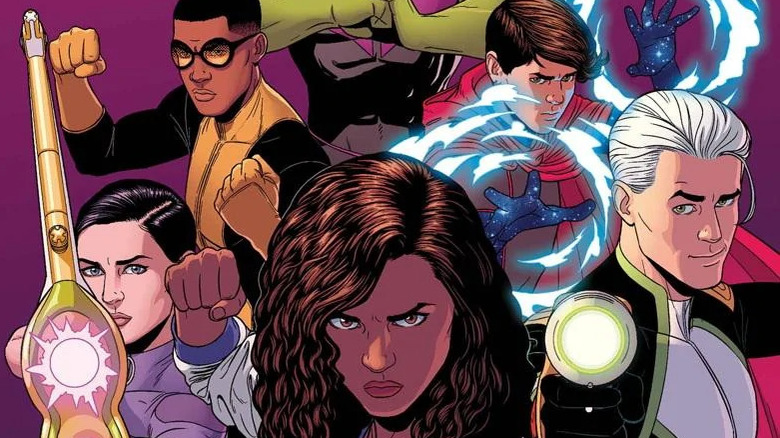 Marvel Comics
Kathryn Newton, who's set to take over the role of Cassie Lang, is holding out hope for the young heroes to meet soon. Newton recently spoke to Screen Rant and revealed that she'd be thrilled to see the team-up come to fruition, saying, "It would be really great if they did the Young Avengers." Newton added,
"I'm a fan of the Young Avengers. I'm a fan of Kate Bishop; I know [she] and Cassie are supposed to be friends in the comics. I think that would be really exciting. I know Cassie's love story. I'm excited to see the fans' reactions and just find out what the fans want to see."
Based on our first look at "Ant-Man and The Wasp: Quantumania," Cassie Lang is finally suiting up to join her father and Hope Van Dyne in action. And while it'll certainly be a thrill to see her fight alongside Ant-Man and the Wasp, the comics prove that they are hardly her only heroic companions. As a member of the Young Avengers, Cassie is known for forging a life-long friendship with Kate Bishop, along with other members of her squad. And considering the other young heroes in the Marvel roster, this would be an insanely charismatic team. Iman Vellani's Kamala Khan is lovably eager, Hailee Steinfeld's Kate Bishop was an absolute scene-stealer and America Chavez was an undeniable bright spot in "Multiverse of Madness." Although we haven't seen Newton's take on Cassie, she's been proving her chops as an actress for years now, with roles in series like "Supernatural," "Big Little Lies," and "The Society" before proving herself as a leading lady in the raunchy comedy "Blockers" and the underrated slasher, "Freaky."
Cassie's history with Kang the Conqueror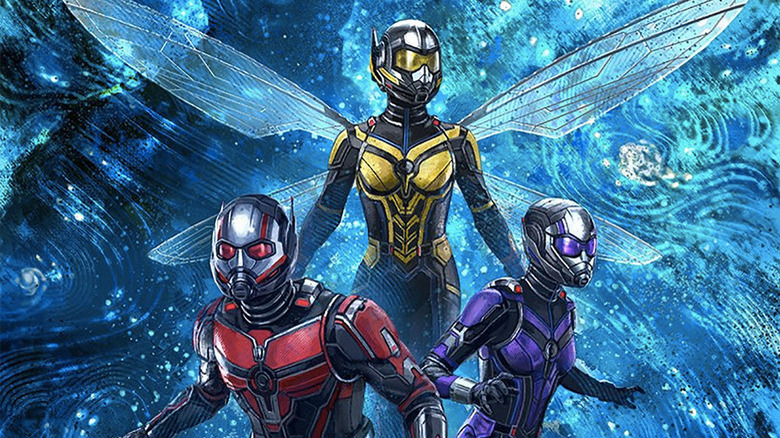 Marvel Studios
Kathryn Newton also made a point of hinting at Cassie Lang's relationship history in the comics. If it's a question of how the Young Avengers might fit into the Kang-centric future of the MCU, then Cassie is the answer. The comics see her beginning a romance with fellow Young Avenger Nate Richards aka Iron Lad, but maybe better known for being a younger version of Kang the Conqueror. Of course, the MCU never adapts comic storylines exactly as they played out originally, but with both Kang and Cassie on the board in "Quantumania" and the film set to have serious consequences in the MCU, it's possible that this will lay the groundwork for Cassie to get wrapped up in some multiversal madness. Wouldn't it be nice if she had a team to help her get through it all?
"Ant-Man and the Wasp: Quantumania" arrives in theaters on February 17, 2023.