Superhero Bits: A New Slate Of DC Animated Movies, A Possible Black Panther Video Game & More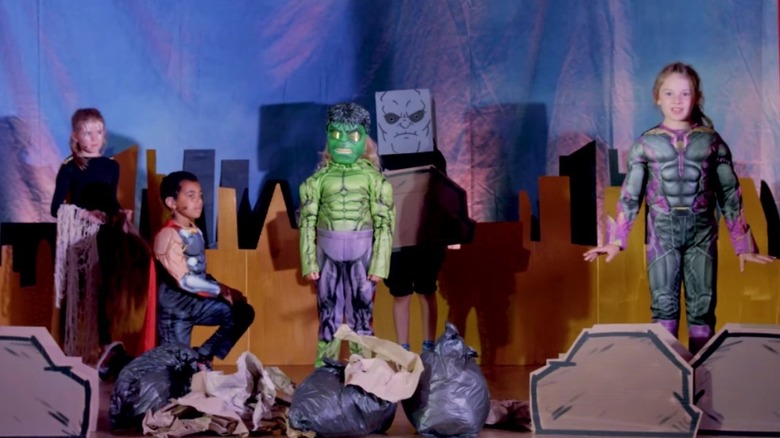 Marvel
(Superhero Bits is a collection of stories, updates, and videos about anything and everything inspired by the comics of Marvel, DC, and more. For comic book movies, TV shows, merchandise, events, and whatever catches our eye, this is the place to find anything that falls through the cracks.)
In this edition of Superhero Bits:
DC announces several new animated movies.
A new "Black Panther" video game may be on the way.
The Agatha Harkness spin-off series on Disney+ gets a new title.
A "Batwheels" teaser trailer.
DC announces Dark Crisis On Infinite Earths
A whole lot happened at San Diego Comic-Con over the weekend, so naturally, some stuff slipped through the cracks. For example, DC Comics announced "Dark Crisis on Infinite Earths," which is kind of a big deal. "Crisis on Infinite Earths" remains one of the most beloved and important comic book crossover events of all time, so the fact that the publisher is invoking that namesake for this new series is not at all insignificant. Writer Joshua Williamson and artist Daniel Sampere are now tasked with making the official sequel to that event. No pressure. Check out the trailer for yourself above.
Darkwing Duck returns with new comic series from Dynamite in 2023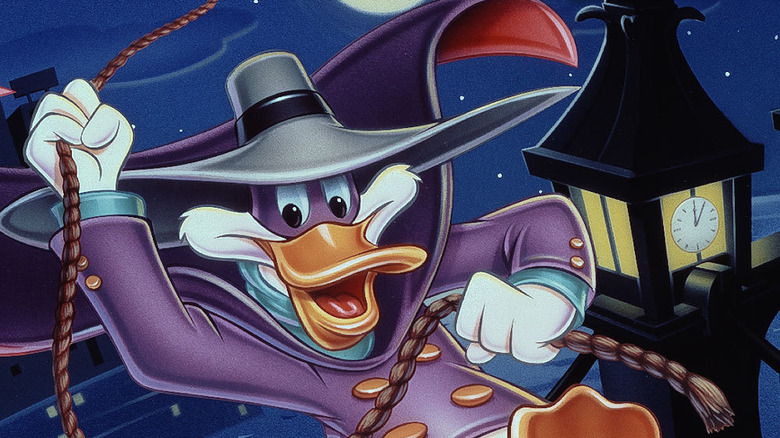 Disney
Let's get dangerous! The folks at Dynamite Comics have announced that a brand new "Darkwing Duck" comic book series based on the Disney animated show of the same name is set to hit shelves in 2023. Not only that, but the publisher will also be reprinting some of his classic adventures as part of the revival of the franchise. The 1991 comics have been quite hard to find, and the reprints will make it much easier for fans to seek out that material. No word yet on who is writing the new series, but we'll surely learn more sooner rather than later.
DC reveals first Batwheels teaser trailer
During SDCC, the folks at DC unveiled the first teaser trailer for the upcoming "Batwheels" animated series. Though aimed at younger audiences, there may be a lot to look forward to here, like the fact that Ethan Hawke is the one voicing Batman in the show. The show is set to premiere on September 17 on HBO Max, but will also air on Cartoon Network.
Is a Black Panther video game on the way?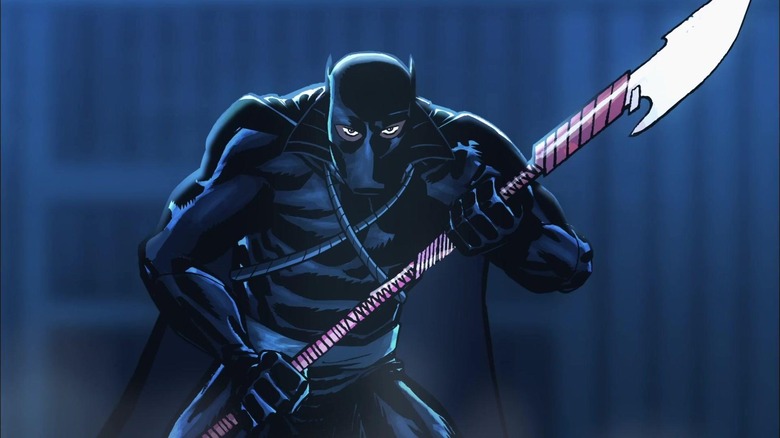 Marvel
What's the time? It's rumor time! As reported by the folks at Comicbook.com, video game industry insider Jeff Grub recently revealed on Twitch that EA is developing a "Black Panther" video game that will be an open world RPG. It's a rumor, yes, but a believable one at that. It's also one that could be quite exciting for those looking to explore the world of Wakanda first hand. While the game is said to be in the early stages, it will apparently tie in closely to "Wakanda Forever," with the story picking up in the aftermath of the death of the original Black Panther. We'll see if EA and/or Marvel have anything to say about this officially in the coming weeks/months.
Here is The Rock wowing the SDCC crowd as Black Adam
Warner Bros. brought both "Shazam! Fury of the Gods" and "Black Adam" to Hall H at San Diego Comic-Con over the weekend and, in particular, they put on quite the show for Dwayne "The Rock" Johnson's upcoming anti-hero flick. The Rock came out on stage dressed in his full costume, with a big production to go along with it. I was in attendance and can confirm that the whole thing was pretty impressive. The DC Twitter account decided to share a little taste of that with everyone, which you can check out above.
Marvel's head honcho Kevin Feige weighs in on Ryan Gosling as Ghost Rider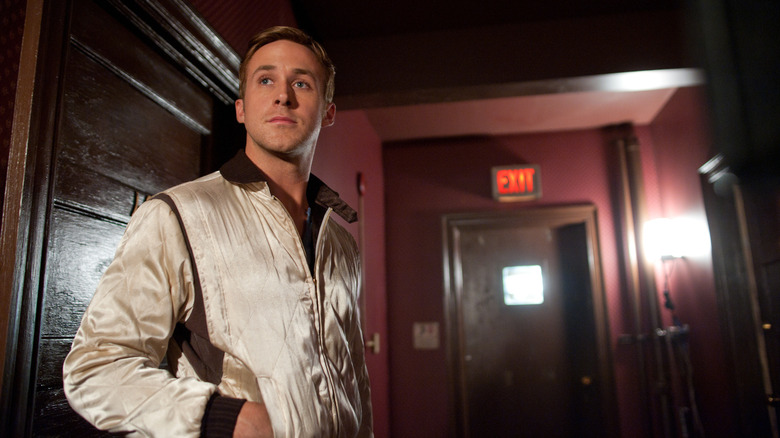 FilmDistrict
Recently, we learned that Ryan Gosling is interested in playing Ghost Rider in the MCU. Well, that news got to Marvel Studios head Kevin Feige over the weekend at SDCC, thanks to the folks at MTV News, and the man at the top of the food chain weighed in on the matter. Said Feige:
"Ryan is amazing. I'd love to find a place for him in the MCU. He dressed up as Ken on Venice Beach and gets more press than a giant movie that's coming out that weekend. It's amazing."
Maybe Ghost Rider, maybe not. Either way, Feige is clearly open to chatting with Mr. Gosling about playing a hero in the future. Perhaps his people should call Gosling's people, eh?
The WandaVision Agatha Harkness series now has a new title
As part of Marvel's massive Hall H presentation at SDCC, the Agatha Harkness spin-off was given a release window of winter 2023 as part of the MCU's Phase 5 plans. Originally, the show had been announced as "Agatha: House of Harkness." As we can see in the above logo treatment, it is now titled "Agatha: Coven of Chaos." It doesn't tell us too much, but we're getting a full on witch coven it would seem. Brace accordingly, Marvel fans.
She-Hulk is going to give Daredevil his classic suit
As noted by the folks at IGN in the above video, the recent "She-Hulk: Attorney at Law" trailer revealed that Daredevil is going to return to the MCU in the upcoming Disney+ series. What's more, it appears as though he is going to have his classic yellow and red suit from his debut in the pages of Marvel Comics. This is something we haven't seen on screen before and should make for an interesting change. Will it be a permanent one that will carry over into "Daredevil: Born Again," which was also announced at SDCC? Who knows! Either way, it's an interesting change for the time being.
DC announces several big new animated movies at SDCC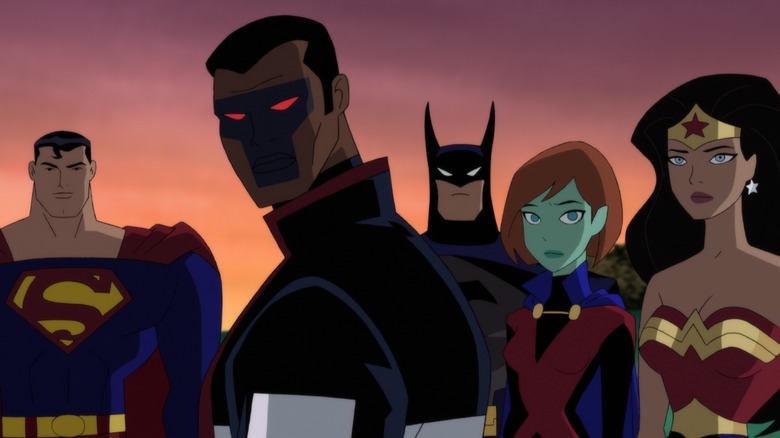 Warner Bros.
DC brought its latest animated feature, "Green Lantern: Beware My Power," to SDCC over the weekend. But during the presentation, publicist Gary Miereanu spoke a bit about the future of DC animated features and revealed several new titles that are coming our way. As reported by Comic Book Resources, we can expect "Batman: The Doom That Came to Gotham," "Legion of Super-Heroes," and "Justice League: Warworld," as well as a new "Justice Society of America" movie that does not yet have a title. No release dates were confirmed, but that is a pretty impressive slate with some intriguing titles that leave plenty of room for speculation.
The story of Thor in the MCU, as told by kids
Lastly, today brings something pretty delightful from the folks at Marvel as they have decided to retell the story of Thor so far within the MCU in a charming way. A group of kids got together to stage a play, taking us through the "Thor" films to date, leading up to "Love and Thunder," which is currently in theaters. The whole thing is impossibly fun and has a wonderful spirit about it. If you are in need of a little smile today, this should do the trick. Check it out in its entirety for yourself above.