Why George R.R. Martin Couldn't Cameo As A Severed Head On Game Of Thrones [Comic-Con]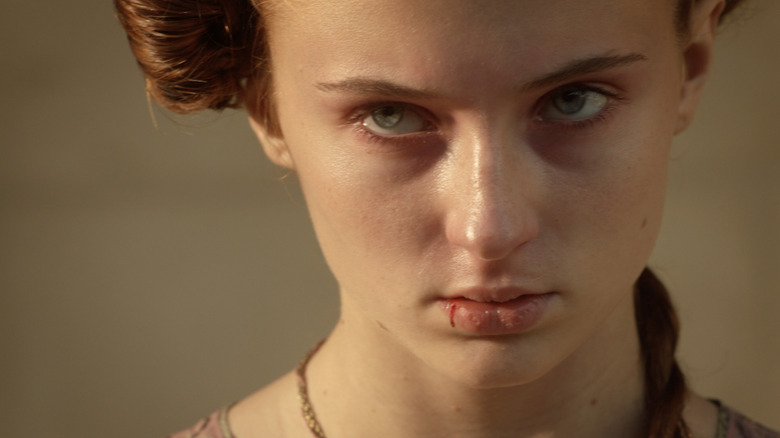 HBO
"Game of Thrones" had its fair share of cameos over the course of its eight season run that ranged from the extremely cool to the utterly bizarre. You had a one-episode stint for the great Ian McShane in season 6, Sigur Rós presiding over Joffrey Baratheon's death at the Purple Wedding, and Ed Sheeran playing a fireside tune with a group of bannermen. Show creators David Benioff and D.B. Weiss even found two ways to insert themselves into the series, first as a couple of faces in the House of Black and White and then as a pair of Wildlings enjoying a drink in the final season.
But one person who never made a cameo is the man who started it all: George R.R. Martin. The author of "A Song of Ice and Fire" and notorious procrastinator never made it into a frame of the show, but it was not without a lack of trying. Martin was meant to cameo in the show's pilot, and that cameo was actually shot. However, "Game of Thrones" notoriously had a disastrous pilot which was mostly thrown out and reshot, even with some new actors playing key roles. On the cutting room floor lay George R.R. Martin's cameo.
Once the show was in gear though, he hoped to have a fun cameo as a severed head — but alas, it was not meant to be.
Fake heads cost a pretty penny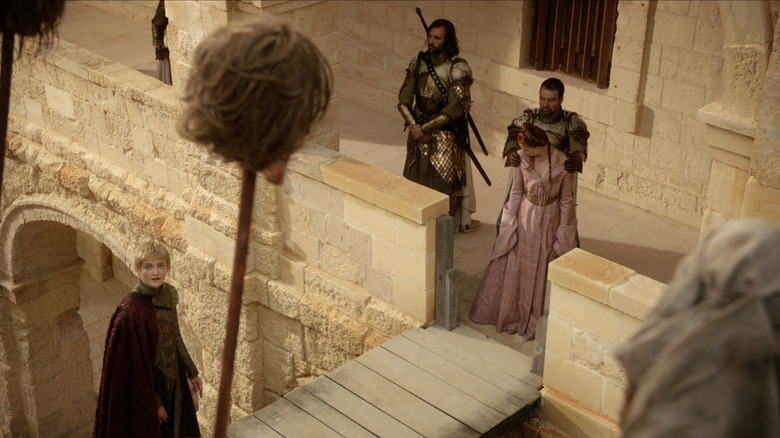 HBO
With the absolute dominance of "Game of Thrones," it is almost absurd to think of a time when they were actually a show with a moderately sized budget. But if you go back and watch the first season, you see a show incredibly light on pure spectacle. The big battle of the season even happens off-screen, as Peter Dinklage's Tyrion gets knocked out as it begins. Well, that limited budget stretched to every department, including the one responsible for severed heads.
At the 2022 San Diego Comic-Con, George R.R. Martin revealed at a panel for the forthcoming "House of the Dragon" prequel series that his head was originally going to be seen in the first season finale, "Fire and Blood," but they had zero dollars to make a facsimile of Martin's severed head:
"At a certain point, I was supposed to be a severed head. In that scene where Joffrey makes Sansa look at all the severed heads on the wall, I was gonna be one of them, but then they found out how expensive it was to make a severed head. They just bought a box of used severed heads, one of whom was George W. Bush, which got us in a lot of trouble."
When "House of the Dragon" boasts about having a lot of dragons, which require so much money to create, it's amusing to remember this franchise started off just like any other, figuring out ways to cut corners and get things done as cheaply as possible. While it would have been fun to see George R.R. Martin's decaying head upon a pike, maybe it's good it didn't pull focus away from the traumatizing scene. Maybe he will make it into "House of the Dragon" eventually, but not until he's finished "The Winds of Winter" (so don't get your hopes up).