House Of The Dragon Will Feature A Hell Of A Lot Of Dragons [Comic-Con]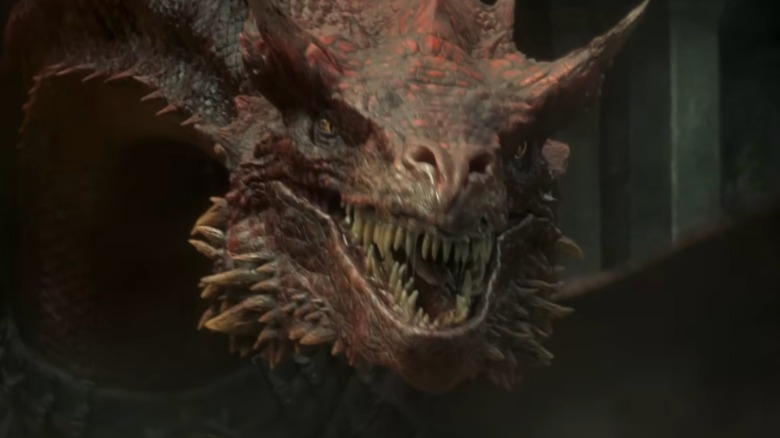 HBO
The new "Game of Thrones" prequel series is just around the corner, and "House of the Dragon" looks to be as epic as its predecessor. And while it'll be tough for the new series about pre-"Thrones" Targaryan clashes to live up to the massive worldwide hype of its predecessor, it sounds like there's one metric by which it'll definitely beat "Game of Thrones" right out of the gate: dragon count.
/Film is on the ground at San Diego Comic Con, where the team behind the new series gave insight into the world of "House of the Dragon." Along the way, co-creator and showrunner Ryan Condal spilled the beans on exactly how many of the magnificent monsters viewers should expect to see. The answer? No less than 17.
Condal, who created the new series alongside George R.R. Martin and will serve as showrunner alongside Miguel Sapochnik, responded to a question about how he and the rest of the "House of the Dragon" crew gave each dragon a distinct personality. Here's part of his response:
"That was really important for this show because there are seventeen of them at the height of this. So it was really important to, as you said, differentiate them. Not only in the way they looked but in the way they behaved and acted and the way they bonded with their riders. Miguel and I, I think that was one of the earliest things that we started concepting on."
There be dragons!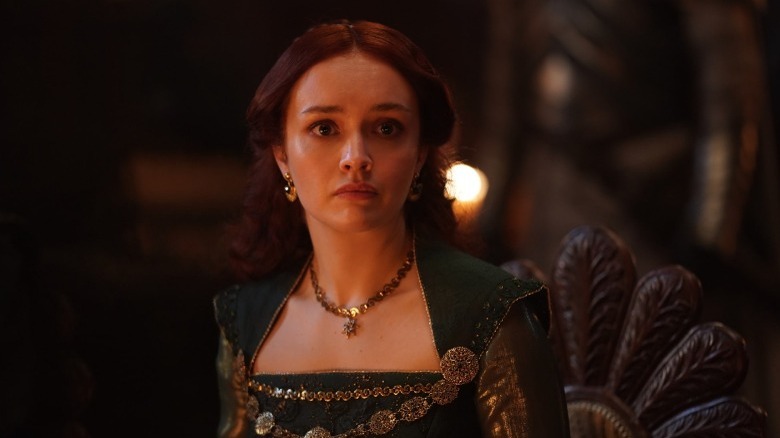 HBO
The showrunner goes on to explain that he and Sapochnik worked with conceptual designers beginning about a year before shooting on the project, using Martin's descriptions from the "A Song of Ice and Fire" books and his other works to create the dragons from the ground up. "George, who writes very detailed books, gave us the gift of specifying color and size and age," Condal said, "So we really took all those things that are given to us in the book and then tried to extrapolate them and add personalities to them."
While Condal didn't reveal details about the full slate of dragons we should expect to see in the new series, he did describe a few of them. Caraxes, he says, is "very cantankerous and agitated and he's always moving and flexing. He never sits still, much like his rider." He also describes Vhagar, the dragon Visenya Targaryen rode in the books, as "the biggest dragon" and "a behemoth." Lastly, he mentions Syrax, a dragon whose name was revealed in reporting by The Hollywood Reporter this week along with Tyraxes.
Apparently, the showrunners got so into designing dragons that not all of the ones they've come up with will fit in the first season. "We designed dragons that you won't even see yet in season one, because we're having such a great time with the designers," Condal said.
"House of the Dragon" will premiere on HBO on August 21, 2022.