The Difference Between Directing Live-Action And Animation, According To Andrew Stanton And Tim Miller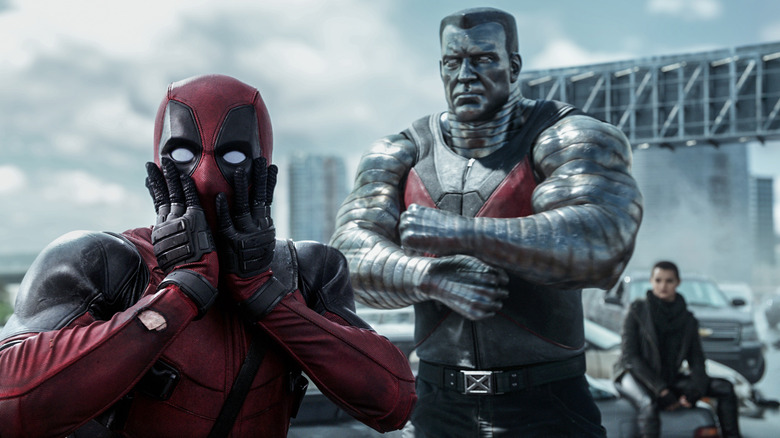 20th Century Fox
Animation or live-action, filmmaking is filmmaking. But that doesn't mean the processes between the two mediums are identical. Yesterday at San Diego Comic-Con, filmmakers Andrew Stanton and Tim Miller, two directors who've spearheaded both animated and live-action projects, appeared during the "Directors on Directing" panel and spoke about the differences required in making a live-action versus and animated project.
Stanton, a longtime Pixar creative, directed "Finding Nemo" and "Wall-E" before moving to live-action, where he directed the ill-fated "John Carter" as well as episodes of TV shows like "Stranger Things" and "Better Call Saul." Miller, meanwhile, began his career as an animator; in 2004, he earned an Oscar nomination for a short he produced/co-wrote called "Gopher Broke." He then worked as a visual effects artist on numerous films and video games before making his feature debut with "Deadpool" in 2016. He's since kept his feet in both pools, having directed "Terminator: Dark Fate" in 2019 and created the animated anthology "Love, Death + Robots," which recently released its third season.
Here's what we learned from the panel.
Directing in slow-motion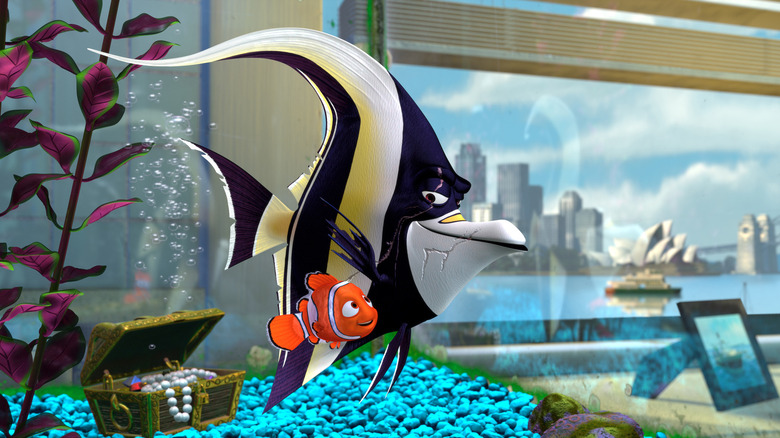 Pixar
The question, "What is the difference between directing animation and directing live-action?" was asked via video by none other than Willem Dafoe. Dafoe has worked with Stanton before, voicing Gill in "Finding Nemo" and playing Green Martian war-chief Tars Tarkas in "John Carter." Fittingly, Stanton responded first:
"[Directing in animation] is doing it in slow motion: It's all the same decision-making, but separated by meetings between months, so the five things you would say on set in an hour happen over a month in five different meetings. So the collective power you have to have of holding a vision and then following that note through is at this weird insanity level. But basically, you still have to figure out where I'm gonna put the camera, what's gonna happen in the frame, what's the motivation, what's the marks."
Even from an outside POV, Stanton's words make a lot of sense. In animation, the director constructs every single element of the scene wholesale, whereas in live-action, they are at the mercy of a litany of real-world factors. Reality doesn't always cooperate, but that lack of control can lead to greater creativity, too.
A lot less stressful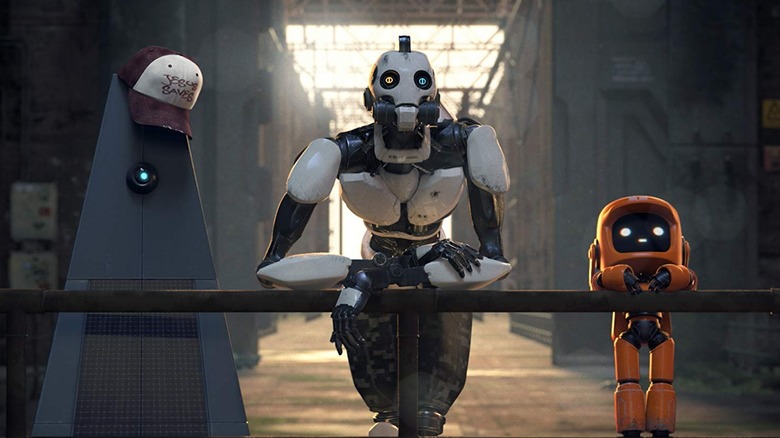 Netflix
Tim Miller answered next, simply saying, "a lot less stressful." Stanton, laughing, interjected to make sure Miller was referring to animation as less stressful than live-action, to which Miller readily agreed. The root of Miller's answer lies in Stanton's "slow-motion" argument. While animation might seem more ambitious because the director is wholly creating everything about the film from scratch, the actual process is also less stressful precisely because an animation studio is a slower-paced and less hectic environment than a film set. Miller elaborated:
"I think you have a lot more control. [David] Fincher did one of the [episodes] this season of "Love Death + Robots" and he just said the amount of control that you have to adjust the performances relative to each other, you can have dogs on the set and they don't cause problems, there's just so many things you can do."
Stanton concluded the comparison by drawing a fitting analogy from filmmaking to music:
"The way I put it, they're both like writing music: One is like a symphony that you spend years just trying to get just right then finally the orchestra plays it on the money. The other one is jazz, and you're basically just riffing and improv-ing. But Oscar Peterson and Mozart both made masterpieces, it's just a different beast."
Naturally, different directors function best in different environments. Some do their best work under controlled conditions, others prosper in chaos. A director, or really any artist, should be willing to experiment to find out which environment suits them best. By working both in live-action and animation filmmaking, that's precisely what Stanton and Miller have done, and we eagerly await seeing what they have up their sleeves next.