Kurt And Wyatt Russell Board Apple's Godzilla Monsterverse Series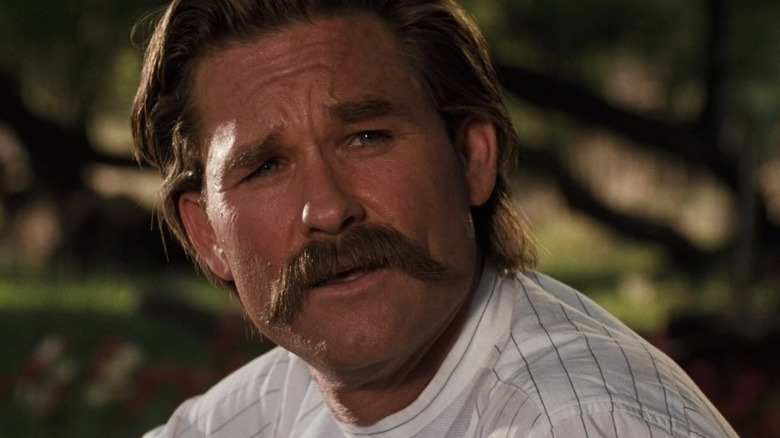 Buena Vista Pictures
It's finally happened. Someone realized the huge meme and viewership potential of watching Kurt Russell and Wyatt Russell bring their incredible beards to TV at the same time. According to a press release, the father-son duo will unite on screen in the upcoming untitled Monsterverse show for AppleTV+.
This marks the first time Kurt Russell has appeared in a TV show since "Hawaii Five-O" in 1977, which is already enough cause for celebration, given how much this man has given both the TV and film worlds with iconic roles like Elvis and Snake Plissken. Even better is the idea of him acting with his son Wyatt, who has quickly built an exciting career for himself, acting in films like "22 Jump Street," the fantastic "Overlord," and the criminally underseen TV show "Lodge 49" before joining the MCU as one of the most hateful villains in quite a while in "The Falcon and the Winter Soldier."
Of course, the big question now is: Will they fight? Will Apple TV+ and Legendary give us another fight between titans, this time between father and son? Will any network think of making a show based on this brilliant idea of having acting parent/children duos compete in extreme games? It's unlikely, but one can dream!
The two Russells join an ensemble cast that includes Anna Sawai, Ren Watabe, Kiersey Clemons, Joe Tippett, and Elisa Lasowski. 
Let them fight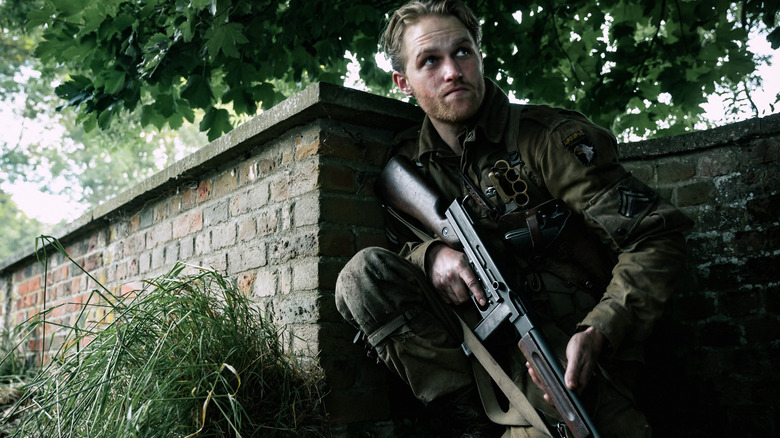 Paramount
So far, we know rather little about the "Godzilla and Titans" series, but based on the official logline, we think the show is set between the events of 2014's "Godzilla" and "Godzilla: King of the Monsters" at a time after San Francisco was completely destroyed by the Titans. The series will be directed by none other than Matt Shakman, who gave us all of "WandaVision," some of the best episodes of "It's Always Sunny in Philadelphia," and several major episodes of "Game of Thrones." 
Given that we are unlikely to see either Kong or Godzilla in the series (they seem ... expensive), this is an opportunity for the Monsterverse to expand on its lore and exactly how much history there is for the various Titans that showed up in the films. Given that we've only seen glimpses at that history through credit and title sequences, there is plenty to mine from.
There's no release date, or even a title for the new Monsterverse show, but here's the official description:
Following the thunderous battle between Godzilla and the Titans that leveled San Francisco and the shocking new reality that monsters are real, the "Monsterverse" series will explore one family's journey to uncover its buried secrets and a legacy linking them to the secret organization known as Monarch.