The Best Elvis Actors, Ranked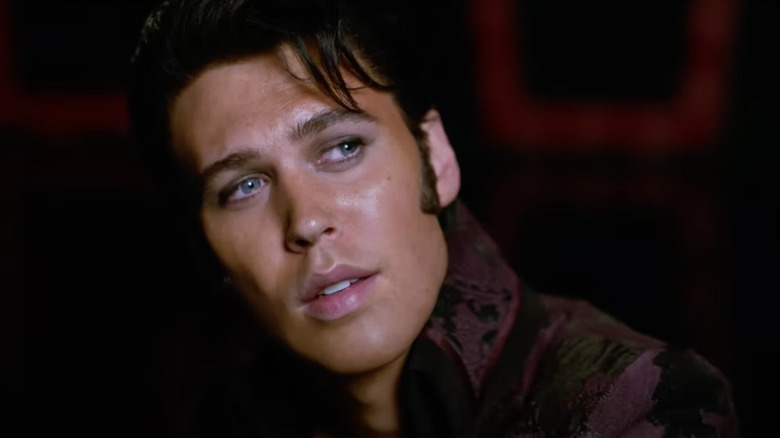 Warner Bros.
Baz Luhrmann is the filmmaking equivalent of "go big or go home," which makes a film like "Elvis" a perfect project for the emperor of cinematic excess. Many people were concerned when Austin Butler was cast in the role, having been known mostly for his work on shows like "Hannah Montana" and "Zoey 101," but Butler has more than proven his worth as the King of Rock and Roll, even earning the praises of Elvis' ex-wife Priscilla Presley, his daughter Lisa Marie Presley, and granddaughter Riley Keough. 
Butler is not the first to step into the rhinestone jumpsuit nor will he be the last, and it got us thinking about all of the different portrayals we've seen of Elvis over the years. Presley was so much more than a rock and roll icon, he also served as a vessel for pop culture conspiracies and public ire toward the end of his life. And so, there have been a variety of different interpretations of the man, the myth, and the gyrating hip. Here are 15 of the very best, ranked, and not including Austin Butler who very well could take home the gold after "Elvis" hits theaters on June 24, 2022.
15. Blake Rayne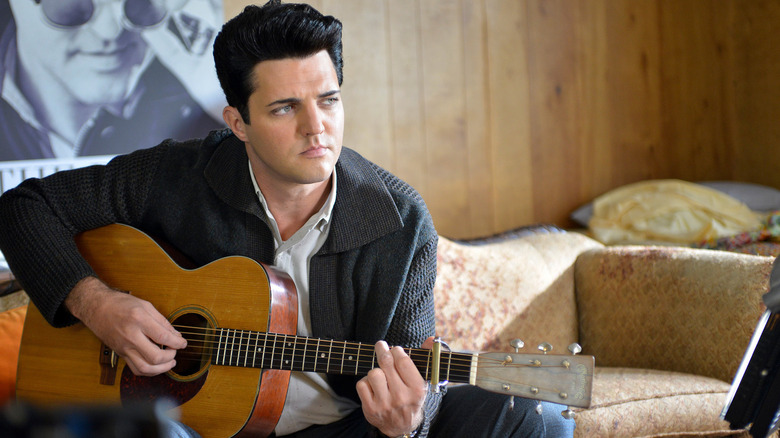 Freestyle Releasing
Blake Rayne (real name Ryan Pelton) was constantly told that he looked like a young Elvis Presley growing up, so it's no surprise that it was his winning an Elvis impersonator contest that nabbed him an agent and a new career as a professional impersonator. In 2014, Rayne was booked to play dual roles in a film called "The Identical" a thinly-veiled musical fantasy about two twins who are separated at birth with one growing up to be the rock legend "Drexel Hemsley" (it's Elvis without saying Elvis) and the other adopted by a conservative preacher played by Ray Liotta. Rayne is truly trying his best in this role, but "The Identical" is ... well, it's got a whopping 6% on Rotten Tomatoes. Rayne easily has one of the best Elvis looks in the game, but an uncanny resemblance can't save a lackluster final product.
14. Don Johnson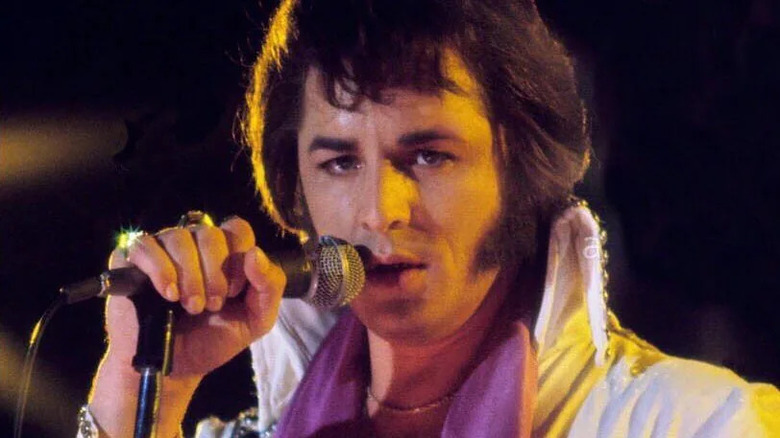 NBC
In "Elvis and the Beauty Queen," the "Miami Vice" star Don Johnson wasn't playing for the balcony, he was playing for nosebleeds at the back of the Pontiac Silverdome. The made-for-television movie sees Elvis in his peak parody years, with Johnson traipsing around his hotel room in full rhinestone regalia. I'm admittedly an apologist for Johnson's hokey performance, because it frequently falls over the line to camp in a way you can't help but enjoy. Is it an authentic portrayal? No. Is it wickedly entertaining and intentionally hilarious? Absofriggenlutely.
Johnson was cast in the role years before he'd become an international superstar, and it's clear that his work on "Miami Vice" really helped him hone in on his acting talent. His musical talent is proudly on display, so he's got that going for him, I guess?
13. John Stamos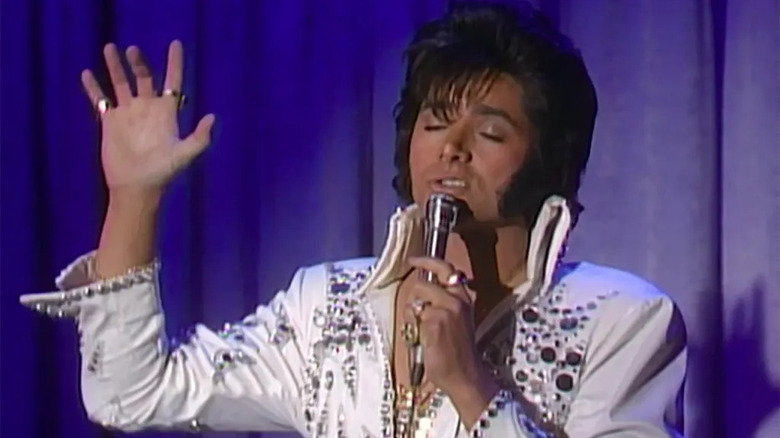 ABC
John Stamos loves Elvis so much, he's dedicated a huge chunk of his life to impersonating him. His "Full House" character Uncle Jesse frequently donned Elvis regalia, incorporated as much of his mannerisms into the character's personality as possible, and even went full on professional Elvis impersonator in the episode "Mad Money." Stamos has yet to perform as "Elvis the Man," but his real-life affinity for Elvis Presley is at least partially responsible for a generation of '90s kids learning about Elvis' music. Am I cheating a bit by including him on this list? Probably! But Stamos' obsession with Elvis deserves to be recognized.
12. Tyler Hilton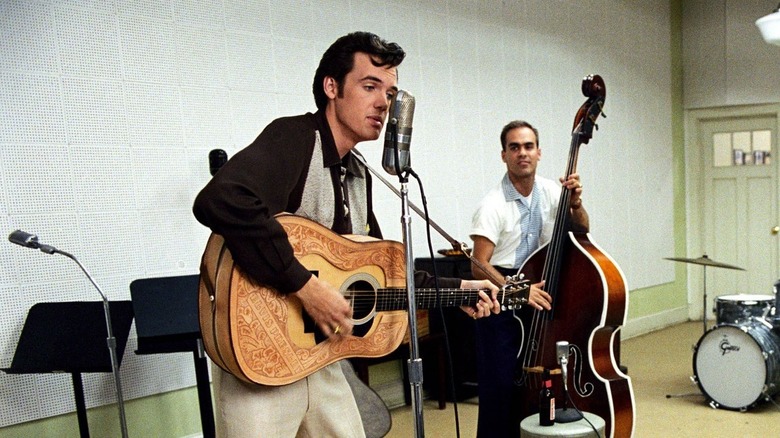 20th Century Fox
Elvis Presley doesn't have a big role in "Walk the Line," but the singer-songwriter made the most with the screen time he was given. Hilton sang Elvis' songs for the film and while he's not an audible dupe for the King, he found the perfect balance between his own singing voice and the trademark sound of Elvis Presley.
Hilton got his start on the teen drama "One Tree Hill," tackling the Elvis role in his debut feature film. Hilton's Elvis is during the early years of his career, and does a solid job capturing his boyish optimism, not yet having become the biggest star on the planet. It's a lovely homage to the man, without ever feeling like a cheesy impersonation.
11. Jack White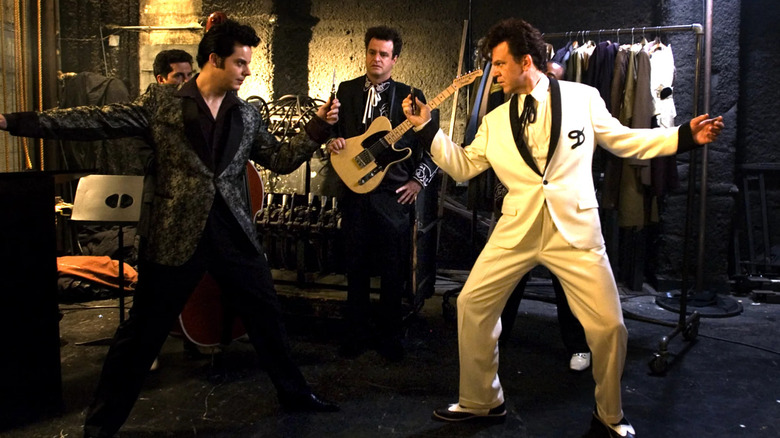 Sony Pictures
Okay, so Jack White of The White Stripes is in no way trying to deliver an authentic performance as Elvis Presley in "Walk Hard: The Dewey Cox" story, but he sure delivers a fun one.
When White was first approached to play the role, he assumed the film was going to be some little made-for-TV movie, and was flabbergasted to discover it was going to be one of Sony Pictures' biggest releases of the year. A fan of Elvis Presley himself, White took on the role and absolutely nailed it. He plays like a funhouse mirror parody of the King, but clearly rooted in a place of love. He's in the film for only a few minutes, but manages to be one of the most memorable parts of the whole movie. "LOOK OUT MAN!"
10. Drake Milligan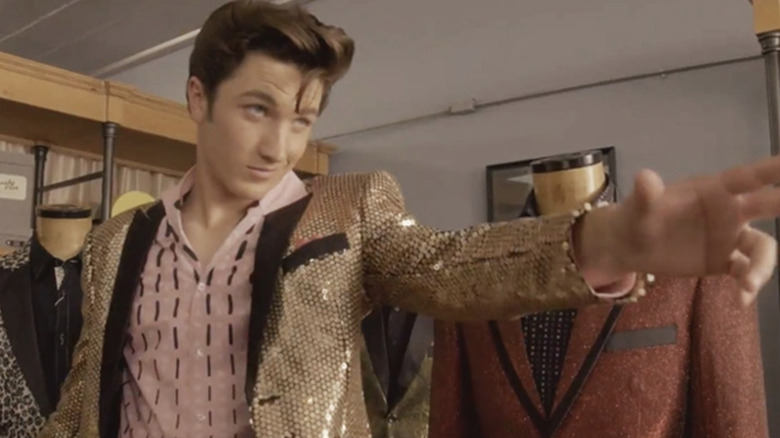 CMT
Drake Milligan has made a name for himself playing Elvis Presley, having played him in both the short film "Nobody," and the series "Sun Records." While Milligan doesn't have the trademark look of Elvis, he's still a ridiculously handsome gent with an absolutely unbelievable voice.
Milligan spent years working as an Elvis impersonator, which helped him nab the film and television roles, but has since pivoted to focusing on his music career. Milligan has competed on both "American Idol" and most recently "America's Got Talent," where judge Howie Mandel called him "The New Elvis of Country." He's currently a frontrunner on the show and it's easily because of his Elvis-like voice and stage presence. If there's more Elvis biopics down the line, Milligan is surely going to pull a hat trick and get cast as the King once again.
9. Dale Midkiff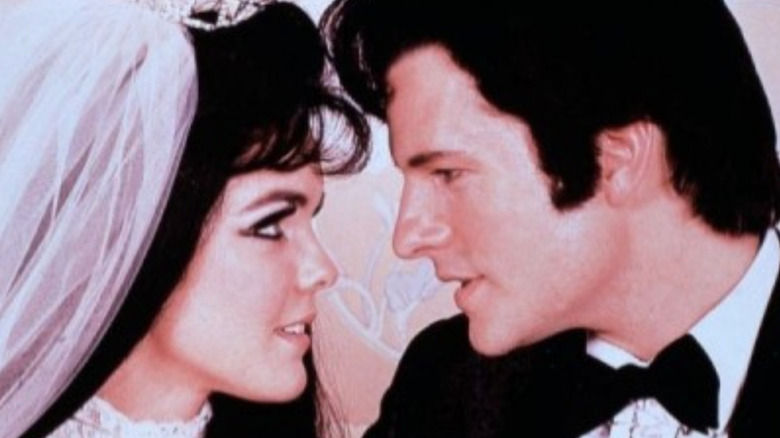 New World Television
Remember that time the dad from "Pet Sematary" played Elvis? No? Only me? Dale Midkiff played The King in a made-for-TV movie loosely based on Priscilla Presley's book "Elvis and Me: The True Story of the Love Between Priscilla Presley and the King of Rock N' Roll" in which some of the more unsavory truths about Elvis Aaron Presley are brought to light. Midkiff successfully captures the charm and sex appeal that made Elvis a superstar, while also the dark underbelly of a broken man with abusive tendencies that pop culture loves to pretend didn't exist.
8. Michael Shannon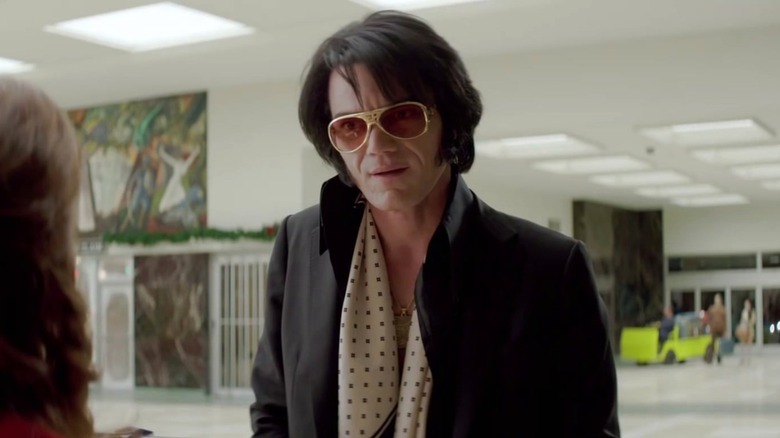 Amazon Studios
First things first, Kevin Spacey can f*** off into the sun and I hope every glass of coffee ever poured for him is room temperature at best and every waking moment is spent with the particular brand of stomachache you get right before you have explosive diarrhea, but without the sweet release of actually passing said diarrhea. With that out of the way, Michael Shannon in "Elvis & Nixon" is one of the oddest and yet somehow most perfect portrayals ever put to screen. Does he look like him? Not in the slightest? Does it matter? Also no.
Shannon studied Elvis through recordings of his conversations and testimony from Presley's real life friend Jerry Schilling rather than his stage presence, which gives Shannon's performance a grounded nature that many portrayals of Elvis fail to achieve. It's a shame that Spacey is cast opposite as Nixon, because Shannon's performance is more than worth a watch and doesn't deserve to be poisoned by that creep.
7. David Keith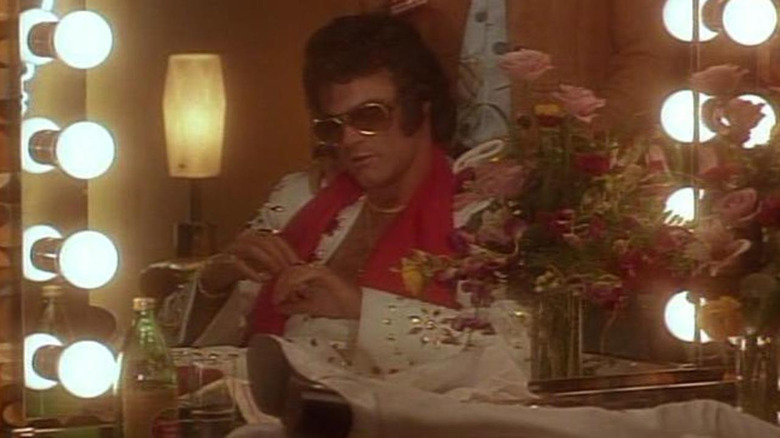 Touchstone Pictures
Chris Columbus' "Heartbreak Hotel" is a ridiculous screwball comedy set in the world of the many urban legends surrounding Elvis Presley, and David Keith is having an absolute blast every step of the way. David Keith is presumably a big fan of Elvis as one of his real-life children is named Presley, and has said in interviews that the role is his most favorite. Keith's Elvis is dripping with passion and joy and even though the movie itself is a little odd, Keith is an absolute delight to watch.
6. Harvey Keitel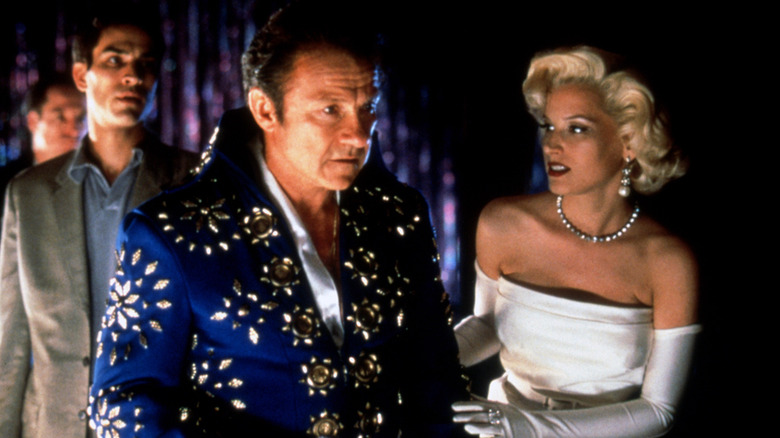 Tohokushinsha Film Corporation
People frequently fantasize about what Elvis would have been like had he not passed away so tragically young, and "Finding Graceland" allowed Harvey Keitel to explore that strange possibility.
Keitel is a bit over the top and definitely hams up the Elvis voice, but it's hard to see that as a negative considering this film is playing in a fantastical sandbox, where it's constantly debated whether or not he's actually Elvis or just a very troubled middle-aged man on the side of a road. At one point Keitel sings a rendition of "Suspicious Minds," that genuinely feels like what I'd imagine an elderly Elvis performance would look like — a former superstar desperately clinging to the persona that he's most known for, despite the fact he's not a young man anymore. It may not be the most authentic portrayal, but it's definitely one of the most intriguing.
5. Michael St. Gerard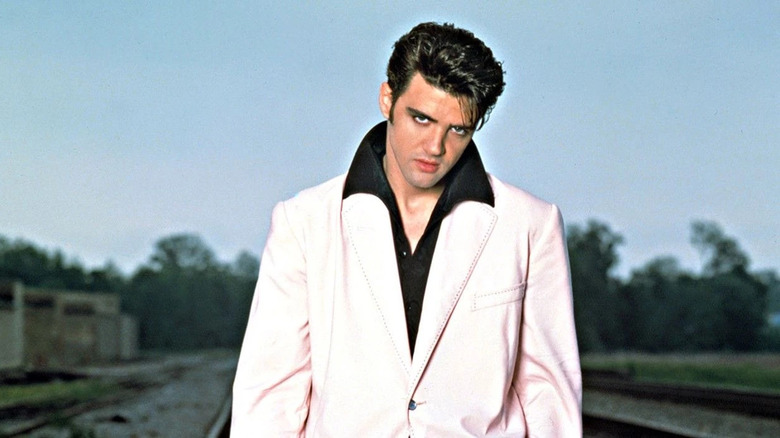 ABC
Known most famously for playing the heartthrob love interest Link Larkin in John Waters' original "Hairspray" movie, Michael St. Gerard has played Elvis on four separate occasions: in the films "Great Balls of Fire!" and "Heart of Dixie," the ABC miniseries "Elvis," and on an episode of "Quantum Leap." While St. Gerard lip synched along to Elvis voice impersonator Ronnie McDowell, his performance in the titular miniseries is pretty sensational. His resemblance to Elvis surely helped put him on the radar of anyone making an Elvis project in the 1980s and 1990s, but he fortunately had the acting chops to back up the brooding good looks. St. Gerard retired from acting just a few years later following a religious awakening, and became a pastor.
4. Val Kilmer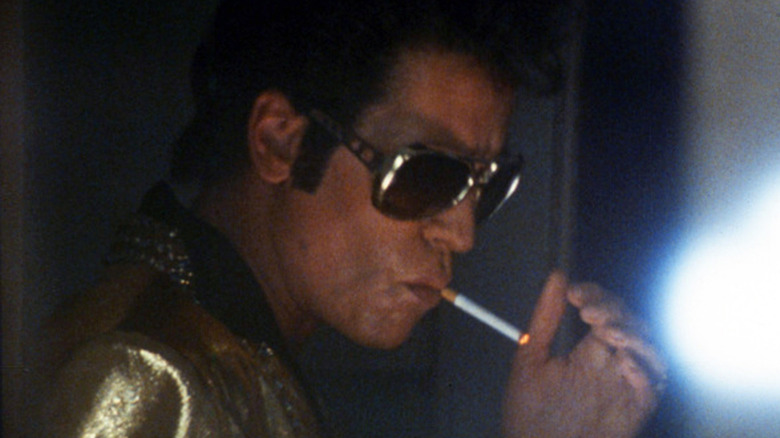 Warner Bros.
It seems ridiculous to rank what is essentially a cameo performance so high, but Val Kilmer absolutely nailed it as Elvis/Mentor in Tony Scott and Quentin Tarantino's "True Romance." The film isn't about Elvis in the slightest, but for the brief period of time Kilmer is on screen, you can't help but wish for a universe where he had the chance to really sink his teeth into the role. Kilmer totally nails the Elvis mannerisms and speaking voice, truly elevating the character to the god-like status the lead Clarence (Christian Slater) believes him to be.
3. Bruce Campbell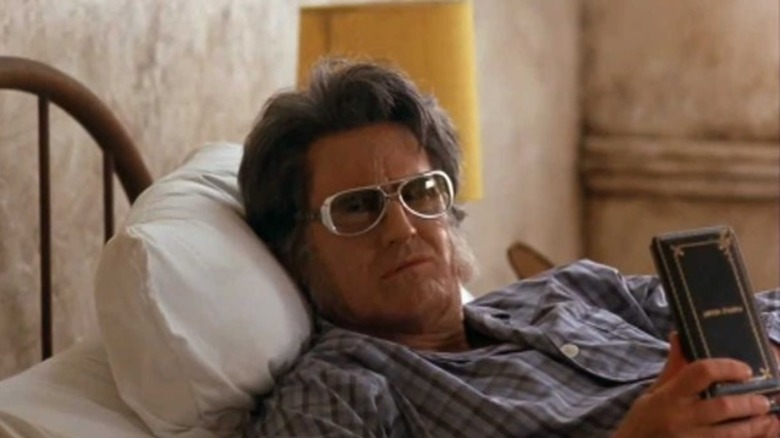 Metro-Goldwyn-Mayer
If you're going to make a ridiculous comedy about Elvis needing to save retirement home residents from a deadly mummy's curse with an elderly Black sidekick who believes to be John F. Kennedy, the only man for the job is Bruce f****** Campbell. The Chin is absolutely mesmerizing as Elvis Presley, having found the perfect balance of silliness and sincerity a film like "Bubba Ho-Tep" requires. It'd be easy to dismiss this performance as a joke or crude interpretation, but Campbell's dedication elevates the character from punchline to powerhouse.
2. Kurt Russell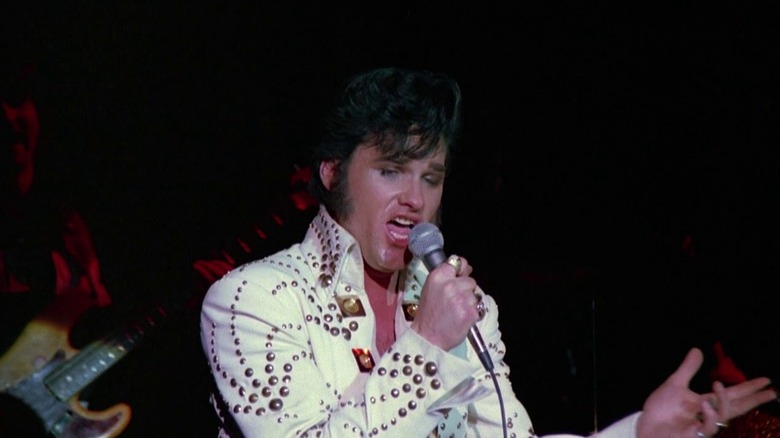 ABC
Is there anything Kurt Russell can't do? Until very recently, Russell's performance as the King in "Elvis," the 1979 made-for-TV movie directed by John Carpenter, was considered the pinnacle of Elvis portrayals. The film was nominated for a Golden Globe Award for Best Motion Picture Made for Television, and for three Primetime Emmy Awards, including Outstanding Lead Actor in a Miniseries or a Movie for Russell.
The film marks the first in a series of incredible collaborations between Carpenter and Russell, and it's unbelievable to think one of the greatest partnerships in Hollywood history was only possible because of a made-for-TV biopic about Elvis. Russell can truly do anything, and he's absolutely mesmerizing in the role.
1. Jonathan Rhys Meyers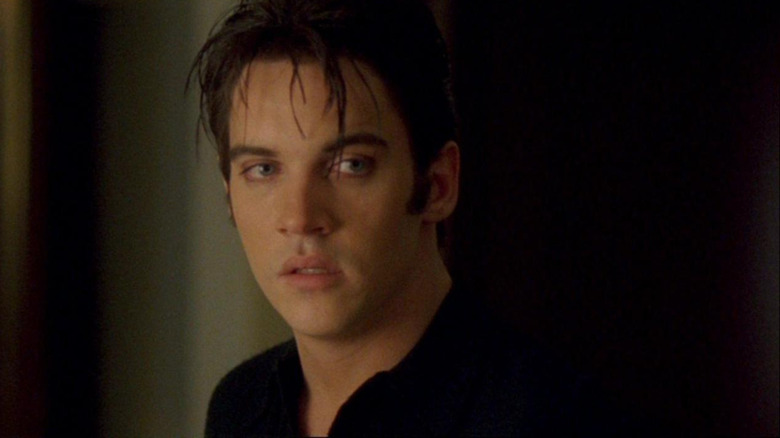 CBS
There's a reason Jonathan Rhys Meyers won the Golden Globe Award for Best Actor – Miniseries or Television Film for his performance in the CBS miniseries, "Elvis." He looks like him, he moves like him, he sounds like him, and perfectly captured both the exciting superstardom and depressing reality that surrounded the life of Elvis Presley.
Meyers' range is well on display and he effortlessly brought the King back to life with his performance. Elvis was a very troubled and very complicated figure, and not many have been able to perform him with equal parts humanity as they do pop culture icon, but Meyers not only does so, but he makes it look easy.